It's been a long time since we had the right to a Paquito Navarro / Federico Chingotto meeting against Agustin Tapia / Arturo Coello. We expected a tough match, but ultimately, the world number ones played better in this meeting and won quite easily: 6/3 6/3 in 1h15 of play.
Since the Madrid Masters a month ago, we have not seen Agustin Tapia and Arturo Coello in the final of a tournament. And they have chosen the right time to return to the top level, with the fight for the number 1 place still in play.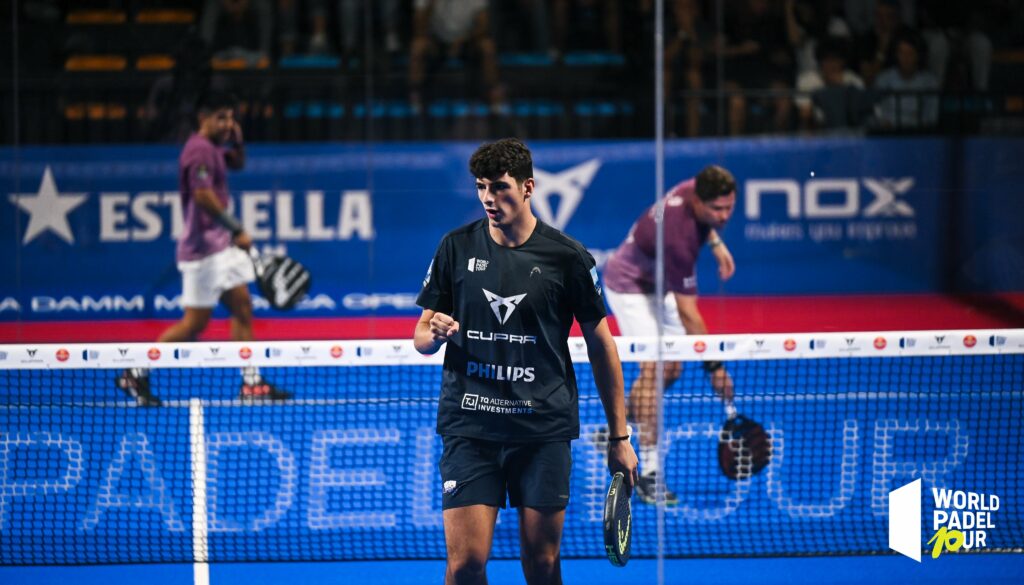 A clear first set
Arturo Coello and Agustin Tapia didn't want to spend too much time on the court in this first set. In just 25 minutes of play, the world number ones inflicted a painful 5/0 on the currently in-form pair.
This was probably not the scenario we expected. Especially since we know that Fede Chingotto and Paquito Navarro tend to start the match very strong. But Tapia and Coello started even stronger and showed their power.
Fede and Paquito did not go far from 6/0 and had to save two set points on Chingotto's serve. They finally opened their counter and even broke the next game, with four big errors from Agustin Tapia.
But Paquito and Fede Chingotto came from too far behind. Agustin Tapia and Arturo Coello win the first set 6/3 in 40 minutes.
Hello, @NASA

Se os ha escapado @Arturocoello__ del area 51.

Our lo quedamos si no os importa.

Salu2#WPTMenorcaOpen pic.twitter.com/yHimekpEwe

— World Padel Tour (@WorldPadelTower) October 28, 2023
Tapia and Coello, unplayable
Better in this part, Paquito and Fede still had to erase two break points from the start of the second set. Heroic in the points, in defense and attack, Federico Chingotto gives voice to his team.
In this set, we feel that the debates are balanced, the world number ones are jostled by the 4th seed. However, they manage to make the break first. We feel a certain frustration and annoyance in Paquito Navarro who falls back into his habits by getting angry.
It is on the service of Federico Chingotto that the world number ones offer themselves the first match points. The first will be the good one for Agustin and Arturo who close this meeting 6/3 6/3.
Arturo Coello and Agustin Tapia delivered a great match. Impressive in all areas of play, they disgusted their adversaries.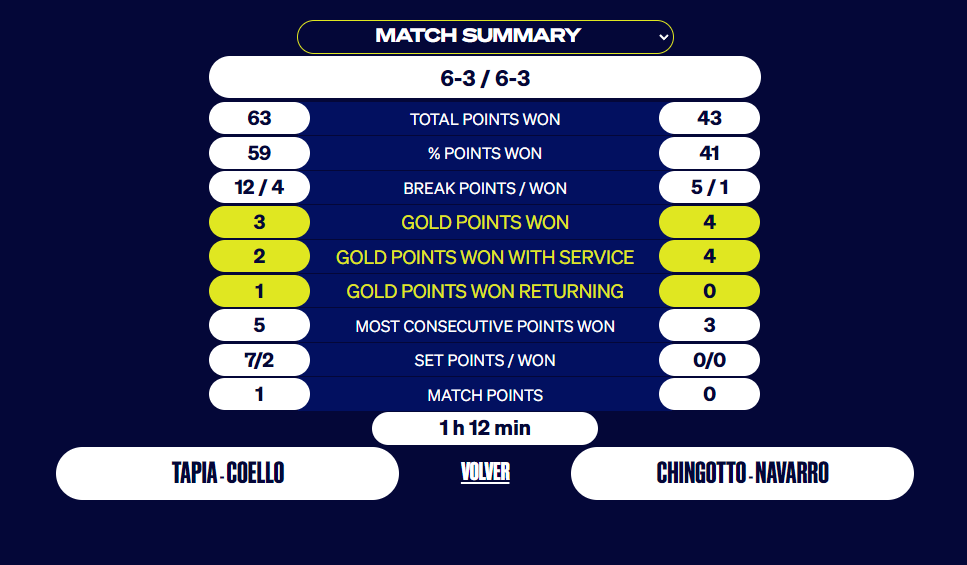 Back on the slopes on a Sunday for Coello and Tapia, who will watch carefully the Lebron/Galan-Di Nenno/Stupaczuk match.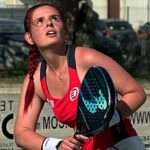 It was his brother who one day told him to accompany him on a track. padel, since then, Gwenaëlle has never left the court. Except when it comes to going to watch the broadcast of Padel Magazine, World Padel Tour… or Premier Padel…or the French Championships. In short, she is a fan of this sport.