The French Alix Collombon and his partner, Lorena Rufo, qualified not without difficulty for the round of 6 of the WPT Menorca Open. They beat the Russian Ksenia Sharifova and the Spaniard Marta Borrero in two sets, with a score of 4/7 6/4(XNUMX), in just over an hour and a half of play.
Even if this first round seemed within their reach, Alix Collombon and Lorena Rufo had to stay on their guard against the Sharifova/Borrero pair. There Spanish-Russian pair created a sensation in Amsterdam by eliminating the Alayeto twins in their first round.
Alix and Lorena started their match well, achieving two breaks in the first set, compared to only one for their opponents. They only needed forty minutes to win the first round.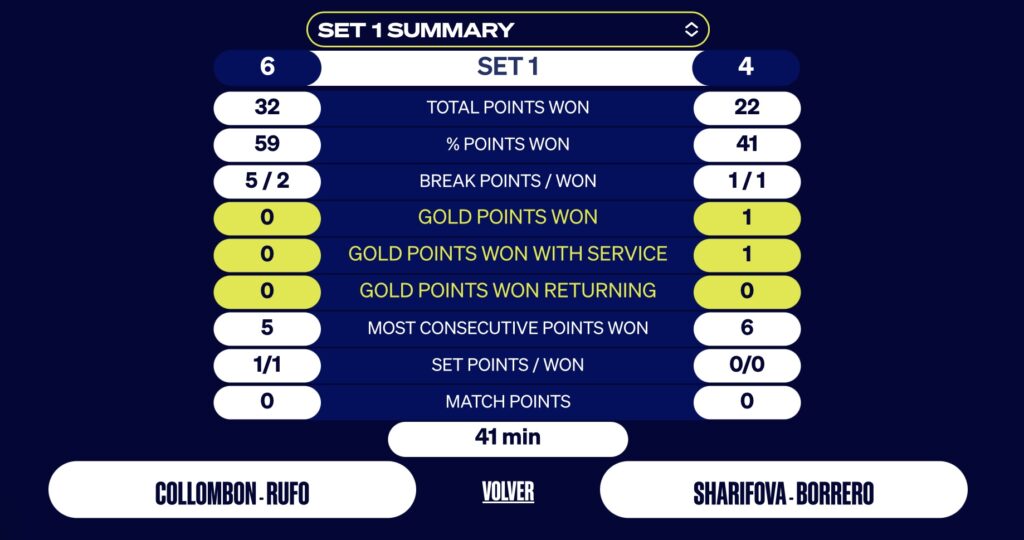 The second set started on the same basis for Rufo/Collombon who made the first break. However, Alix and Lorena are joined, before achieving another break on the serve of Sharifova/Borrero. The Franco-Spanish pair could have ended the match earlier, but they were caught when serving. A tie-break was necessary in the second set to decide between the two teams.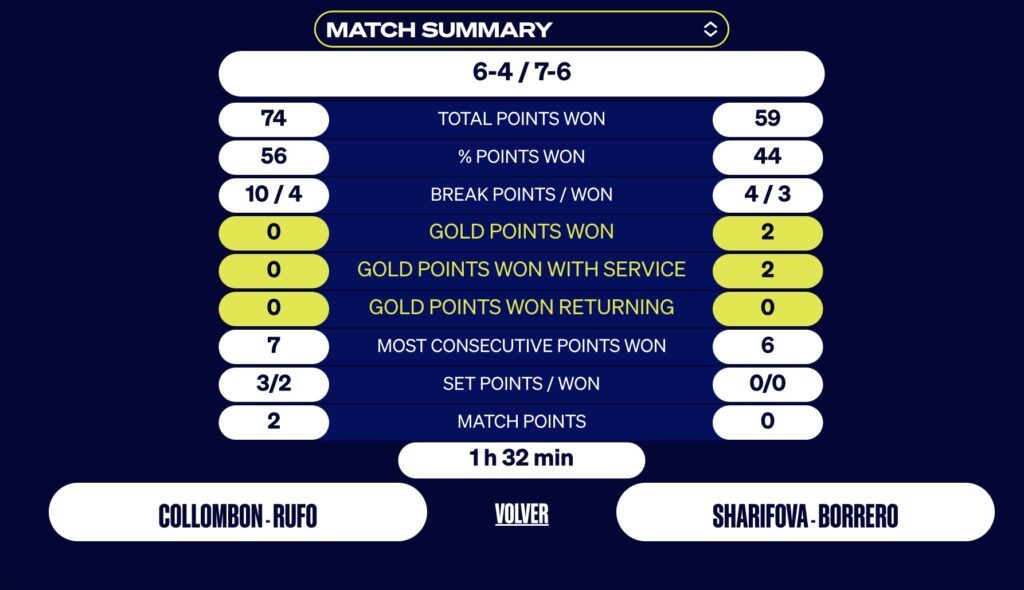 Head to the round of XNUMX in Menorca for Alix Collombon and Lorena Rufo. They will face the winners of the match between Virseda/Jenseen and Gomez/Blanco.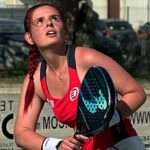 It was his brother who one day told him to accompany him on a track. padel, since then, Gwenaëlle has never left the court. Except when it comes to going to watch the broadcast of Padel Magazine, World Padel Tour… or Premier Padel…or the French Championships. In short, she is a fan of this sport.