Discover the new courses Padel experience 2022 in the most beautiful clubs and Resorts in France and Spain. Sign up alone or with friends, and progress with certified coaches padel. Progress with the Twenty by Ten training method and come live the Experience Padel Ultimate!
SPRING/SUMMER 2022 COURSE
100% Woman Internship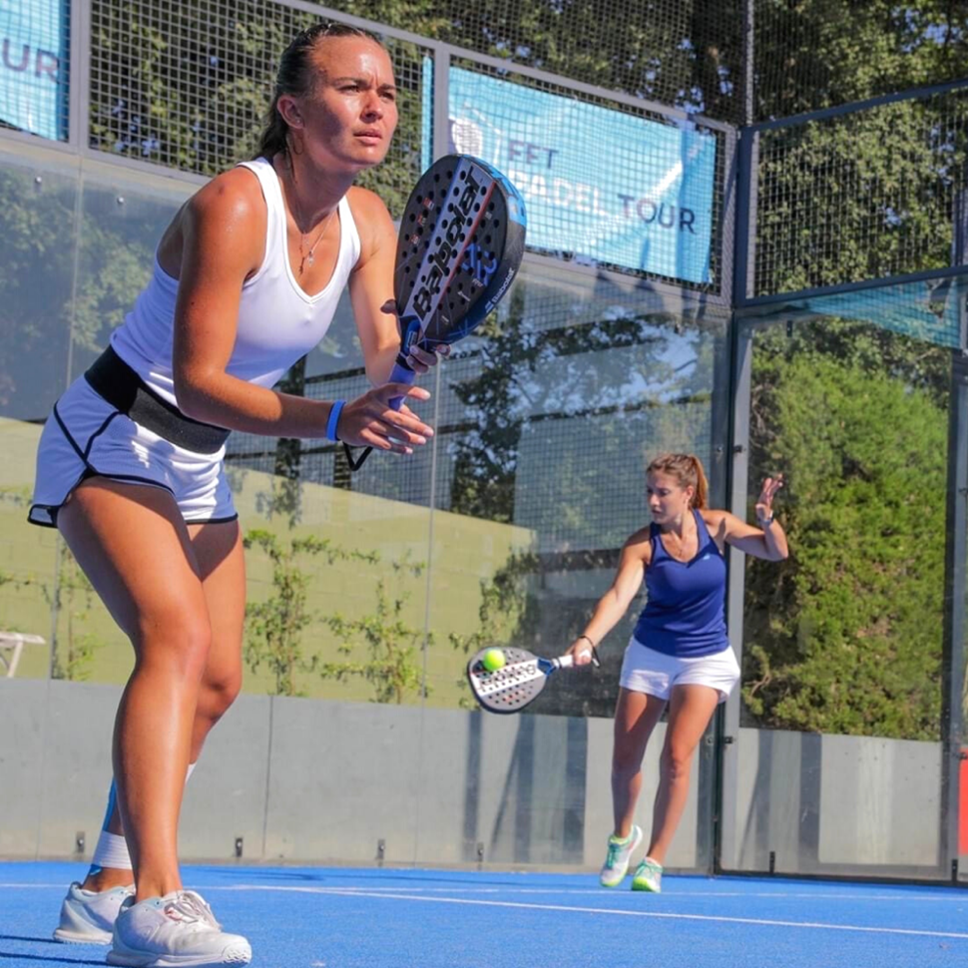 For girls with a passion for Padel
When the fine weather arrives, discover the 100% Women's Course in Aix-En-Provence! A course under the sun for lovers of padel in the heart of the country of Aix.
Ascension holiday weekend from May 26 to 29:
This course will take place during the Ascension holiday weekend, from May 26 to 29, an opportunity to meet up with passionate Padel, meet new people and of course play with different partners!
With Jérôme Schaeffer, Bastien Bott & Wendy Barsotti:
Trainings Padel will be supervised by 2 certified coaches padel : Jérôme Schaeffer & Bastien Bott, who will apply the Twenty By Ten method to make them progress on the game, the technique or the tactics. They will then be able to put the theory into practice with the "guest star" Wendy Barsotti, French n°6, on game phase workshops!
100% WOMEN INTERNSHIP PROGRAM:
The perfect opportunity for players to padel wishing to spend a relaxing weekend in the sun while progressing thanks to the Twenty By Ten coaching method!
11h training Padel intensive
Technical workshops, video analysis, tactics etc..
Game phase workshops with Wendy BARSOTTI, No6 FR
Relaxation in the sun in the heart of the Pays d'Aix
INTENSIVE COURSE COMPETITION AIX
Evolve in a dream setting and prepare for the tournament season!
You want to take a step Padel and prepare for the tournaments when the good weather is coming? This course is made for you! Participate during the Pentecost holiday weekend, from June 4 to 6, at Intensive Course & Competition Preparation within the magnificent Country Club of Aix-en-Provence!
Take your game a step further!
A course intended for competitive players or future competitors, from level 5 to 7, and wishing to acquire optimal progress. A complete program and supervision by our 2 certified coaches, Jérôme Schaeffer and Bastien Bott, will be set up for our trainees in order to give them the necessary baggage to take a step forward in their progress!
"Mental preparation" workshop with Jean Michel Pequery:
The course will be completed by the presence of Jean Michel Pequery, expert in coaching and mental preparation, working on the WPT circuit with the best French players but also an excellent player ranked in the top 20 French! He will set up a mental preparation workshop as well as a practice during game phases, with the aim of making you stronger in match on the important points, on your agreement with your partner, your state of mind etc.
AIX COMPETITION COURSE PROGRAM:
A very good balance between physical preparation, technique, tactics and mental approach for players wishing to take a step forward in their game thanks to the Twenty By Ten method!
+ 11h of training Padel intensive/competition
"Mental Preparation" workshop & practice on the court with Jean-Michel Pequery
Special physical preparation padel
Video analysis & feedback + continuous coaching
WPT FRENCH OPEN INTENSIVE COURSE (TOULOUSE)

The 1st WPT tournament in France! An event not to be missed…
For the first time in France, the WPT is organizing a tournament in Toulouse, and Twenty by Ten will be present with an internship Padel Unique experience combining Intensive training and the opportunity to attend WPT matches to see the best players in the world compete!
A special course for regular players from level 5 to 8, with 3 days of training in one of the most beautiful clubs in France, with 12 hours of practice provided by 4 certified coaches Padel, including our 2 superb coaches Jérôme and Bastien who will set up various technical, strategic workshops, and video analyzes to allow optimal progress in all areas and sectors of play, as well as personalized coaching with continuous feedback throughout training !
Attend the WPT Toulouse matches:
And of course, you will have the chance to attend the prestigious WPT tournament, and see the show and the greatest players of Padel in the World to tear off on the Toulouse tracks to win the first WPT tournament organized in France!
WPT TOULOUSE INTERNSHIP PROGRAM:
The unique chance to attend the WPT in France with the best players Padel in the world while following an Intensive training program to take your learning to the next level!
12h training Padel intensive
Specific technical and tactical workshops (game diagrams & video analysis)
4 coaches Padel certified
1 tournament animation with local players
Attend the matches of the WPT French Open
INTERNSHIPS IN SPAIN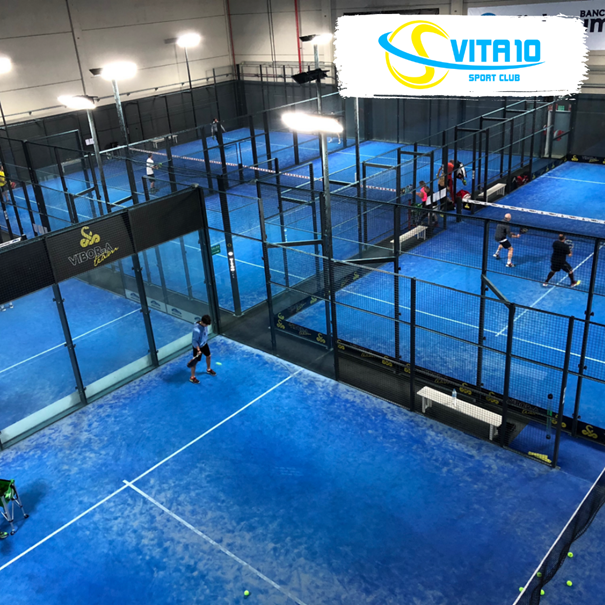 TWENTY BY TEN SOON IN MADRID IN COLLABORATION WITH PADEL MBA
Find our next course very soon Padel Intensive & Competition with the team Padel MBA and the best coaches Padel of the WPT circuit including Manu Martin, at the Vita10 club in Madrid! Come and live the experience in one of the biggest clubs in the Spanish capital with magnificent infrastructures, and a unique learning method in the world with the latest technology tools that will be used during interactive and dynamic modules!
INTERNSHIP PROGRAM PADEL MADRID MBA:
The perfect course for players wishing to discover Spanish learning methods and be coached by the best coaches Padel in the world !
Interactive & dynamic modules with the best Spanish coaches
Technical and tactical video analysis with instant feedback
The best indoor playing conditions in the world
Pre-register now by contacting julien@twentybyten.com / 0766397587!
GROUP COURSES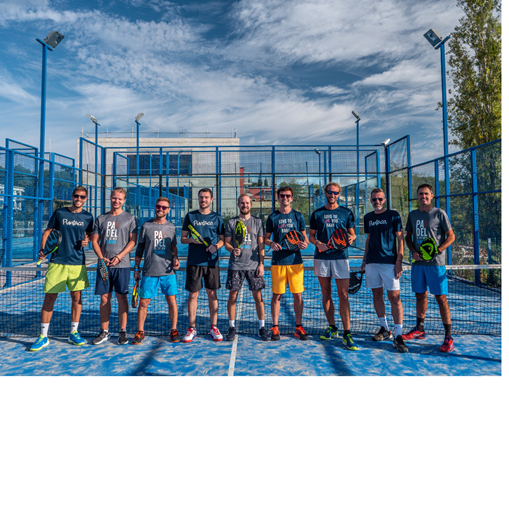 Book your internship with friends!
Internships Padel are even more fun if they are shared, so why not consider a stay with friends? Do you want to go to the TOPS destinations to play in the most beautiful clubs in France or Spain? Twenty by Ten have what you need: Nice, Aix-en-Provence, Madrid, Barcelona, ​​Malaga and many more...
Group Course Info:
Choose your date & location
The number of friends you want to take with you
And Twenty by Ten takes care of the rest!
For more information, visit: https://twentybyten.com/stages-padel-experience/
Or contact julien@twentybyten.com / 0766397587

Passionate about football, I discovered the padel in 2019. Since then, it's been crazy love with this sport to the point of abandoning my favorite sport.