What a weekend! For this Open 500 worthy of a big Open 1000 in view of the organization and the set of players present, the Franco-Spanish pair Justin Lopes (top 10 french) and Aitor garcia (n ° 127 World Padel Tour) succeeded a very nice tournament by succeeding to go to the end.
Apple / Tison: Unexpected
If it is less for northerners and especially Parisians, Frederic Pommier and Benjamin Tison (Du Padel Club of Bois d'Arcy) surprised by defeating the quarter-final Bergeron / Morillon pair. It was for the Lyon pair of their last "big part" together since Johan Bergeron goes to Spain to join his future partner Bastien Blanqué for the international adventure. There was obviously a bit of disappointment in Lyon, but Pierre Etienne Morillon wishes the best for his now old partner (But always friend!).
In the semifinals, the Parisians also showed beautiful things against François Authier and "the old" business income, "Mr" Patrick Fouquet. A half, where it took 3 sets to the northerners to extricate themselves from this very complicated match.
Aitor Garcia / Lopes: Favorites confirm
To be perfectly honest, the top table was dantesque for the one who went to the final. Indeed we ended up with 2 quarterfinals that could have been finals with
an Aitor Garcia (n ° 127 world) / Lopes (n ° 1 french) Vs Gauthier / Salles (Top 10) and
a Monfils (n ° 40) / Haziza (French Champion 2015 and 2016) Vs Moreau / Boulade (Pair top 5)
Matches that lasted and ended in 3 sets.
The semifinal, is certainly the match of the tournament with a Monfils / Haziza vs Aitor Garcia / Lopes. The two favorite pairs of the tournament were therefore face to face for this semifinal.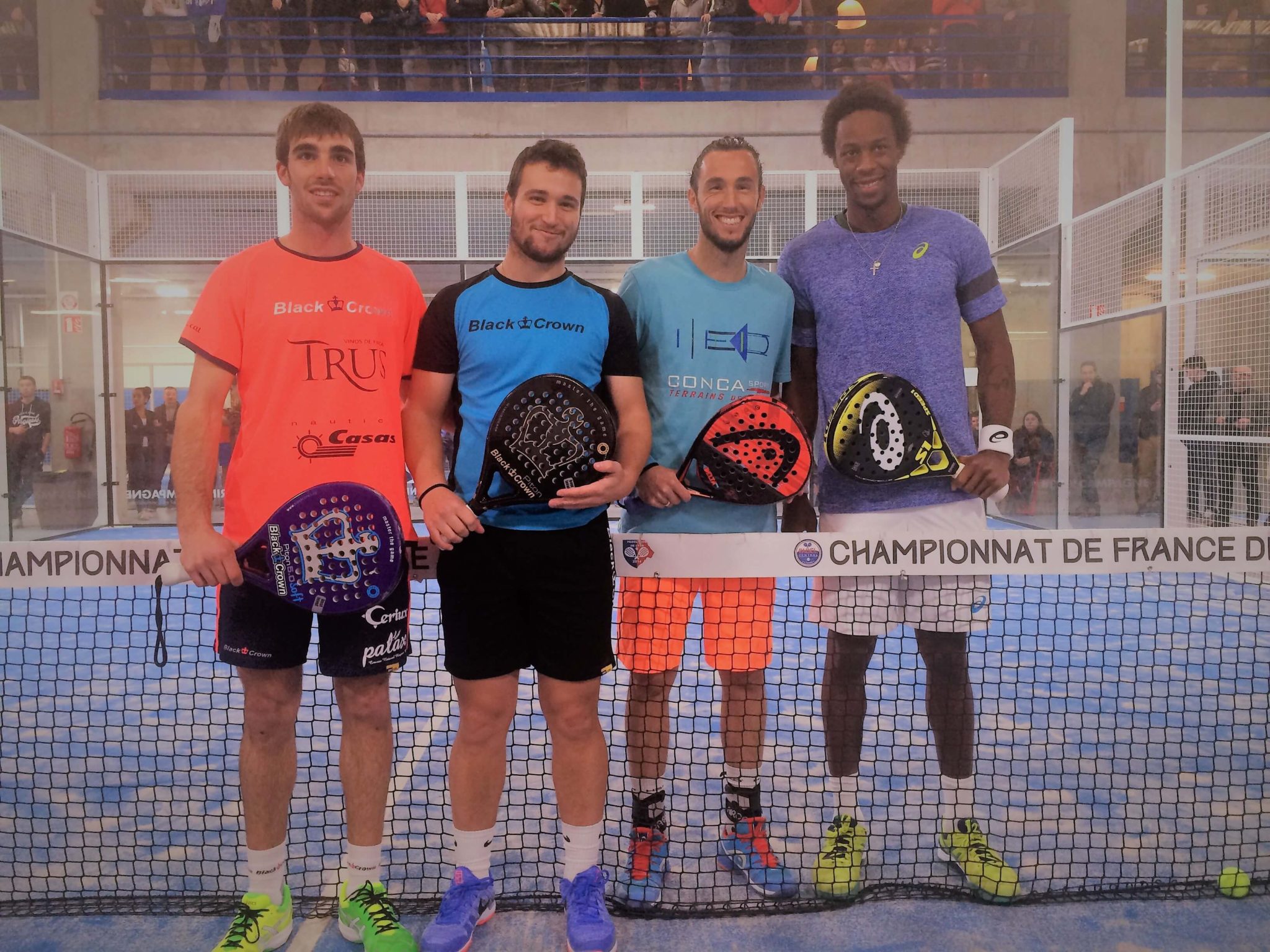 Only one word: the show and the show again.
Hot moments, very hot moments ... But it is the favorites of the tournament that win in 3 sets.
A final not so easy
In the finals we thus found the number 1 of the tournament against qualified, our famous Parisians.
If overall Garcia / Lopes seemed really above, we had to be very focused in the second set. The pair Tison / Apple tree increased its level of play while Aitor Garcia seemed to be less focused than usual. The French-Spanish pair won the 6 / 1 7 / 6 game and the Padel Club Lyon tournament will certainly stay in the memories of the players with a Monfils not far to create the surprise by going all the way, stopped in half final by the winners of the tournament. It's not so bad…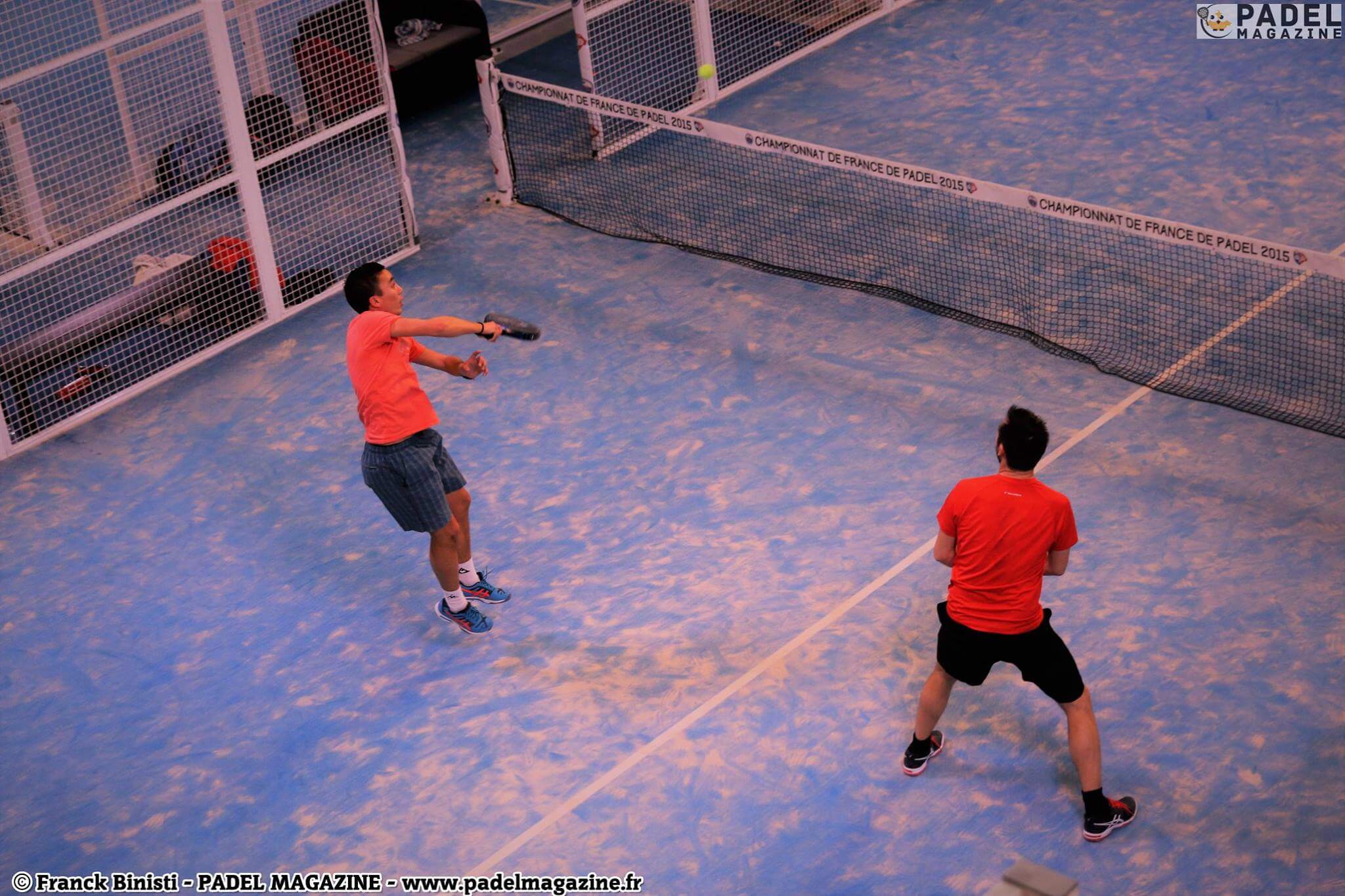 All results here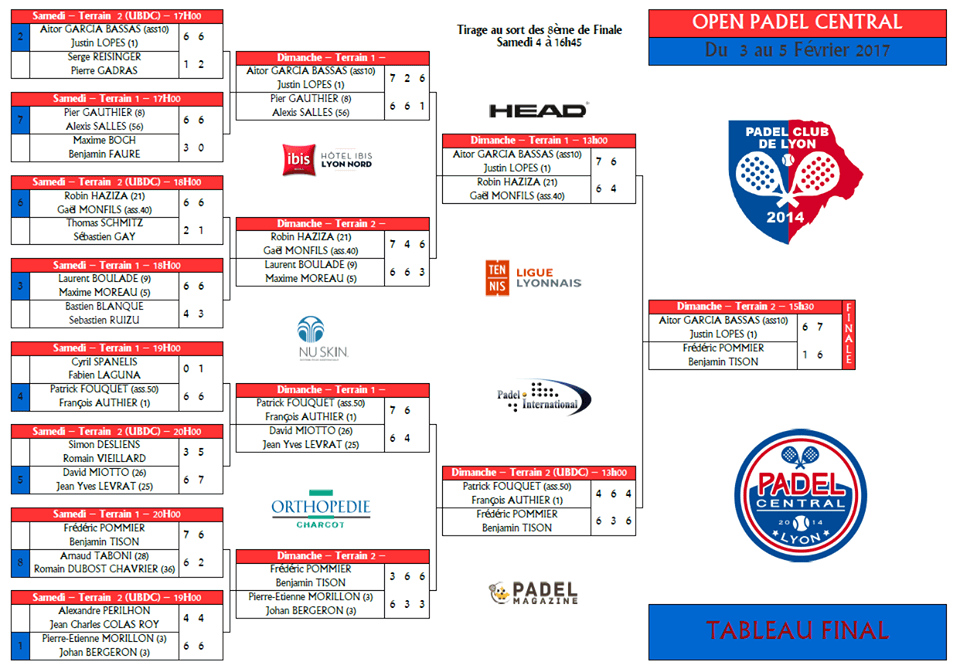 Franck Binisti discovers the padel at the Pyramid Club in 2009 in the Paris region. Since then padel is part of his life. You often see him touring France by going to cover the big French paddle events.