Definitely but how far will go Alix Collombon ?
She is unstoppable!
Alix this year it is:
French Champion 2021
P2000 Pyramids Champion
Champion of the Alfafar Challenger 2021
La Nucia Challenger 2021 Champion
FIP Star Burriana 2021 champion
Calanda Challenger 2021 finalist
Finalist of the Iberdrola Lerma Challenger 2021
As a reminder, she became this year the first Frenchwoman to win a FIP STAR, may also be a WPT Challenger!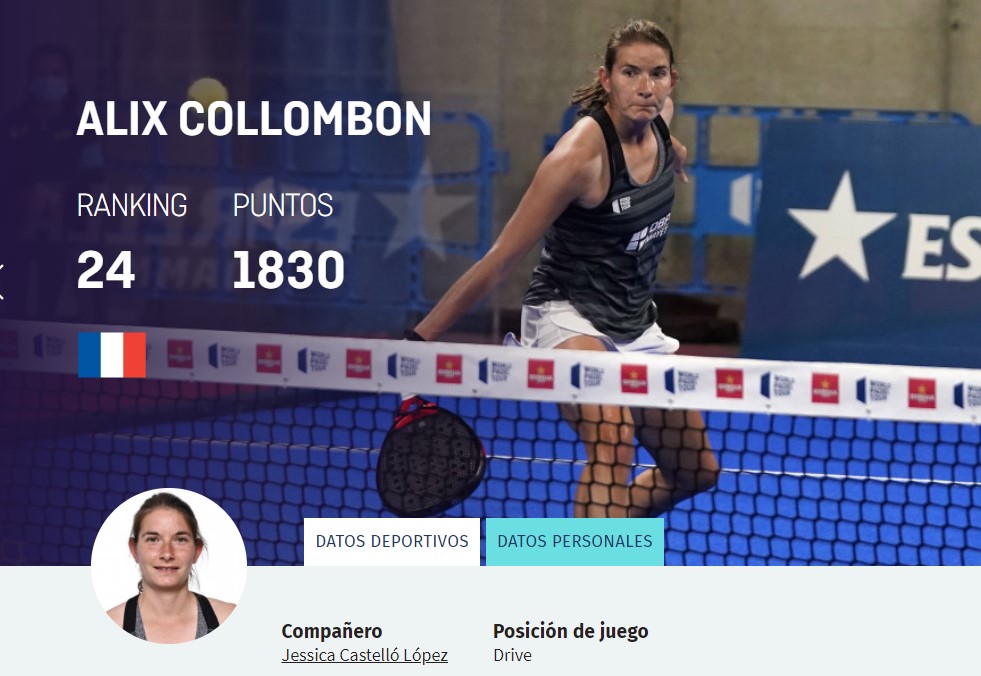 She currently occupies place number 24 in the ranking of World Padel Tour but with Cordoba's quarter-final, the Top 20 will get closer. A good tournament in Sweden and the Frenchwoman could quickly find her partner in the group of the 20 best players in the world!

Fan of padel and of Spanish origin, the padel runs through my veins. Very happy to share with you my passion through the world reference of padel : Padel Magazine.