Once your decision made forpurchase of a court of padel, many questions arise, and sometimes doubts remain. It is true that we sometimes lack of information on how to choose your land, which can lead us to make some bad choices which can turn out to be very embarrassing later on ...
In this article we tell you the most common mistakes that can be seen during the construction of a padel, and we give you some tips to avoid them.
Commonly observed errors
Do not consult several companies, or obtain useful information before signing the purchase of your land. We must not think only of what we want but listen to the professionals. Especially on the layout of the court, to take into account the environmental and ground conditions.
Don't think about choosing the right structure (yes there are different ones) nor on the carpet.
Choose a company with a lower price, but which does not offer any guarantee in case of defects, broken glass etc.
Do not make a fairly thick concrete slab, which will cause problems in the short term.
Tips to avoid these mistakes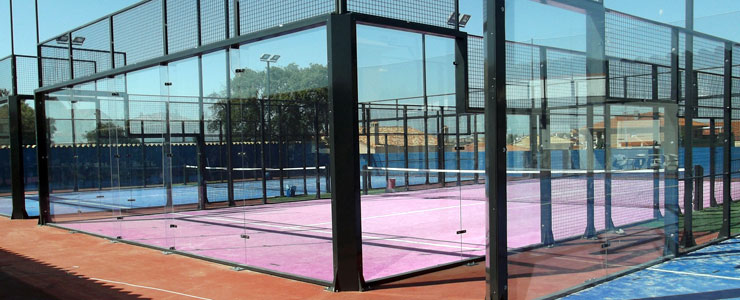 Find out what the courts look like padel near you, the most used materials and what you need in your particular case. Knowing the characteristics of a court, the official measurements and dimensions and the most basic elements, will prevent you from end up with a court preventing you from making tournaments... For that, here is the FFT specifications and standards.
You can (must) also consult several companies present on the market for years, able to guide you well and offer you solutions adapted to your case.

Choose a company that offers you long guarantees, for your own safety but also to be sure of having a follow-up and a serious after-sales service.
Establish a precise budget for the construction or installation of your court. padel. In other words, be realistic about the model that suits you best. Indoor or outdoor field, classic or panoramic style. These types of courts have different costs and are not necessarily suitable for all. This must be decided according to the land on which you are going to build, whether you are an individual, a private club or not.
Last tip, pay attention on the ground and artificial turf (color, visible sand or not…). You must also be vigilant about entering and exiting the field, and the lighting to choose the most appropriate for you. There are many mistakes when choosing a court of padel in relation to these different points.
To get the right information, here are our different partners, serious companies to which you can turn to benefit from quality services!

Belgian and Toulouse, it's possible! Passionate about NBA and Biathlon, I am also a drug addict padel. I organize tournaments, I teach. But what I like best about padel : these are the short crossed passings. What good croquettes !!