Less than 24 hours from the highly anticipated World Padel Tour Human English Padel Open, Padel Magazine spoke with the child of the country, Bastien Blanqué. As he tells us himself, the Toulousain, current French number 6, is impatient to tread the 20×10 on his land.
We discuss with him his impressions of the tournament, his debut at Blagnac and collect his feelings about the fact of not benefiting from a wild-card for this big meeting at his house.
"A pride to play in Toulouse"
"I'm very happy to play in Toulouse, it's a source of pride for me because there will be all my family, all my friends and my sponsors who will come to see me play. In addition, I know the club, it will be great, with a great atmosphere. And for me who knows the padel for more than 10 years, having a stage of World Padel Tour in Toulouse it's just great."
What has been the record since its inception?
"I started on padel in Blagnac in the club of Padel Plus, then I went to train at Toulouse Padel Club and now at Stade Toulousain.
If I had to mention the positive points of my career, I would surely say the fact of having started in a small association and of having been able to go through the stages to be crowned French champion three times. I also play on an international circuit and that's probably what I'm most proud of.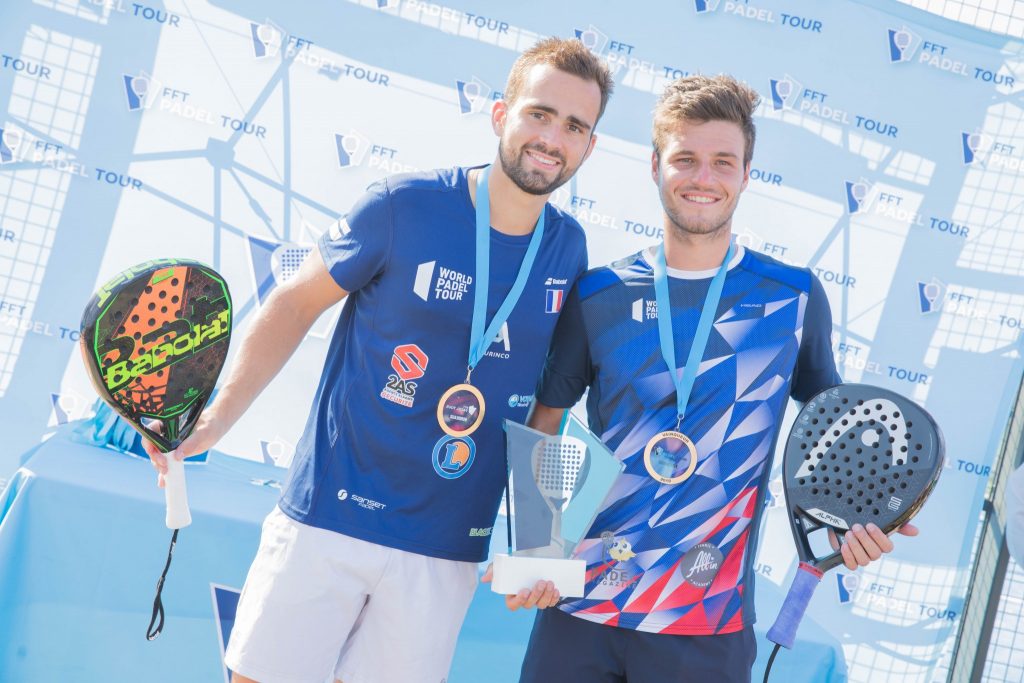 His impressions of the fact that he did not benefit from a Wild Card…
This is a subject that has been talked about on social networks. Bastien Blanqué will start in preprevia, that is to say at the very beginning of the competition. He could not benefit from a wild-card to directly integrate the final table unlike his comrades Benjamin Tison, Johan Bergeron and his partner on the French circuit Thomas Leygue.
It was difficult to digest because being three times champion of France, vice-champion of France with Thomas Leygue last year and having an international project, I think these are things that count in a playing career. It could be a childhood dream to be able to participate in a final table of the World Padel Tour, moreover in his hometown. I thought that being from the area I would have had better luck. Unfortunately it was not so.
It's a shame and hard to accept, this decision saddened me at the time. Integrating the main draw could have been a great opportunity for me because winning 20 or 30 direct points can be used for the classification. In addition, the fact of playing stronger pairs in the ranking allows you to progress faster.
I find it hard to understand this decision on the part of the organizers, after that it's like that, it's the game you have to accept it and tomorrow we start the qualifying matches so we will give everything to get this table. "
"We will give everything tomorrow"
"I will play this tournament with Francis Jury, who is a little better ranked than me (169th). He has a very good level, a very Spanish profile, that is to say who throws a lot of balls, who knows how to hit. It is very complete. Especially since he has already played a few previas last year. I offered to accompany me on this competition and he accepted with pleasure.
We trained as best we could. Today we had a good training session in Toulouse to give everything tomorrow."
Recall that Bastien Blanqué et son partenaire will start the competition this Sunday from 16 p.m.

Fan of padel and of Spanish origin, the padel runs through my veins. Very happy to share with you my passion through the world reference of padel : Padel Magazine.