Only a few days left before the return of World Padel Tour. It will be in the Netherlands for Amsterdam Padel Open. After a very successful 2022 edition, including the victory of two outsider pairs, the Dutch capital is impatiently awaiting the return to competition.
For the second edition of this WPT Amsterdam Open, it is the Bullpadel Vertex 04 CMF which will take on the role of official racket of the tournament.
The new pala, barely presented by Bullpadel, will therefore be in the spotlight in Amsterdam, donning the famous orange and the lion found on the coat of arms of the Netherlands. We can also see the country's flag.
Diamond, the news Bullpadel Vertex 04 CMF is intended for players looking for power and comfort. With its rough Top Spin surface, this new pala promises maximum sensations and spin on the ball.
Version 2.0 of the Bullpadel Vertex 03 which we have talked about many times, the Vertex 04 arrives with two new concepts intended for professional players and advanced players: the CURVAKTIV system with its twisted structure, offering additional resistance to torsion. This racket should therefore be stiffer than its predecessor.
The old Air React Channel has been replaced by the new Air Power: a channel created through a hollow piece on the lower side of the pala, is less prone to deformation and makes the structure stronger.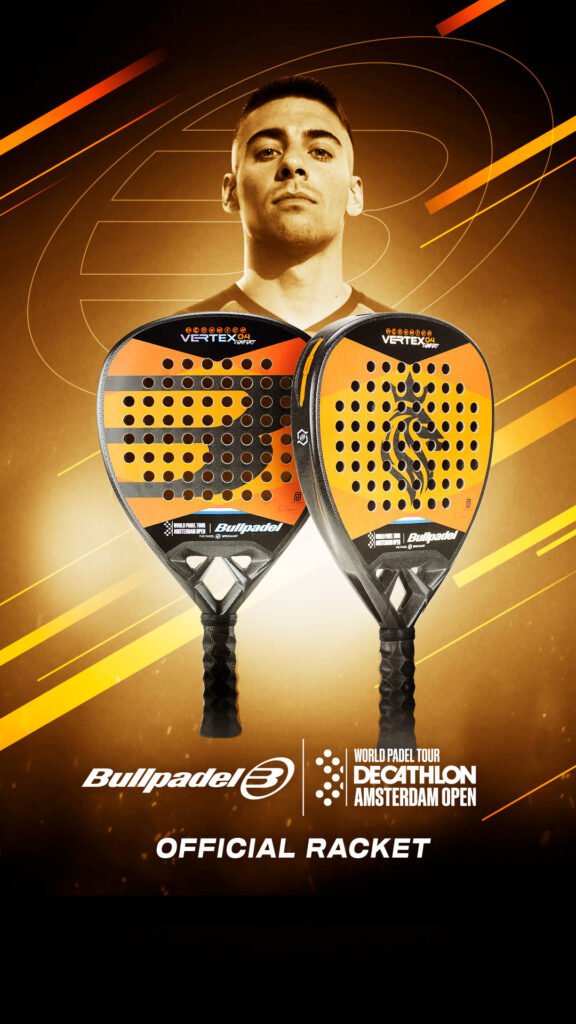 As you can see, it is Martin Di Nenno who will have the opportunity to play with this brand new pala during the Amsterdam Open.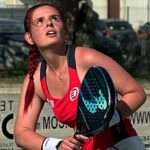 It was his brother who one day told him to accompany him on a track. padel, since then, Gwenaëlle has never left the court. Except when it comes to going to watch the broadcast of Padel Magazine, World Padel Tour… or Premier Padel…or the French Championships. In short, she is a fan of this sport.