Gonzalo Rubio is ranked 38th on the FIP Tour. His ranking gives weight to his word, and the latter was productive. Loquacious, the Spaniard tell to Padel Magazine his point of view on the situation of the professional circuits.
A defeat in the first round
Defeated in the first round of the O West Cairo FIP Star with Mohamed Saadon, Gonzalo takes stock of this meeting.
Gonzalo Rubio: "We have to seize the opportunities better. I really like lobbing high and with this wind it's not easy. Looks like another sport."
"Mohammed's level of play is incredible. It takes a lot of experience with these kind of tournaments by playing very tough matches. Its evolution is like the development in Qatar, very good."
The player is free
Padel Magazine : We are aware of this close which prohibits the player from playing another tournament 7 days before and 7 days after. What about that?
Gonzalo Rubio:"The situation is special. We players have this contract with the WPT and our obligation is to play the Opens and the Masters. On weeks where there is no tournament, if the physique allows it, we will play them. It is very important for us because it allows the sport to grow."
"Yes, there is this close and we are trying to see because it is not clear. Yes, we know our obligation to play tournaments, and the WPT is very important to us. But if the tournament is over, and I see that I can play another tournament. The player finally has freedom. I hope everything will be settled quickly and that there will be an agreement. That everyone is watching for the good of the sport is the most important thing."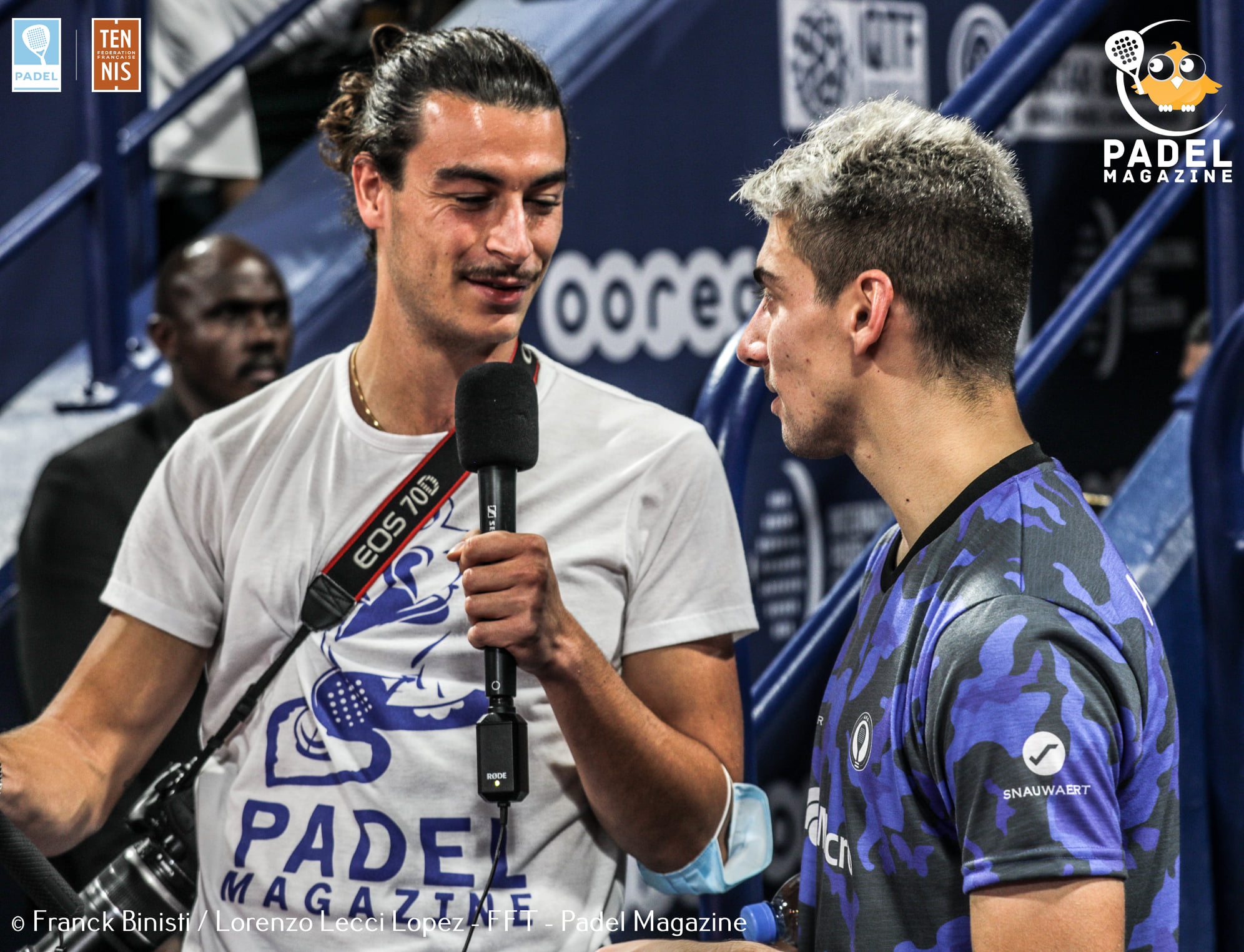 From his names, we can guess his Spanish and Italian origins. Lorenzo is a multilingual passionate about sports: journalism by vocation and events by worship are his two legs. He is the international gentleman of Padel Magazine. You will often see it on the various international competitions, but also on the major French events. @eyeofpadel on Instagram to see his best photos of padel !