With its recent victory in Finland last week with Ale Galan, Juan Lebron spoke about his state of mind before starting his title defense here at Roland-Garros. He also returns to the recent announcement of unification between the circuits World Padel Tour et Premier Padel.
Last year, Lebron and Galan won almost every tournament they participated in. A year later, the Spanish pair have only won one title, and that one dates from less than a week ago!
After dominating the circuit for three years, "El Lobo" realizes a little more about the feat achieved by him and his friend: "Winning a tournament is never easy but we are back with a lot of humility. " A return to the forefront which was complicated in particular because of elbow injuries. Juan is cautious and prefers "not to bring bad luck" saying that the injuries are definitely behind him.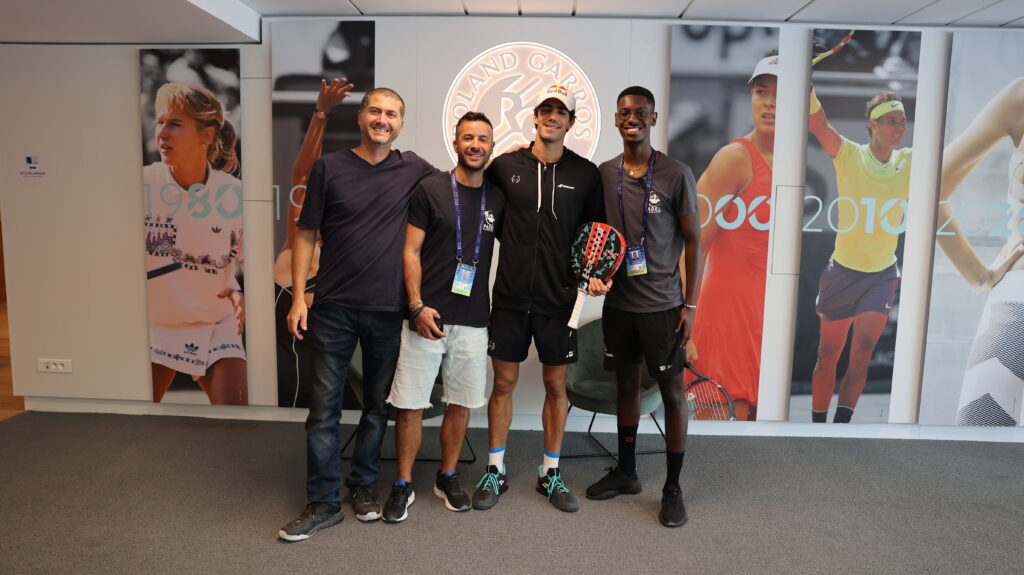 "Show that we are still here"
The taste of victory remains as delicious as ever and Lebron was keen to point out that their title at the WPT Finland Open in Tampere last week was "a message sent to the players to show them that we were still there".
Indeed, the number 1 in the FIP were behind in almost every match but brilliantly overcame the adversity facing them. The Andalusian's competitive spirit has never abandoned him and the hunger for victory seems even greater now that adversity has increased (with the explosion of Coello/Tapia in particular). "With Ale we set ourselves short-term objectives and obviously the idea is to win every match, every tournament we participate in." The players of Mariano Amat send a message to the competition: they want to win everything!
"The ideal would be to unify Premier Padel and A1 "
Asked about the merger between the World Padel Tour et Premier Padel, Lebron was very satisfied. According to him, this change was necessary just in terms of player health. "Playing 120 games over a year is not possible. If I take the example of Rafael Nadal who has the same doctor as us, at his peak he played 80 games. "
The native of Cadiz goes even further by saying that all the international circuits should be unified. When we know the nature of his relationship with Fabrice Pastor, whose circuit he almost joined in 2018, we understand that the number 1 in the FIP ranking wants to see a total unification of the circuits: "The ideal would be to unify Premier Padel and A1 ". The Spaniard, who congratulated the work of A1, still allowed himself to send a small spade to the Monegasque: " Sorry my friend but the circuit that has the most audience is Premier Padel (Laughter)" before being rather pessimistic about this unification…