During the senior regional finals of Hauts de France we meet the pair Foure – Seurin on the occasion of a cross portrait.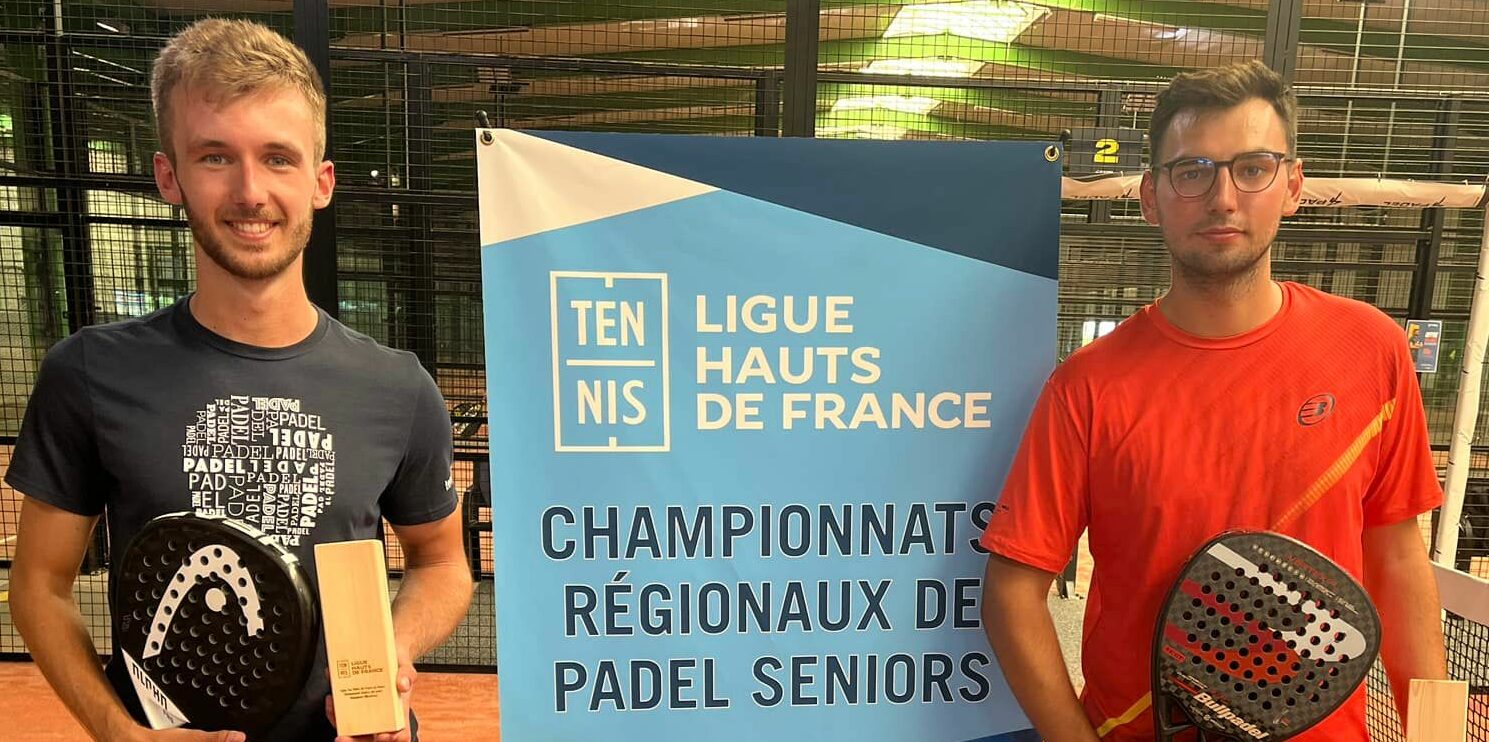 Julien Seurin
Lilian Foure
PM: Can you introduce yourself in a few words:
JS: "Julien Seurin 25 years old 40th French player in the Hauts de France league".
LF: "Lilian Fouré 25 years old and 25th French player in the Hauts de France league".
PM: At what age did you start padel ?
JS: "I discovered the padel at the age of 18-19 and I participated in my 1er tournament at the end of 2018".
LF: "I started on padel at 19 at the Big 4 in Petite-Fôret".
PM: How did you discover this sport?
JS: "There was a trail of padel close to Fontainebleau and that's where I discovered this sport"
LF: "When the Big4 opened with my father, we were neighbors, we wanted to try and I never stopped playing".
PM: Who is your favorite player?
LF: "Juan Tello, I actually play with his racquet".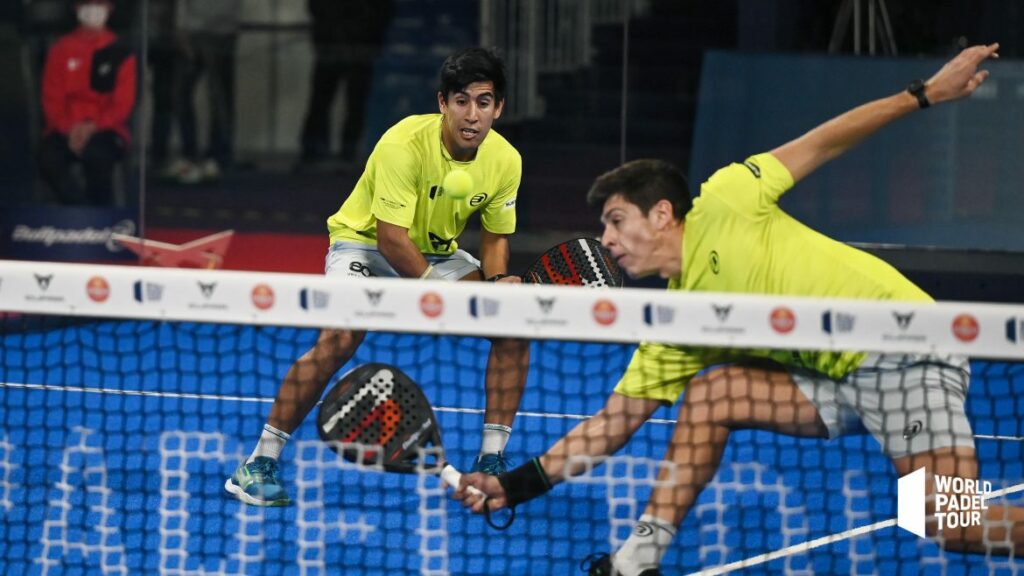 PM: What kind of player are you ?
JS: "I am an offensive, aggressive, hitting player"
LF: "I am an offensive player and striker!"
PM: What do you consider to be the qualities of a good soccer player? padel ?
JS: "A very good player must know how to anticipate in defense, always be one step ahead of his opponent in order to finish the point at the net".
LF: "A good player must know how to defend, have a good lob, a very good smash and maintain a variation in speed".
PM: Are you sponsored?
JS: "Yes by tennispadel.Fr"
LF: "Yes, by Bullpadel since this year".
PM: How do you approach a competition of padel ?
JS: "I do one or two training sessions the day before, half an hour before the match I put myself in my bubble listening to music to motivate me".
LF: "I train with my coach Jonathan Saleta, and with Julien we do a lot of ranges before tackling a meeting".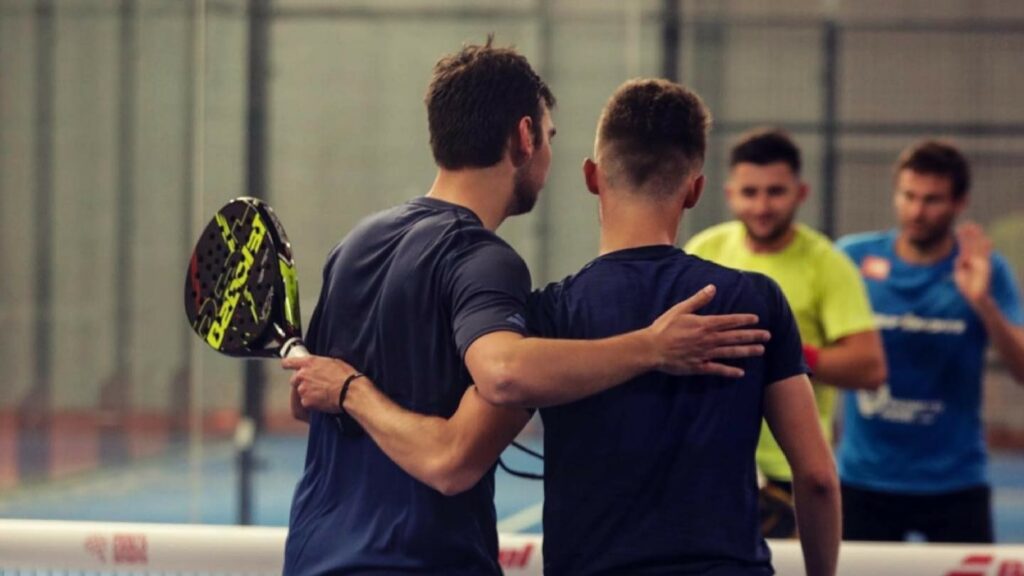 PM: What performance are you aiming for at the French championships?
JS: "We are aiming with Lilian for the 1/4 finals"
PM: What are your goals in the short term and in the next few years?
JS: "I aim to take part in the FIP circuit, reach the French top 20, win my first P1 and join the French team around 1000 – 2023".
LF: "First of all the next French championships and then climb as high as possible in the French ranking, while keeping the hope of obtaining a selection in the French team".
PM: How do you see the development of padel in Hauts de France compared to the emergence of this sport in other regions?
JS: "The closure of two large centers has put a brake on the development of padel, because in the Hauts de France there are a lot of requests for in the end little land available".
LF: "To be able to develop the padel the league should follow and develop this sport, which is not yet the case".
PM: Do you want to help him develop, open a center or become a coach?
JS: "I am going to Spain to play and become better, to develop my youtube channel and why not open an academy later".
LF "To open a center you need big resources but I keep it in the back of my mind and yes, become a long-term coach".
PM: Do you have a ritual before starting a match or between points?
JS: "I always change the ball when I make a mistake with it, I blow on my fingers between each point. I always listen to the same music before every game".
LF: "I look at the ground I fix a point, a pile of sand that I will sweep with my foot and there I know that I am ready".