We've known it for a long time: the iconic Liverpool manager, Jürgen Klopp, is a true aficionado of padel. At the microphone of "Free Ligue 1", Peter Chirivella, former Reds player, made some revelations about his former coach and his passion for padel.
#39;very funny anecdote from Pedro Chirivella who learned the padel to… Jürgen Klopp (and who won a bottle of red by beating him)

Interview with @pedrochb97 by @alexandreruiz available tomorrow, 17 p.m. pic.twitter.com/lwNgstOH8I

— Free Ligue 1 (@FreeLigue1) October 19, 2023
"He fell in love with padel"
It was in Tenerife that Jürgen Klopp discovered the padel. During an international break, Liverpool having some free time, flew to this island. Several Spanish players, then present, found themselves on a field of padel. Curiosity piqued, the Reds tactician decides to join them. It was then that he fell in love with this sport.
Its popularity is such that Jürgen Klopp even had a pitch built padel at Melwood, the former Liverpool FC training center. When the training center was moved to Kirkby, playing fields padel were also included.
Pedro Chirivella says his former coach regularly played this game, competing against his assistant after each training session.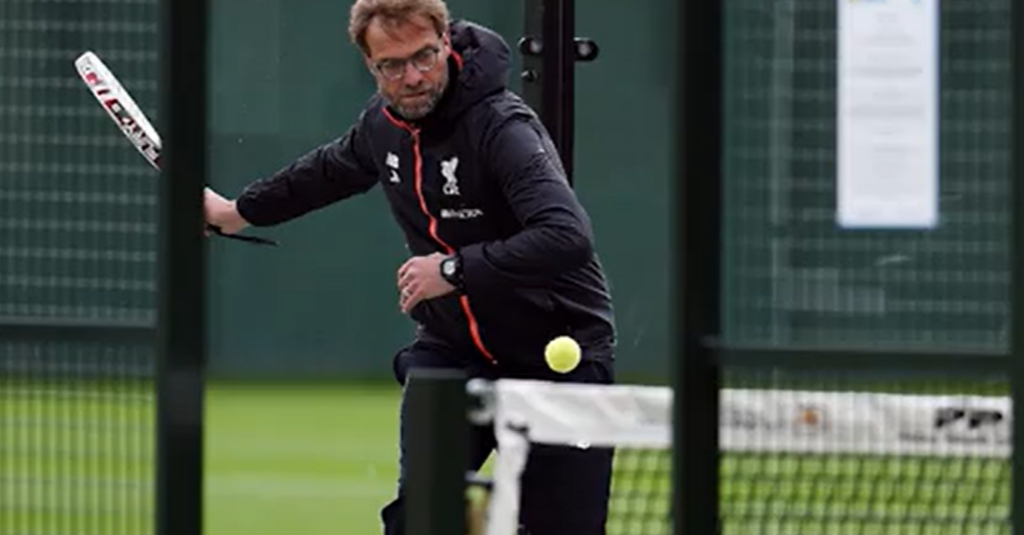 "Whoever won took the bottle of wine"
This passion for padel continued to occupy a prominent place in the life of the Reds tactician. While some coaches categorically refuse that the padel interferes in the preparation of their players, Jürgen Klopp did not hesitate to share a game with them.
Pedro Chirivella recalls an anecdote where he had the opportunity to face his coach on a pitch padel, with a bottle of red wine at stake. The Spanish midfielder was supported by defender Alberto Moreno. "Me and Alberto gave everything to win this bottle of red wine," laughs Pedro Chirivella.
Jürgen Klopp's all-consuming passion for padel is well known, and this recent interview with the former Reds midfielder provides further confirmation. We remind you that at the beginning of 2022, Wilson had started a racket in partnership with the Liverpool manager.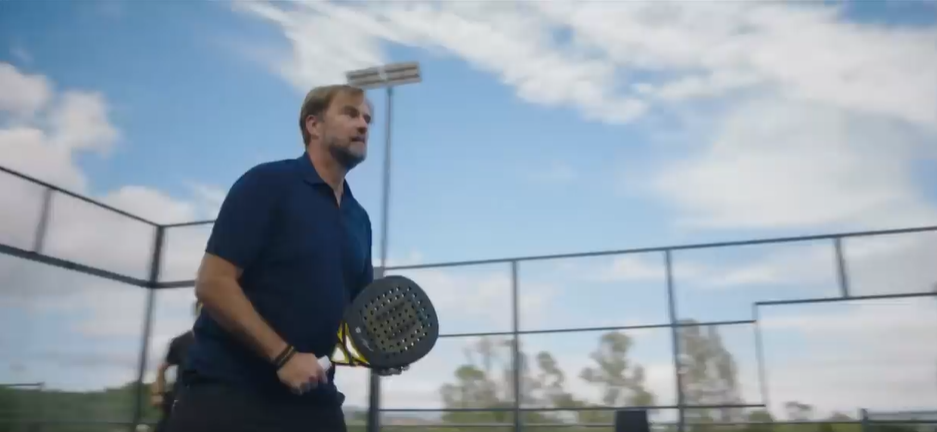 At that time, Jürgen Klopp said: "Besides football, le padel is the best sport I have had the opportunity to practice. "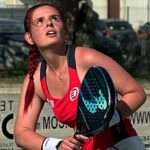 It was his brother who one day told him to accompany him on a track. padel, since then, Gwenaëlle has never left the court. Except when it comes to going to watch the broadcast of Padel Magazine, World Padel Tour… or Premier Padel…or the French Championships. In short, she is a fan of this sport.