On the occasion of the last P1 Premier in Madrid, Kuikma the Decathlon brand presented its limited-edition Pro Model racquets and took the opportunity to ensure the launch of its two new Pro model shoes, the Kuikma PS Pro.
Created in collaboration with Maxi Sánchez and Lucía Sáinz, the new Kuikma Pro promise incomparable dynamic comfort. It is not the former world number 1 who will say the opposite, he who had his best tournament of his season in Madrid!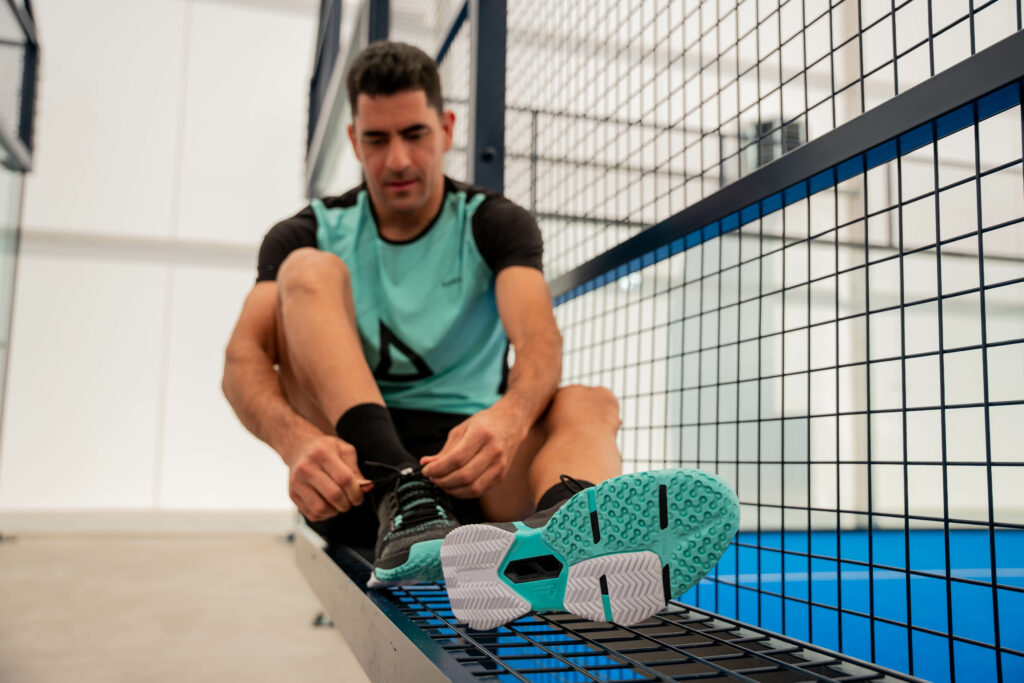 Small jewels of technology that incorporate M-Foam Cushioning (responsiveness and comfort), the innovative sole Padel Dual Grip (dynamic grip) or the Pebax plate, for maximum stability.
Here is the list of technologies present:
Upper FlatKnit
The French brand has used the Flat Knit fabric which adjusts to the morphology of the foot, which allows an excellent level of breathability and which ensures good support.
M-Foam Cushion
This midsole material originally developed for running has been adapted to this model to offer both responsiveness and comfort. Thanks to its EVA composition, it provides a dynamic rebound, allowing you to move with agility. In addition, its design provides excellent cushioning, reducing impacts and giving you an exceptional feeling of comfort.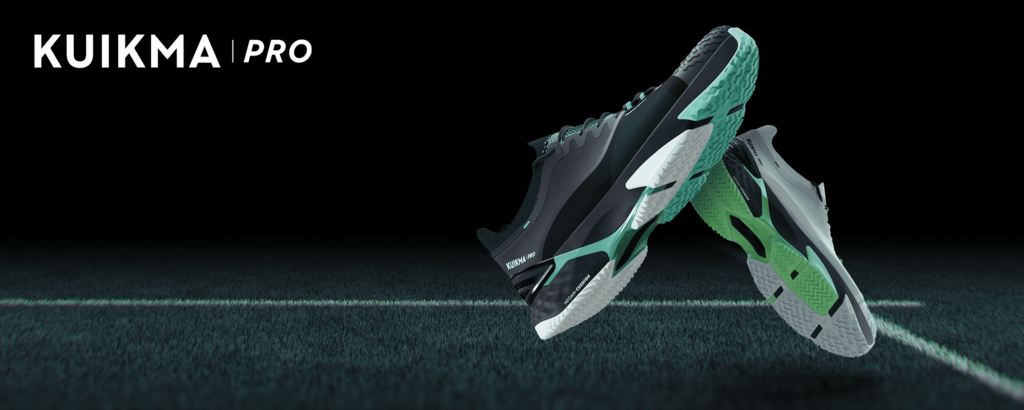 Padel Dual Grip 2
This outsole developed specifically for the different surfaces of Padel is an evolution of the concept Padel Dual Grip.
With its hybrid design, it offers optimal grip whatever the surface. It will respond to the player's most demanding movements. padel and will allow you to move quickly with confidence.
Pebax Shank
Le shank integrated into the shoe is specially designed to provide stability and responsiveness. Its design guarantees a secure hold for the foot, reducing the risk of twisting or unstable movements. Thanks to this plate, you benefit from a solid base for fast and dynamic movements, while enjoying a higher than normal energy return. It is the perfect combination of stability and responsiveness. Pebax® powered.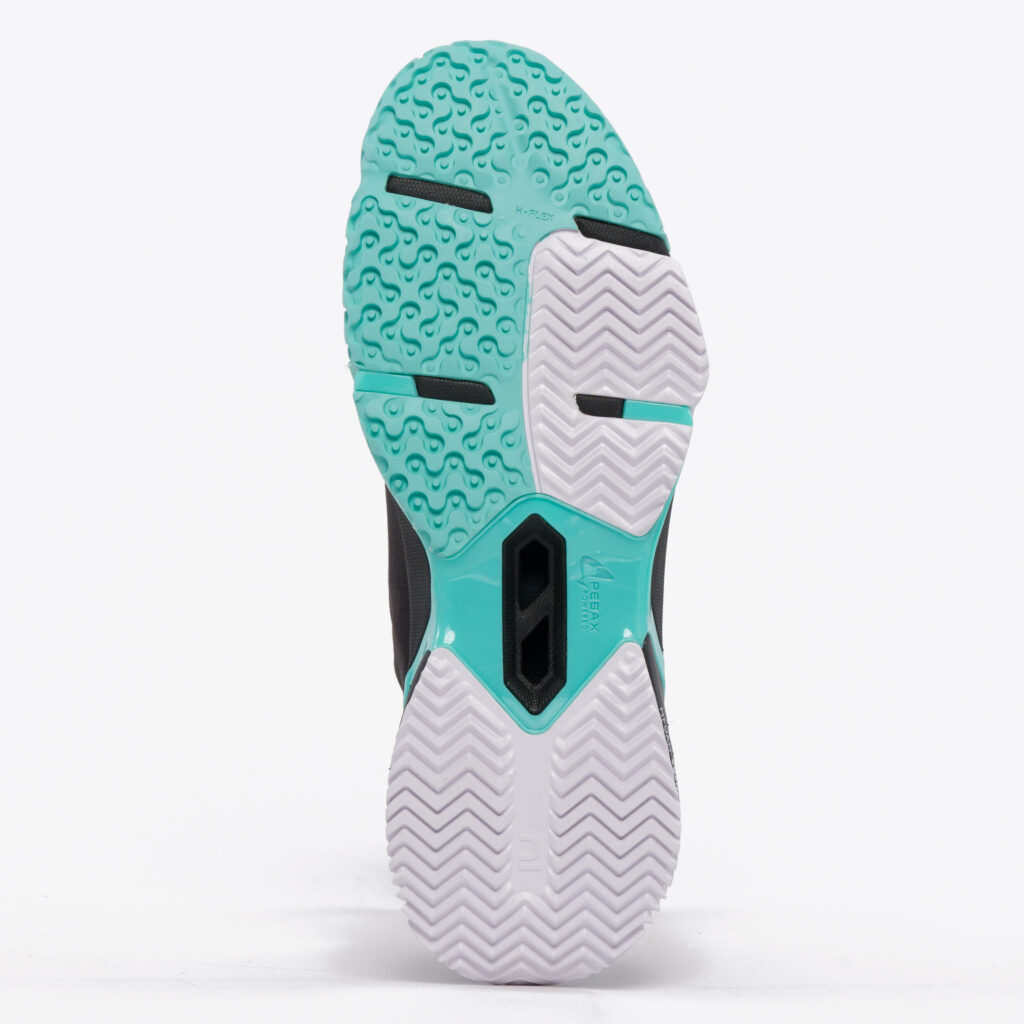 Forefoot Support
The "Forefoot Support" concept offers remarkable stability and lateral support. It guarantees optimal support of the forefoot during intense lateral movements. With this feature, you get increased stability and a feeling of security when changing direction quickly. The "Forefoot Support" offers the perfect balance between flexibility and support, allowing you to be agile while benefiting from a solid base for optimal performance.
H-Flex
The "H-Flex" concept in the sole of the shoes of padel offers exceptional flexibility thanks to its H-shaped flex zones at the metatarsals. This feature allows ease of flexing of the sole, promoting comfort and quick response during movement on the court. H-shaped flex zones are specifically designed to align with the foot's natural flex points.
Eco conception
Design teams work to develop actions that will reduce the environmental impact of a product. This reduction relates to the following indicators: climate change, air pollution, water pollution and resource depletion.
These eco-design actions have reduced the environmental impact of the Kuikma PS Pro shoe by 30%.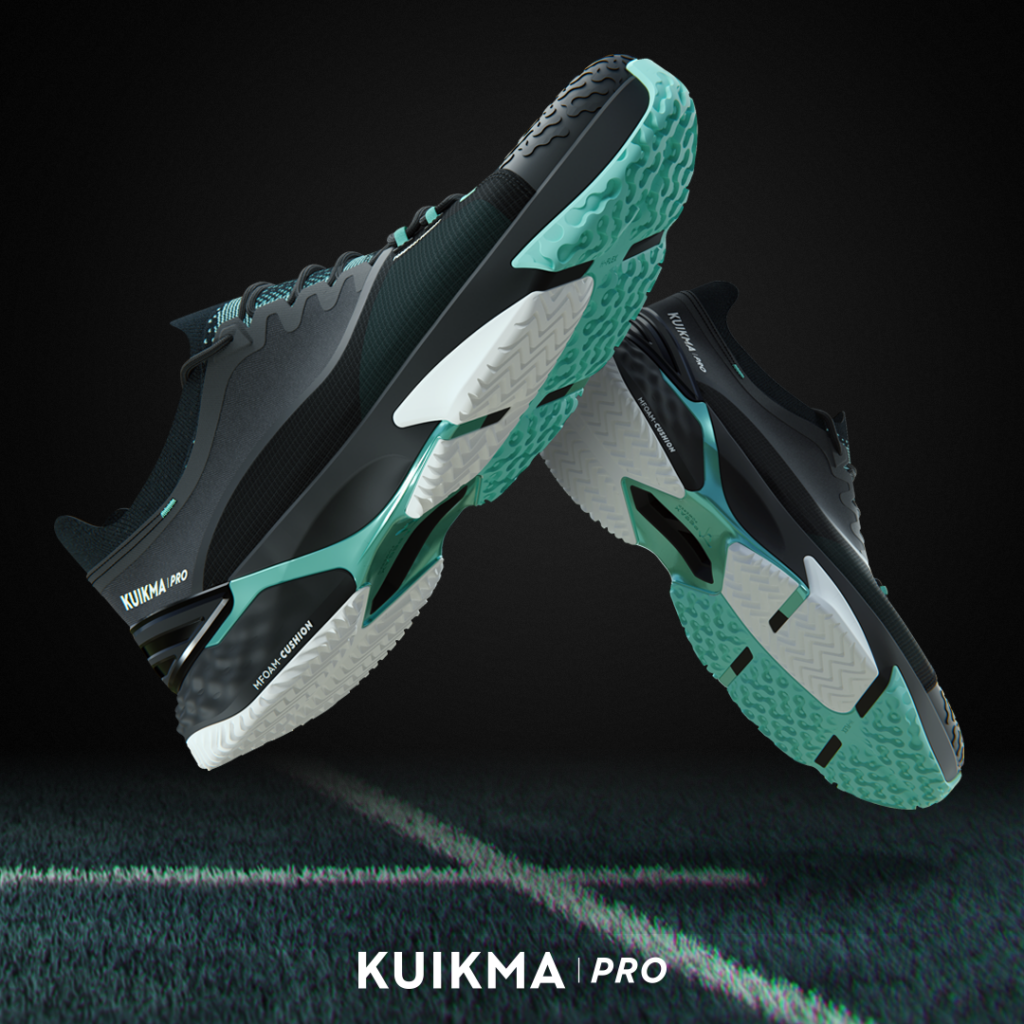 The new PS Pro is available in two colors, black/turquoise (from 39 to 47) and grey/green (from 36 to 47) at a price of 100€.
More Info HERE !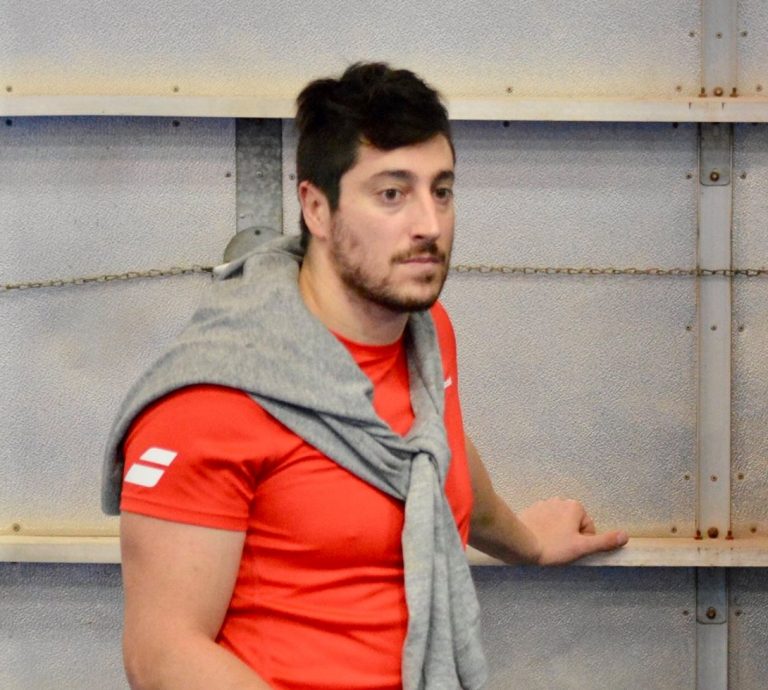 Xan is a fan of padel. But also rugby! And his posts are just as punchy. Physical trainer of several padel, he unearths atypical posts or deals with topical subjects. It also gives you some tips to develop your physique for the padel. Clearly, he imposes his offensive style as on the field of padel !