Emmanuel TECLES, Black Crown player, returns on his racket: the SKY.
The Black Crown SKY has a very nice design with a sieve of a flashy pink and black aesthetic. This racket quickly seduced me as soon as it was taken in hand.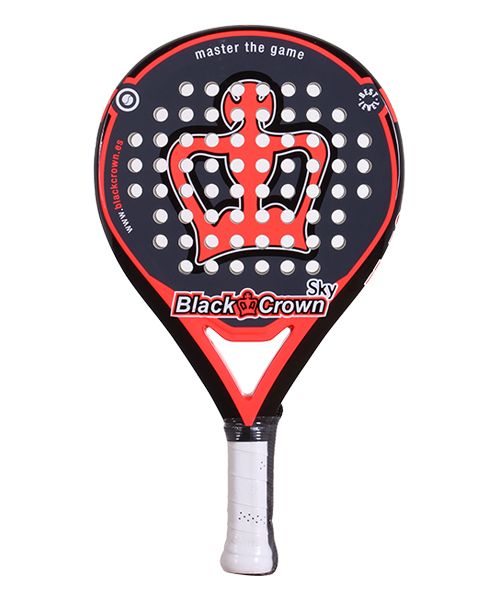 The weight distribution and consistency suggested a performance racket and comfortable. Its weight varies from 350 gr to 370 gr. This racket whose sieve is round surprises with its power while it is supposed to be mainly a racquet while in control.
I play for almost a year with the SKY, I adapted very quickly having the desired power sensations, which is its first feature, followed closely by the control. Indeed, the game of precision and dosage is really facilitated by this pala.
Having put together two elements in my game, it is true that this good grip and consistency also offer me a nice comfortable comfort. We feel "the potencia" at the end of the arm.
The high-end versatility of this racquet oriented on the power allows me to achieve my best in my practice. Vamos Balck Crown.

Franck Binisti discovers the padel at the Pyramid Club in 2009 in the Paris region. Since then padel is part of his life. You often see him touring France by going to cover the big French paddle events.