Large Format today on Laurent Imbert, one of the very first players of padel on French territory.
In all sports, there are legends. And we at padel, we have ours: Fernando Belasteguin, world number 1 for 16 consecutive years: RESPECT!
We fans of padel, we marvel at the repeated prowess of the stars of the padel global but Padel Magazine decided, on this one, to be a little more French than usual.
That's why we chose to do a Large Format on someone who could be, for many reasons over the past 30 years, a bit of our own "legend", or even our Wikipedia of padel !
"Fell in love with this sport"
Padel Magazine : Hello Laurent, first of all how are you?
Laurent Imbert: I am in very good shape after, like many of us, an almost obligatory passage through the Covid box and also this war in Ukraine which have made these two years very difficult and sometimes tragic for many people! But otherwise all is well.
PM: Can you tell us how and when you started the padel ?
LI: Ouch! It's going to hurt a little bit in terms of dates! I started in the early 90s in Toulouse somewhat by chance at the age of 16, because one of the very first courts had been built in a tennis club, in Blagnac. After a few hours of discovery and practice, I fell in love with this sport!
PM: For the fans of this sport, it was how the padel in those years?
LI: The equipment and the pitches were light years away from what they are today: pitch with painted block walls, 10 mm thick wooden rackets, the famous "pico" (return from 10 cm wall) between the fence and the wall, the whole court was 4 meters high and the biggest difference when I started was that we practiced the return and volley. It was the team that returned the serve that went up on the fly!
Suffice to say that we did not see many par 3s, par 4s and exits through the doors!
It was a padel with far fewer players and practitioners, with financial aspects very far from what is happening today, only publicized in local newspapers and in terms of the game, much less spectacular than nowadays but it also had its assets and its charm.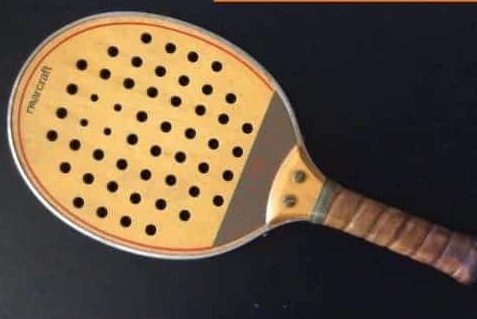 PM: How did you train and play with so few players and no coach?
LI: We practiced a lot of training in the right and left diagonals in singles. It is a very demanding and very physical workout. He learns to defend and attack from both sides. It also allowed me to be as comfortable to be able to play left and right and finally to be more complete. This is one of the practice modes that I recommend to all players, it is very instructive and complementary to more specific training.
We still managed to play but most of the time, we spent it in Spain and more precisely in Barcelona for tournaments and for several years in Marbella during the summer period. Marbella and Andalusia were "The Place To Be" in the padel European and even global.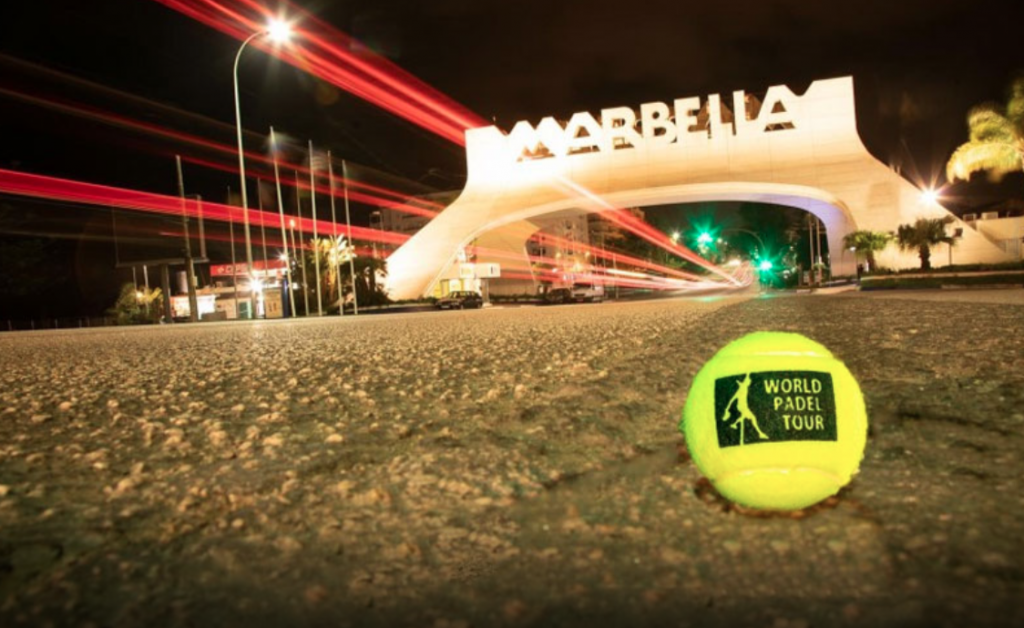 PM: Precisely, let's talk about Marbella in Andalusia which has always had an important place in the padel in Spain. Why and how did you get there?
LI: I have friends who have lived there for a long time (they own Tennis Brothers, a tennis club) and who have also played for the France team for several years. When I first came to Marbella they introduced me to all the great players and club owners. So, I helped in the clubs and in return, I had access to the facilities. This allowed me to train with the best players in the world for several years.
To tell you the truth, they were especially very nice to want to play with me … but I still had my little level to be able to have fun with them!
"I played with the greatest"
PM: Who are the best players you have played with?
LI: I played with the greatest: Hernan Auguste, Juan Martin Diaz, Willy Lahoz, Alberto Piñon, Pablo Semprun, Sebastian Nerone to name a few, and in particular Roby Gattiker and Alejandro Lasaigues who were the superstars in the years 1990 to 2000 .
The list is very long and I forget many of them (I hope they will forgive me if they read the article).
Fernando Belasteguin, I met him many times when he arrived from Argentina and I played against him during his debut in Spain (we won't talk about the results but what fun!)
One of my great encounters was also Gaby Reca, in 1996 if I remember correctly. A top player, a nice guy with a very good career, who transmits a lot to others and with whom I have kept in touch.
I even saw former Argentinian and Spanish internationals through the Senior World Championship in Las Vegas like Oscar Not, Carlos Almazan or Cecilia Bacigalupo… memories, memories!
PM: Precisely for all these years, there must be memories, anecdotes, right? And some more important than others?
LI: So there, we will have to write a book or a trilogy! But yes, all these years have been filled with memories, anecdotes and encounters, all different and experienced at different ages. For crisp anecdotes, I prefer to remain discreet …
When you arrive at the 1st World Championship of Padel in Madrid, that you are just 19 years old and that you shake hands with the King of Spain Juan Carlos, that you hear the anthems, that you play for your country, and even if it was still a confidential sport, these are moments and emotions that only sport can give you and which remain unforgettable.
For those who know tennis a few years ago, I played in Paraguay, in Asuncion, against Victor Pecci (former finalist at Roland-Garros against Bjorn Borg) in his club. Superstar in his country, live national television, full stands, it was both super exciting but also very terrifying for a 20-year-old kid. Those who have had the chance to play matches of padel in South America know the warm atmosphere in the stands …
There would be so many things to tell but we are not going to do my biography, it is not sure that everyone is passionate about it!
A French flag in the middle of the Argentinian and Spanish flags
PM: And on a sporting level, your best memories or results?
LI: There is of course the 1er World History Championship padel in 1992 in Madrid and I was there!
The World Championship in Toulouse, in my city, in 2000.
There was the creation of My Padel Tour with my friend Alexis Salles and suddenly, I take the opportunity to say hello to him because he too is one of my very nice encounters thanks to the padel.
If we talk about the result itself, my biggest memory was the 3rd place at the world championships in 2012 with the women's team. This is the first and only time a French team has won a bronze medal at a team world championship.
When you look at the padel on Wikipedia and you see this French flag in the middle of all these Argentinian and Spanish flags for almost all of them, it's moving and it makes you proud to say that you've done it!
So, I only have one thing to say: BRAVO GIRLS!
PM: Tell us about your last experience in September 2021?
LI: First of all, we must thank the French Tennis Federation and all the people who worked to make this trip a reality and in very good conditions.
We left for the World Championships in September 2021 in Mexico with the junior girls and boys. I will also take advantage of this interview to thank them all for their sporting and personal investment during these ten days. It was a great personal encounter for me and it also allowed me to have a different vision of padel.
Whether in training, preparation for matches, listening, curiosity and the amazed gaze of these young people to be able to participate in this competition, it was super refreshing.
I hope they will say the same about me...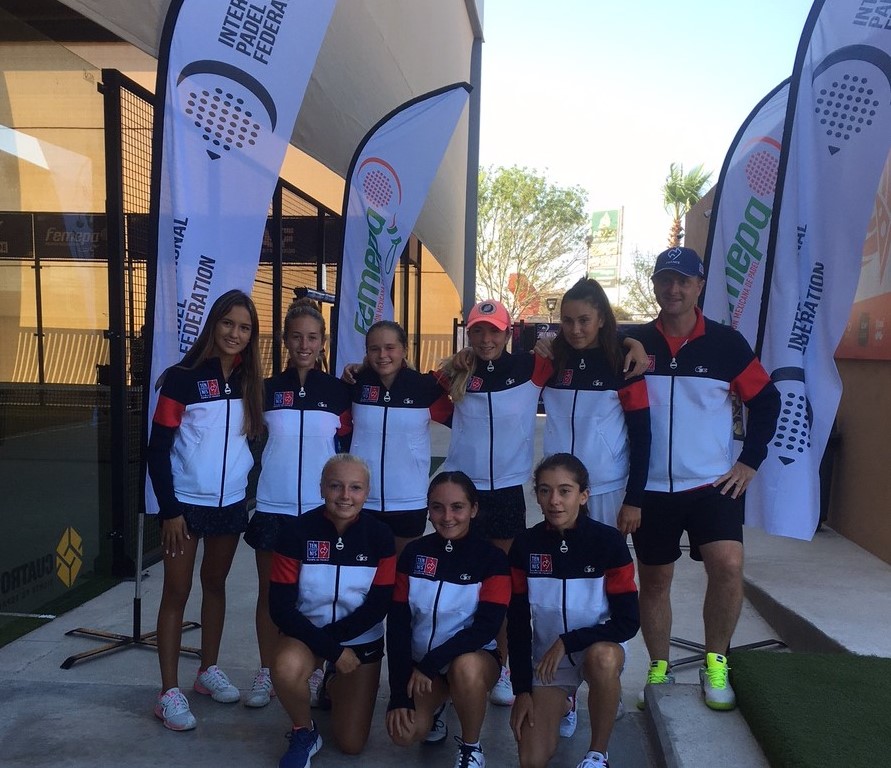 "Support and accompany, each in our own way, the FFT institution"
PM: This answer allows me to make the connection with the following question. You suspected that we would talk at some point, in this interview, about the French Tennis Federation. For several years, people have been talking a lot about good and bad. What's your opinion ?
LI: My opinion is very clear and does not suffer from any ambiguity. Nothing is perfect in this world but since the FFT took over the padel, whatever people say, it has advanced much faster in a few years than since its appearance in France.
I claim absolutely nothing but it has been 30 years that I have seen the evolution of padel in the world and in France. It seems to me that I am one of the people who know this sport "a little bit" and therefore it makes me smile when I see, when I read or when I regularly hear people who criticize or speak badly of the FFT.
There are also those who have criticized this institution which is the French Tennis Federation and who today are very happy to work with or to take advantage of its financial power and its skills to hold World Championships or 'Europe in good conditions or other events related to the padel.
To end your question, many things have been put in place: aid to clubs, the TFP (Professional title), the creation of the French Championships (junior and senior), the FFT Padel Tour, internships and international competitions, youth development, etc.
We are not going to name and develop all the actions put in place but that did not exist before so, for me, we must support and accompany, each in our own way, the FFT institution.
PM: 30 years of padel filled with human and sporting adventures, anecdotes! You imagined one day writing a book about your life in the padel ?
LI: It has already crossed my mind "slightly" especially when joking with friends and some players who know me well, but I'm neither a writer nor a journalist so... And then I'm not done with the game yet. padel, he will have to support me for a few more years. But why not ?
PM: You have known almost everything in the padel, you have met incredible people during all these years… What more can we wish you in the years to come?
LI: I will try to be more present in the padel in the years to come because my professional schedule will allow it. I have cravings today. Desires to give back to this sport what it has given me and procured in terms of pleasure and passion.
I want to pass on everything I discovered, what I learned and what I experienced through this sport during all these years. It's that passion and love for the sport that I want people to feel, because it's so amazing…
PM: How do you imagine yourself doing it?
LI: I have quite a few desires, but they also need to be shared: it could be as a consultant for the various broadcasters such as beIN Sports or Canal+, through the selections of young people with the FFT and also as than a coach.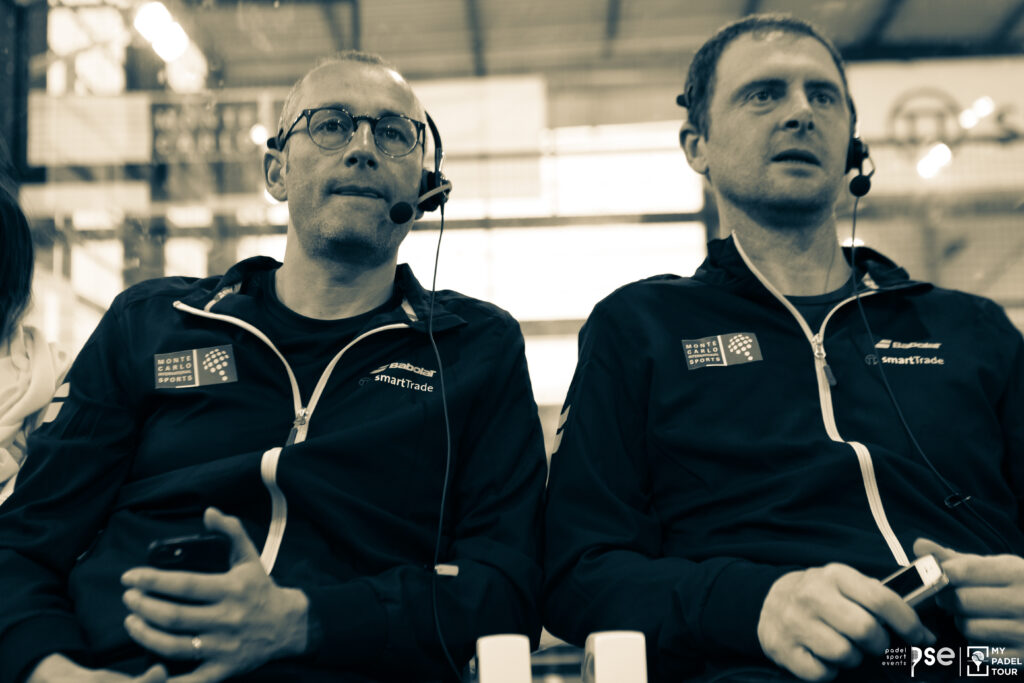 I think about it a lot at the moment and what is certain is that there is a lot of desire on my part.
And why not a "Large Format" section once a month in Padel Mag?!
PM: Laurent, thank you very much for this excellent time spent together for Padel Magazine. A last word before leaving?
LI: It's always a pleasure to share and talk about padel between enthusiasts! And as a French humorist said: as long as it lasts!

Franck Binisti discovers the padel at the Club des Pyramides in 2009 in the Paris region. Since padel is part of his life. You often see him touring France going to cover the major events of padel French.