While the Mondial de Padel 2020 which was held in Qatar ended a few days ago, let's go back briefly to our meeting with Marcela Ferrari, captain of the Italian team and coach of padel in Spain.
Padel Magazine had already had the chance to talk to the very friendly Italian during the European Championships in Rome.
This year it is between two matches and under the beautiful sun of Doha, that Lorenzo Lecci Lopez and the young woman were able to take the time to discuss the competition, and this historic 3rd place for our transalpine neighbors.
History
"For us it is historic because it is the first time that we have obtained this ranking in the female category. The girls' level of play was very high during the 3 meetings.
We know that at home you have Alix Collombon and Léa Godallier which mark the spirits in a united team which gives up nothing on the ground. However my players had an amazing game and they gave everything on the track. "
A life dedicated to padel
"For those who do not know me, I am a coach of padel. I come from tennis but I quickly fell in love with this track.
So I started playing as quickly as possible. From there I created an event company related to this sport and over a meeting I joined the technical team of Fernando Belasteguin for 8 years and Pablo Lima for 3 years.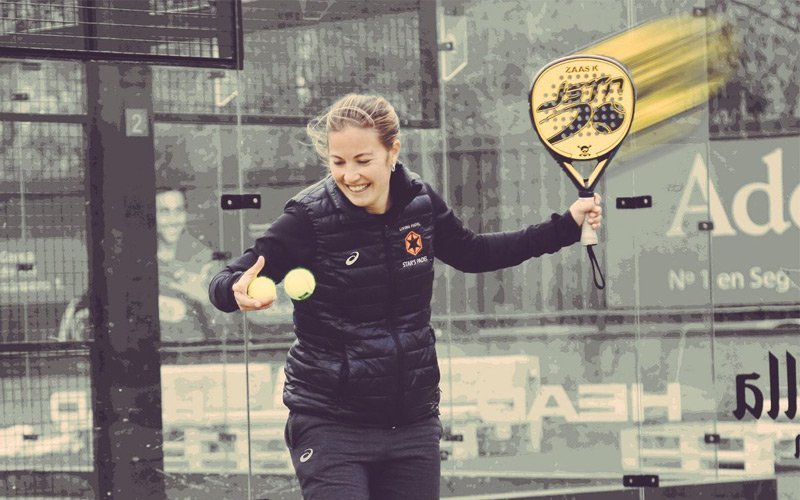 I also had the chance to work with two very good French players that I adore who are Johan Bergeron and Max Moreau.
I have a school of padel in Barcelona, ​​right next to Camp Nou and I have this very great chance to accompany the Italian women's selection of padel since 2018 ″.
A higher level of play
"4 years ago, when we were in Paraguay, we could feel that some selections had just entered the world of padel because the level of play was lower.
Today this is no longer the case. In each selection there are players who play international tournaments and who train seriously ".
"We have met teams like Belgium or the Netherlands, so much the better for us, because we managed to win our matches but we could just as easily have lost because the level of play continues to increase in them too."
"Against Brazil it was incredible, we had in mind to qualify and the players were full of motivation.
We won the match in the 3rd set of the last match with competitors injured in the legs.
It is true that Brazil very often arrives in 3rd position and that is why it was a very big victory for us. "
A future in the national team
"I love being in the national team, accompanying the players during these major competitions. I have a great time with them so yes I would like to be able to continue to train them and that they continue to trust me.
After that you never know, sometimes the work of a coach may not work but I hope that the adventure will continue and that we will be at the next World ".
Find the interview in its entirety just below:
Other interviews can be found on the page Youtube of Padel Magazine.

Team Padel Magazine tries to offer you since 2013 the best of padel, but also surveys, analyzes to try to understand the world of padel. From the game to the politics of our sport, Padel Magazine is at your service.