After beginning its expansion in the south and in Paris, the padel is becoming more and more present in the rest of France. The proof with the Bas-Rhin department which has a good number of clubs and tracks. Discover without further delay the different clubs in Strasbourg and its surroundings.
Soccer Live
Foot Live is a sports complex located in Schweighouse-sur-Moder in the Sablière commercial area. The center has 3 football pitches, 2 football pitches padel and 2 indoor badminton courts.
The complex thus hosts football clubs, padel and badminton in the city, but also associations, cultural and social centers, extracurriculars, schools and companies for seminars! Whatever happens you are always sure to have a good time at Foot Live.
Contact information:
17 rue de La Sabliere, 67590 Schweighouse-Sur-Moder
+ 03 90 55 37 78
Soccer Live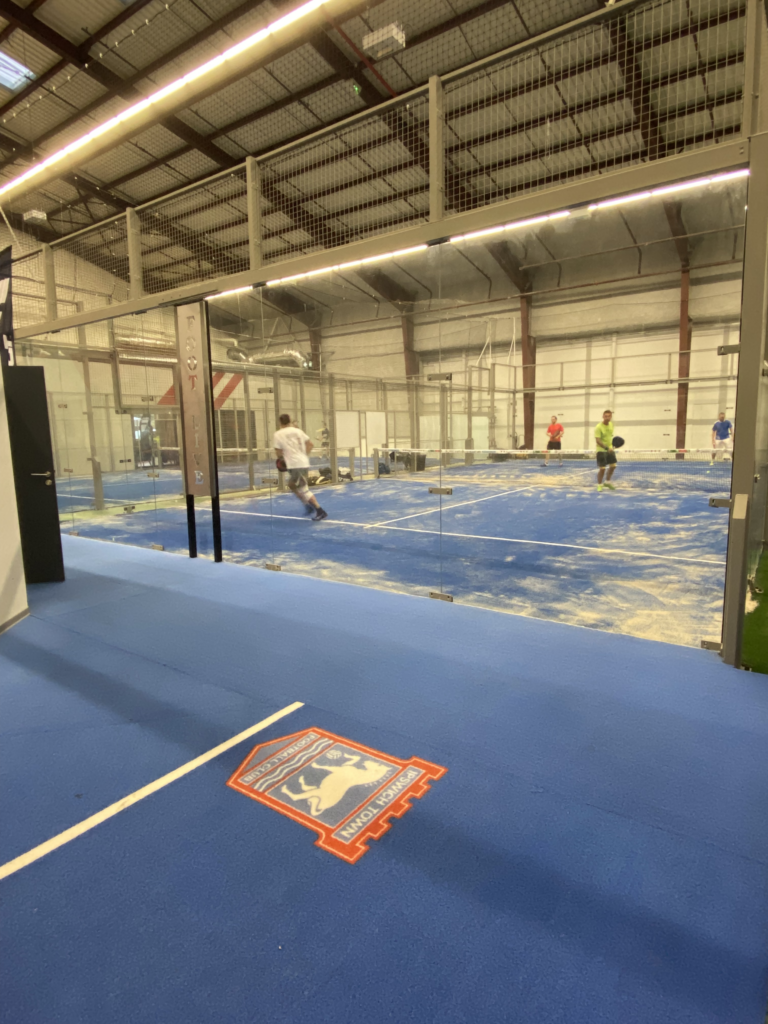 Tennis Padel Soufflenheim Club
Tennis Padel Club Soufflenheim embarks on the adventure of padel. The structure offers two outdoor tennis courts and one covered, two tracks of padel, a club house with restaurant facilities, and even a petanque court. All the ingredients are there to have a great time with friends.
Contact information:
1 rue Koenigsbruck, 67620 Soufflenheim
+03 (88) 86 79 08 06 19 / +14 (60) 39 XNUMX XNUMX XNUMX XNUMX
Tennis Padel Soufflenheim Club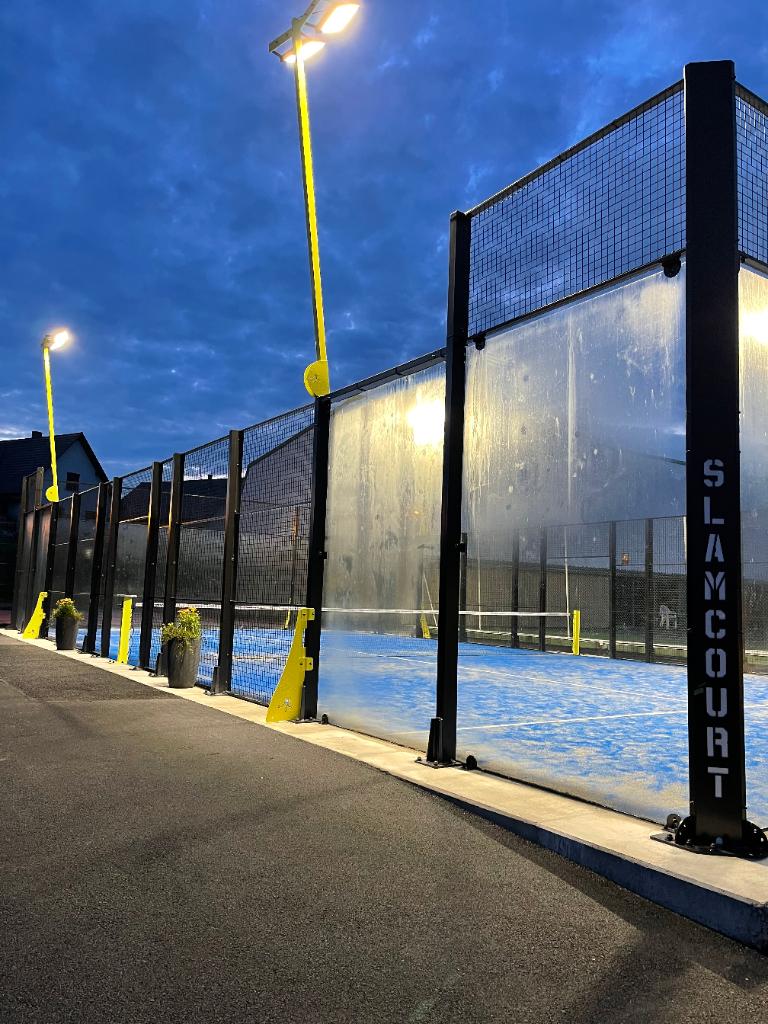 Padel Reichstett Club
Le Padel / Tennis Club Reichstett offers six outdoor and two indoor tennis courts. It also has two tracks of padel outdoor area and a warm club house that will delight aficionados of the third half!
Contact information:
Rue de Picardie, 67116 Reichstett
+ 03 88 20 34 76
Padel Reichstett Club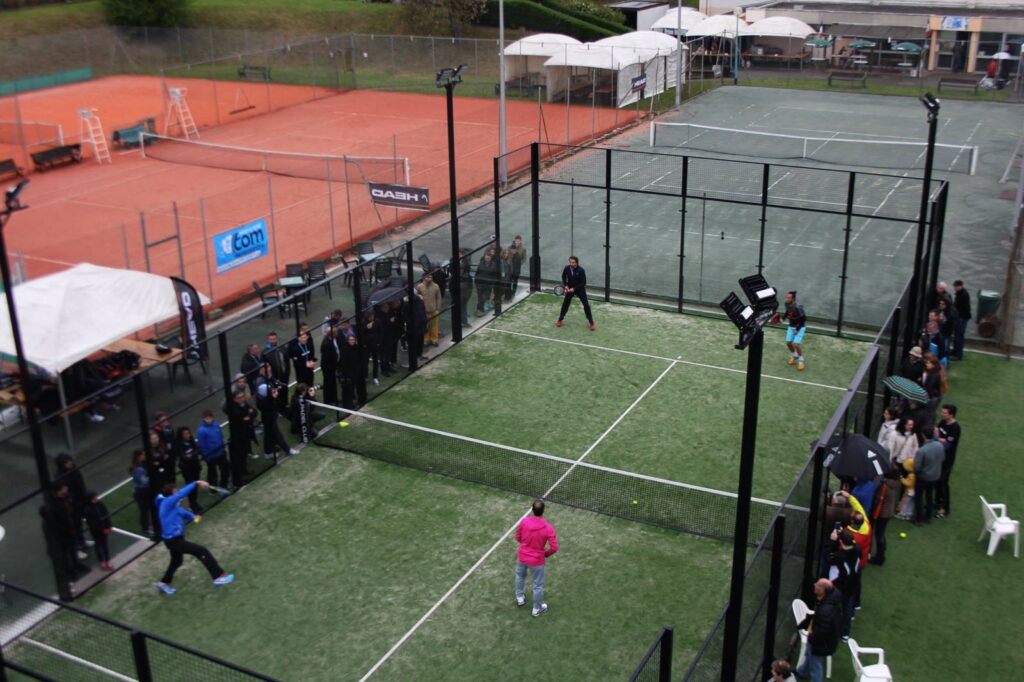 Padel & Foot Strasbourg
Le Padel & Foot Strasbourg offers 5-a-side football with two pitches, but also three football tracks. padel with a beautiful height of more than 9 meters. Players fond of lobs will enjoy these 20×10. This club thus becomes the second center to offer football pitches. padel indoors in Alsace. It enjoys a beautiful location, easy to access and well placed to satisfy local demand.
Contact information:
11 avenue de l'Energie, 67800 Bischheim
+ 03 88 16 10 10
Padel & Foot Strasbourg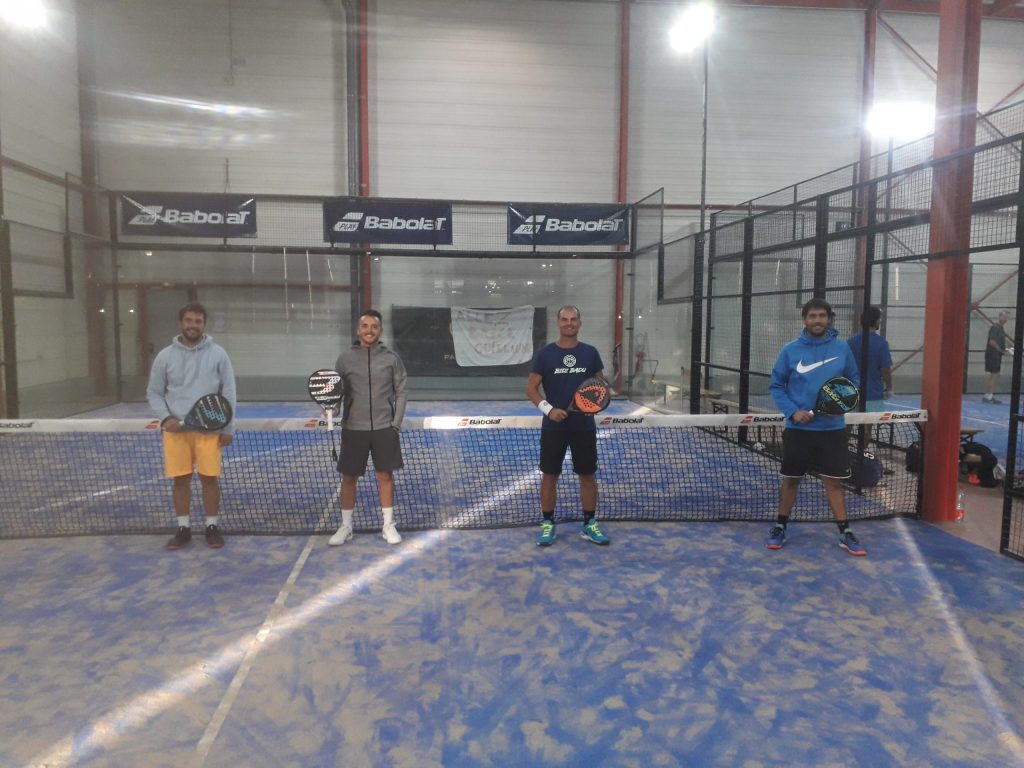 Tennis Club Strasbourg
After squash and tennis, the Tennis Club of Strasbourg has also decided to offer two tennis courts. padel. The TCS is the biggest club in Alsace. It is therefore a stronghold of sport with these two tracks padel outdoor.
Contact information:
20 rue Pierre de Coubertain, 67000 Strasbourg
+ 03 88 35 29 23
Tennis Club Strasbourg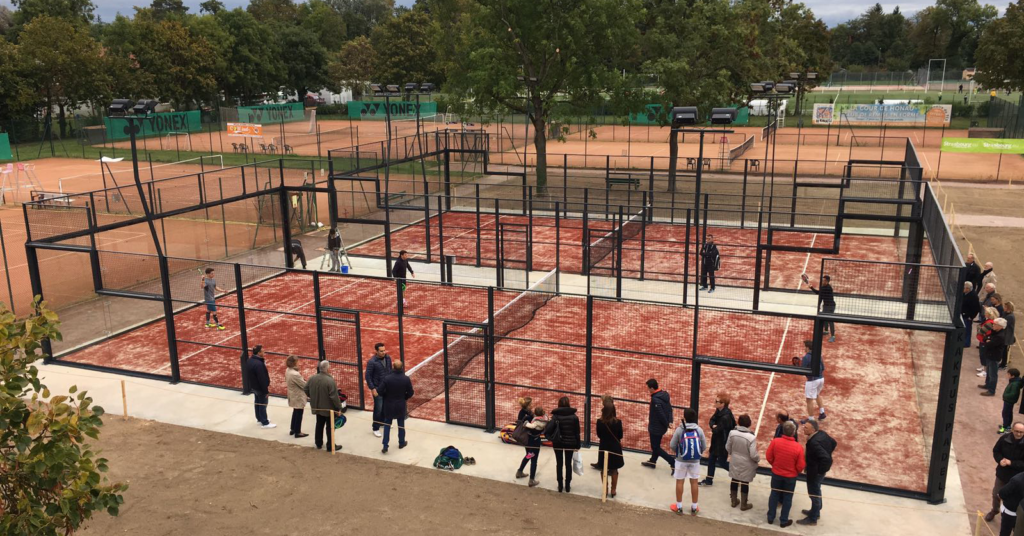 4Padel Strasbourg
the 4Padel Strasbourg offers five tracks of padel indoor and two outdoor. There are also 4 five-a-side football pitches and a friendly restaurant area. The famous franchise hits hard in the region by offering a new infrastructure with new generation land.
Contact information:
8 rue Emile Mathis, 67201 Eckbolsheim
+ 03 88 30 17 60
4Padel Strasbourg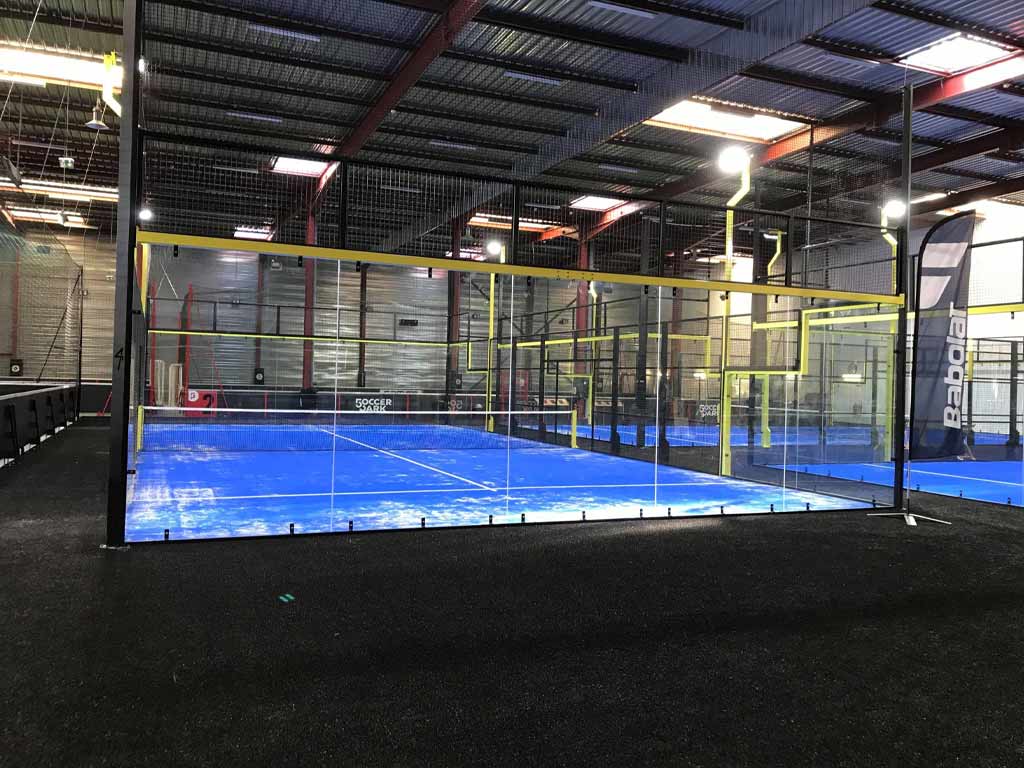 AS d'Électricité de Strasbourg - Tennis & Padel
In a friendly and pleasant environment, this sports complex located in Strasbourg offers a padel since September 2019. The club is also equipped with six tennis courts.
Contact information:
Chemin de la Holtzmatt, 67200 Strasbourg
+03 (88) 30 43 70 06 81 / +84 (80) 58 XNUMX XNUMX XNUMX XNUMX
AS d'Électricité de Strasbourg - Tennis & Padel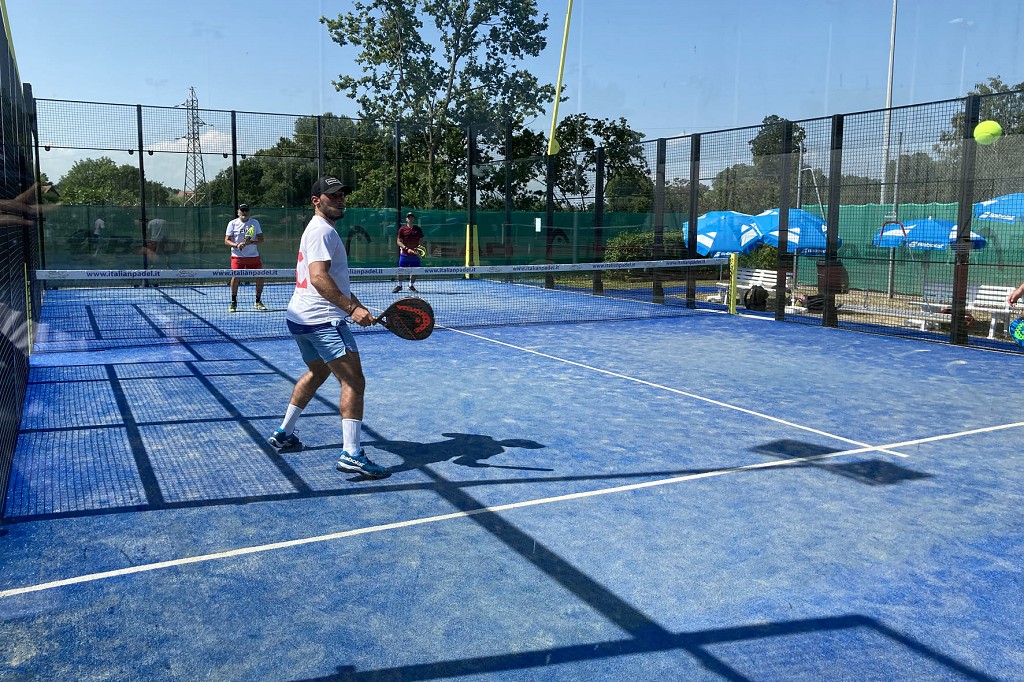 A club is missing? You want to see yours on Padel Magazine ? contact@padelmagazine.fr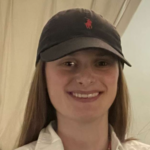 Initially attracted by tennis, I want to take an interest in padel to discover the different hidden sides of this sport. This is why I decided to join the team of Padel Magazine. See you soon on the grounds!