When the padel joins the cause against breast cancer.
A P1000 from October 6 to 8, 2023
Pad'elle Rose will organize its first women's P1000 with a prize money of €2000 and €3000 in prizes for the players. The event will be held from October 6 to 8 at the Pointe des Galets Sports Union (USPG), on Reunion Island.
A participation record was broken at the regional and national level since 69 pairs are currently registered, or 138 participants. Marie Boura and Céline Authenac (editor's note. 20th and 51st national) will travel for the event.

The club organizes activities every day of the week, in addition to the tournament, to introduce people to the padel to all. Activities for children are also planned.
The final phases will take place on Sunday from 10:00 a.m. with the final scheduled for 15:30 p.m., which will be followed by the prize giving and a drink.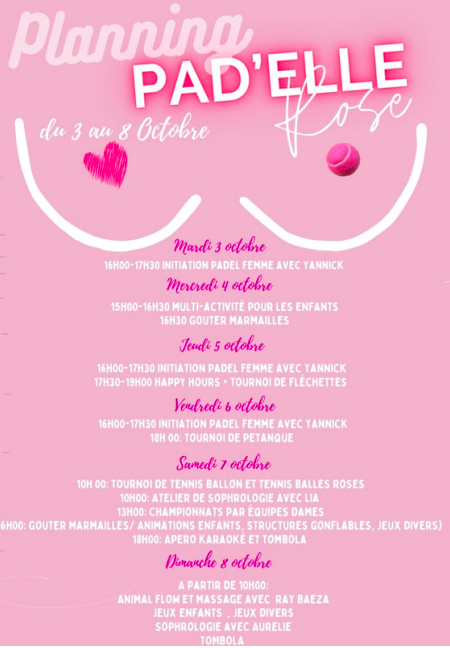 Don't hesitate to follow the programming and the results live!
A collective initiative
Pad'elle rose was born at the initiative of three women, Nathalie, Frédérique and Emmanuelle, who had the idea of ​​organizing a tournament of padel. Then, Frédéric Peria-Simbin, referee, had the idea of ​​highlighting the padel women around the cause of the fight against breast cancer. The goal is to reach as many women as possible and to have positive feedback from the French Tennis Federation which, despite a busy schedule, exceptionally authorized this tournament.
These four people were able to bring together a team of volunteers and also obtained the support of the league, the town hall, the club as well as a multitude of partners who wanted to help the cause.

The objective of the event is simple: to combine padel women in the cause against breast cancer. In fact, part of the funds will be donated to the league against breast cancer.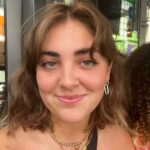 Became a fan of padel, I intend to keep you up to date with all the news padel ! See you soon on the slopes!