We interviewed Robin Haziza, the coach of the French women's team of padel. He comes back on his choices just under two months before the European Championships padel.
"Nothing replaces competition!"
Padel Magazine : Robin, what is the state of mind before this selection course?
Robin Haziza: "We all know it, we have had an extremely difficult and poor year in terms of competition.
Only the players with the international project have a busy tournament schedule, for the others living in France it is much more complicated. They train, we talk to each other on a regular basis, I motivate them as best I can but despite everything nothing can replace competition ...
And speaking of competition, there is one to prepare and it is important to us: it is this European Championship in Marbella which promises to be of a very high level with all the best European nations present!
This internship is therefore the first step which will lead us to the European Championship. We have deliberately wanted to put the players in "competition" mode like what we will experience in Marbella.
The idea is over a short period of time to offer the players a lot of matches in order to be able to assess the strengths involved, the physical and technical states of each and to have a very precise idea at the end of the weekend of the group which will leave for Marbella. "
Three leaders in the French women's team
Padel Magazine : How did you validate your choices? What are the pillars of Team France for girls?
Robin Haziza: "
First of all, there is a real base for the 2019 European Championships, where all the girls since have continued to play, train and perform.
So we find Alix Collombon, Jessica Ginier, Léa Godallier, Melissa Martin, Amelie Feaugas, Charlotte Soubrié et Marianne Vandaele.
Then I wished to see again Mai Vo who was not spared by injuries but having regular contact with her I know that she trains a lot and that she is in full possession of her means. She is a player who has a lot of qualities and who is lucky to be able to train with Amélie in Bordeaux.
Then I called on a new generation of players:
Fiona Ligi who tried the adventure in Spain, who trains in Perpignan and who has been performing for a few seasons already
Elodie Invernon that I have been following for a while, who is involved, who has achieved very good results
Wendy Barsotti who shows a lot of desire, who has a real project padel and which, as we have seen recently, has achieved excellent results
Charlotte villeminot, who also trains, invests. She is left-handed, it's a profile that we don't have and which can be very interesting
So we have a great group, motivated and ambitious girls, all of them want to wear the France tracksuit, healthy competition that will allow everyone to increase their level of play and by extension the level of the team.
Alix, Jess and Léa are our 3 leaders, exemplary in the field and in the frame of mind I want them to get all the girls on board. We will do tests, combinations, to find the best possible combinations but also a healthy group life with a common goal and with these 3 there, the desire to win is omnipresent!"
Ambition for the European Championships!
Padel Magazine : What are the results targets for the next European Championships?

Robin Haziza: "A priori the best nations will be present, we won in 2019 without Spain and Portugal. We all know the winner, it's up to us to be on the podium… Three or four other nations can claim it, it will be a nice fight but we'll be ready! "
Padel Magazine : How do you plan to marry the players at the pair level?
Robin Haziza: "As I said the camp will be match-oriented, the girls will play with their usual partner but new combinations will be offered.
There are some unknowns about the form of the players, changing partners and opponents will allow me to see different options.
A lot of players are able to play on both sides, it will be necessary in a short time to find the best affinities. "
"To have the best possible team"
Padel Magazine : Can you tell us a few words about the non-selection of Laura Clergue?

Robin Haziza: "This is absolutely not a 'non-selection' of Laura. I would obviously have liked her to be with us, I have known her for years, an excellent player, experience of the pro circuit and numerous selections for the French team where she has always played well. It meets all the conditions to be in the France team. She decided otherwise, we have talked a lot in recent months, she has her own reasons that I respect.
The captain that I am is disappointed but these are his choices, and I must respect them. It is up to the other girls to seize the opportunity and to perform well. "
Padel Magazine : Léa Godallier was used to sharing the track with Laura in France, with whom will she play from now on?

Robin Haziza: "It is a decision and a choice which belongs to him, I am not a source of proposals but simple advice if necessary. The players know very well that my phone is always on to discuss and give my opinion, however the choice is always that of the player. "
Padel Magazine : Léa and Alix are our two best players at the international level, what would you think of associating them? Let's say Léa on the left and Alix on the right?
"I think they're two great players, able to play in different setups. It is one but there are others and it is for this reason that this internship will hopefully be rich in lessons to have the best possible team! "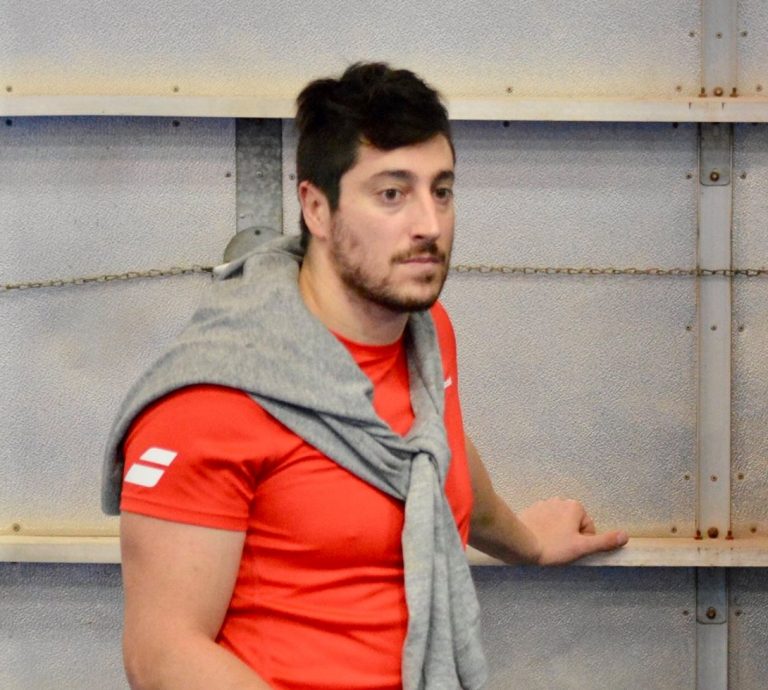 Xan is a fan of padel. But also rugby! And his posts are just as punchy. Physical trainer of several padel, he unearths atypical posts or deals with topical subjects. It also gives you some tips to develop your physique for the padel. Clearly, he imposes his offensive style as on the field of padel !