Jérémy Scatena is launched towards new objectives. After an irregular 2021 season, Scat seems to be revived on the international scene with Adri Mercadal –and in particular its title in Doha-, and national with Adrien Maigret.
The new Scat
Padel Magazine : Jérémy Scatena, in 2022: a new adventure, a new game, a
new partner? And results!
Jérémy Scatena: A new adventure for sure, especially with the launch of Premier Padel, FIP tournaments and the APT. The year is going to be busy. Yes I'm going to play with Adrian Mercadal, I think it's an association that will last. He has the qualities I look for in a partner. In addition to our first results, in particular our victory at the Doha Star Fip allow us to relaunch ourselves in terms of points and classification.
Padel Magazine : What has changed between the Scatena before 2021 and today? In the behavior, the game? What has evolved the most?
Jérémy Scatena: First of all, by changing circuits, I had to improve my game, in particular by defending more, and by being patient a little more at the smash, because we had very few fast conditions on the APT in 2021. I think that my behavior has changed a little bit, I'm calmer, more poised, but I don't know if I'll continue on this path. I need to be myself and sometimes it goes through a little 'ignition'!! I think I've made progress on my weak points, especially defense and short game, it's sure that when you play with a player like Adrien Maigret it doesn't necessarily show (Laughs).
"Apart from the raised shorts, Thomas Leygue…"
Padel Magazine : We saw on certain comments during your association with Adrien Maigret that some did not believe in the long term? What do you think ?
Jérémy Scatena: I don't know how long it will last but it's obvious that I'm involved on the international circuit, and Adrien on the French circuit. As for the behavior, I think on the contrary that things are going well, these grumbles after a fault do not bother me, and my air pockets, especially at the last P2000, Adri managed them well. What can be difficult for us to manage is our difference in level of play from one game or set to another.
Padel Magazine : Benjamin Tison recently announced: Thomas Leygue future French number one, what do you think ?
Jérémy Scatena: I'm so aware that I send him nine messages a week to play a FIP or two with me! (laughs). More seriously, I didn't think that Thomas was going to progress so quickly, it's impressive what he does! Frankly apart from the raised shorts which I do not approve of at all, I think that he will become a great player of padel ! Benjamin may have a world ranking rival soon.
The WPT fared very badly"
Padel Magazine : We are going to come back to the personal level, first of all the international circuits. You will try to do everything Premier Padel and APT?
Jérémy Scatena: I will do all the FIPs and Padel First in priority, and the APT.
Padel Magazine : We know that you had a complicated relationship with the WPT, which simply removed you from its ranking. What is your opinion on what is currently happening? Do you think the WPT will manage to survive beyond 2023?
Jérémy Scatena: The WPT fared very badly with all of the players. What happens today is an expectation of players to be able to play for another circuit than the WPT. Yes Premier Padel had not happened, another circuit would have been mounted.
Padel Magazine : We see the very active FFT on the part padel. For you what are the positive points and
the elements that remain to be worked on?
Jérémy Scatena: Yes indeed the FFT pushes the padel and she managed to set up an event this year, at Roland-Garros, which for me will bring in the padel in another dimension. Honestly, I don't realize that I'm going to play Roland-Garros in July!
There are also quite a few FIPs, including two Gold FIPs in France, which is also an axis of development. I also wanted to highlight the great event that was carried out through Yann Auradou and the FFT to share a moment padel with the best players in the region between the semi-final and the final of the P2000. All the players participated with motivation, it's fabulous for us to share our passion with the youngest. The points to be improved are mainly on the French circuit, that's why we created the association of players of padel French to be able to get involved, to be able to propose areas for improvement and not just criticize.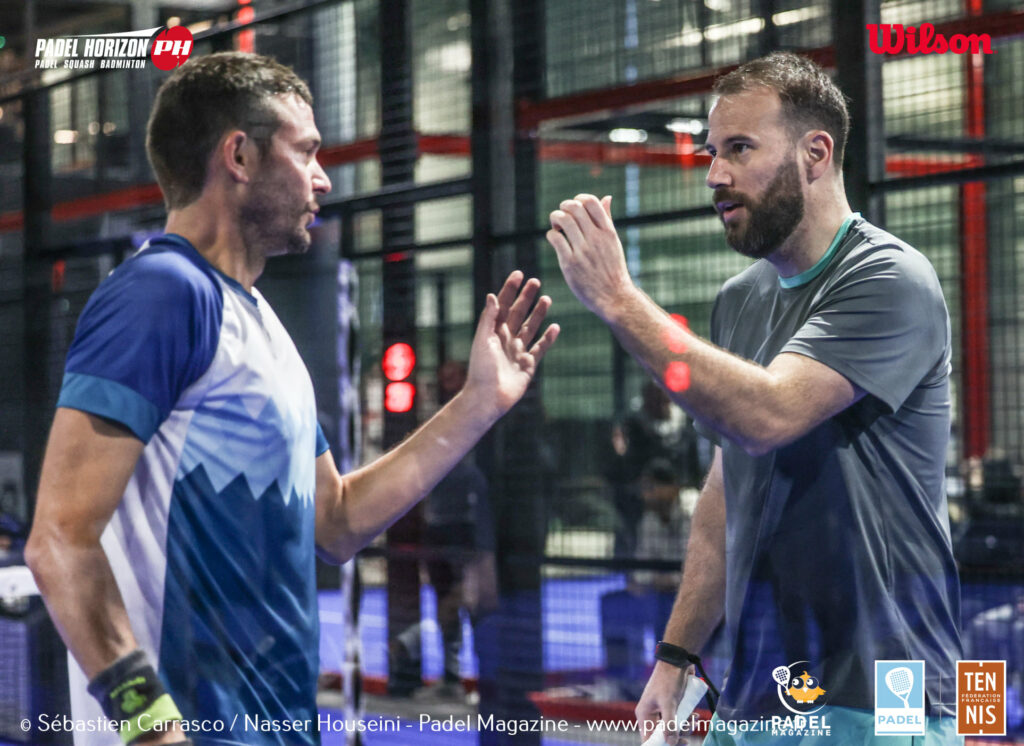 Top 100 goal
Padel Magazine : Let's talk about the players' association padel. Originally this association was created to represent the few professional players of padel French. However, some are surprised to see this association finally want to represent all the competitors or at least a good part of them. Aren't we trying to go too fast?
Jérémy Scatena: This association aims to improve the conditions of the players of padel French in French tournaments. We want to work in collaboration with the FFT to bring up all the problems encountered by players in tournaments. We will use a form of survey in order to bring up the requests shared by the greatest number of players. We also hope to be able to organize an annual event, a padel amateur and leisure but there I advance, a little it is not yet topical.
Padel Magazine : Finally, Jérémy Scatena in 2022 and for the years to come: what are your objectives?
Jérémy Scatena: My objective is super clear, I want to be part of the 100 best players in the world again and to be number 2 in France. I'm not going to give myself a deadline but without lying, from 2022 it would be beautiful!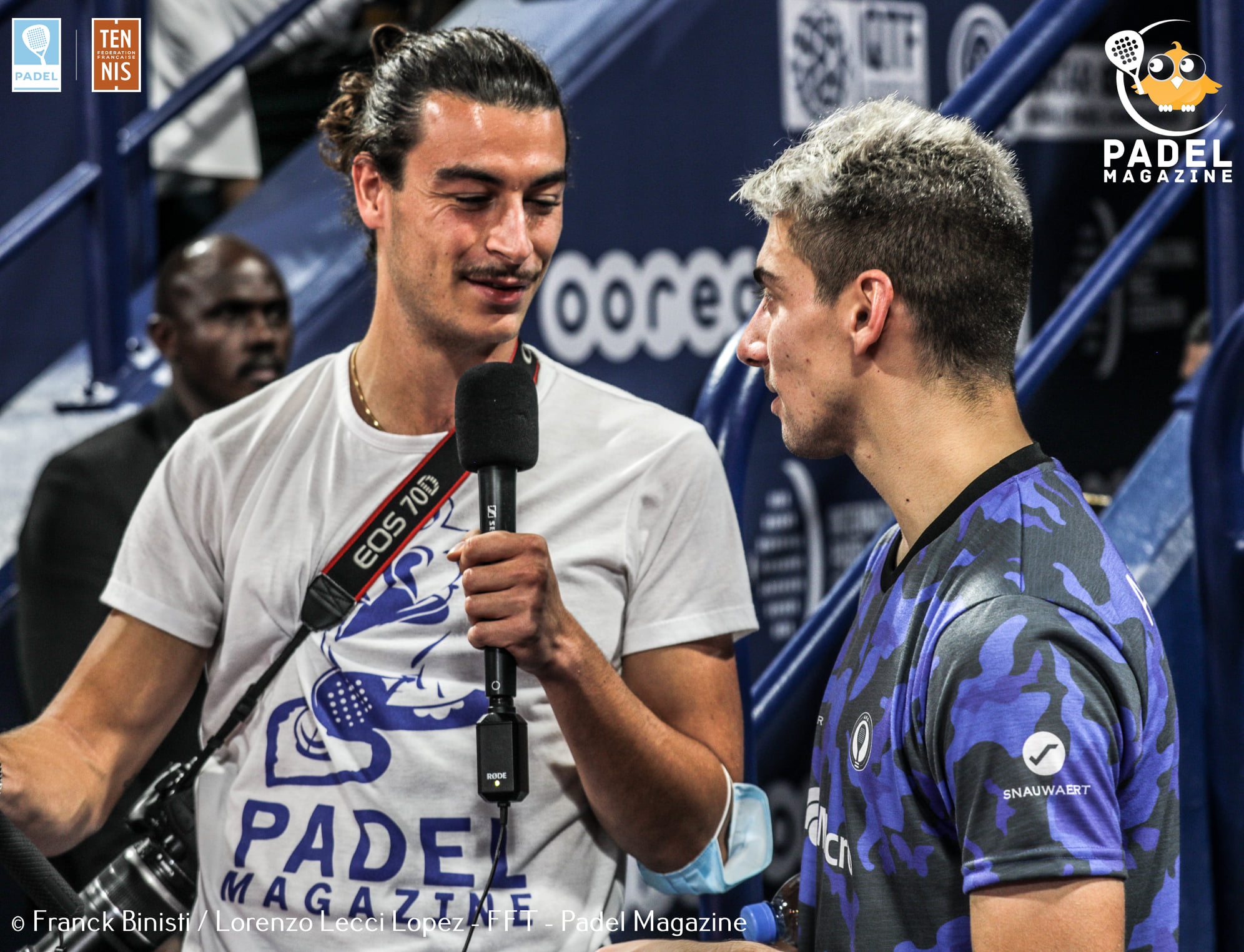 From his names, we can guess his Spanish and Italian origins. Lorenzo is a multilingual passionate about sports: journalism by vocation and events by worship are his two legs. He is the international gentleman of Padel Magazine. You will often see it on the various international competitions, but also on the major French events. @eyeofpadel on Instagram to see his best photos of padel !