Mathieu Squarta from Padel Riviera Mougins and Fabien Veber from Padel Horizon are the guests of the Podcast PADEL TALKS n ° 3 animated by Michael Kuzaj and Alex Cortey, the founders of the eco-responsible padel clothing & accessories brand Twenty by Ten.
Mathieu and Fabien are both passionate padel teachers, Bullpadel ambassadors, and two good players (French No 49 for Mathieu and Fabien is around 100th place in France). They share with us their opinion, without tongue in cheek, on: the controversial management of padel by the FFT, the transition from tennis to padel in clubs, their favorite pro players and many other crisp anecdotes.
Listen to the entire podcast: https://twentybyten.com/padel-talks-podcast-3/ as well as on Apple Podcasts, Google Podcasts and Spotify.
RELIVE A SECOND TIME

AC: Mathieu, you told us off that in tennis you no longer progressed while in padel, despite the years you continued to progress. Is this still the case?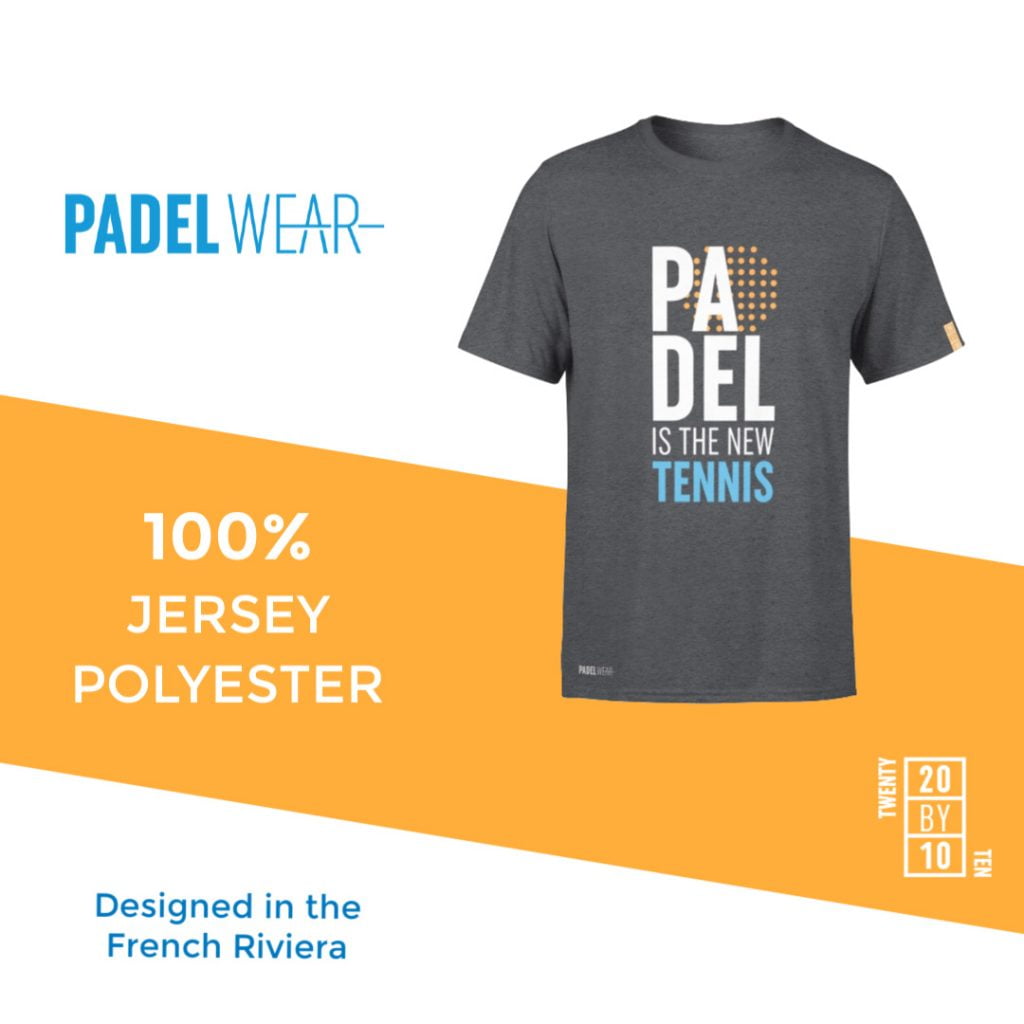 MS: When you reach a certain age, or a certain ranking in tennis, you feel that you no longer have room for improvement and that you are fighting for a goal that is no longer even one, and that you are embarking on another sport that looks a little bit like tennis [padel], which is still different, it gives you great bases for learning.
So yes I continue to learn padel everyday.
It may stop at some point, but for now I feel like I'm reliving what I experienced when I was young. […]
AC: Padel is therefore an easy and accessible sport for tennis players according to you?
[…] Yes clearly, and again that is for tennis players, but for beginners it is so much easier to progress and have fun right away [on padel].
In tennis when you can't play, you hit two balls, it takes two hours to get them, etc. It's a little hellish.
Whereas if you put four beginners on a padel court, after half an hour they enjoy it.
AC: We still have the feeling among tennis players [me first] that they are playing on their skills in padel, when they should take lessons if they really want to progress…
FV: "Yes, but at the same time what has changed in tennis players is that for the past two years they have heard so much" let pass "," let pass "," play with the back window "… that now they know what 'they have to do on a padel court.
Five years ago when I started they didn't want to hear about it. They said to you "yeah, yeah that's it", whereas today young people who come from tennis know, and suddenly their margin of progression is much faster than before.
FFT: the pros and cons

MK: Can you tell us a bit about the relationship between tennis and padel in the FFT [French Tennis Federation], which we know is a bit complicated at the moment?
FV: Today if the Fed [FFT] really wanted to help us, it would.
We had two, three hits of "buzz" on the padel which were good:
You have pro tennis players who today love padel. When Arnaud Clément recounts during theinterview on Padel Mag that it is stung, that it is "padel addict", the federation [FFT], especially does not want to use it, because if they use the padel, and we always come back to the same thing. We don't believe that they really want to develop padel.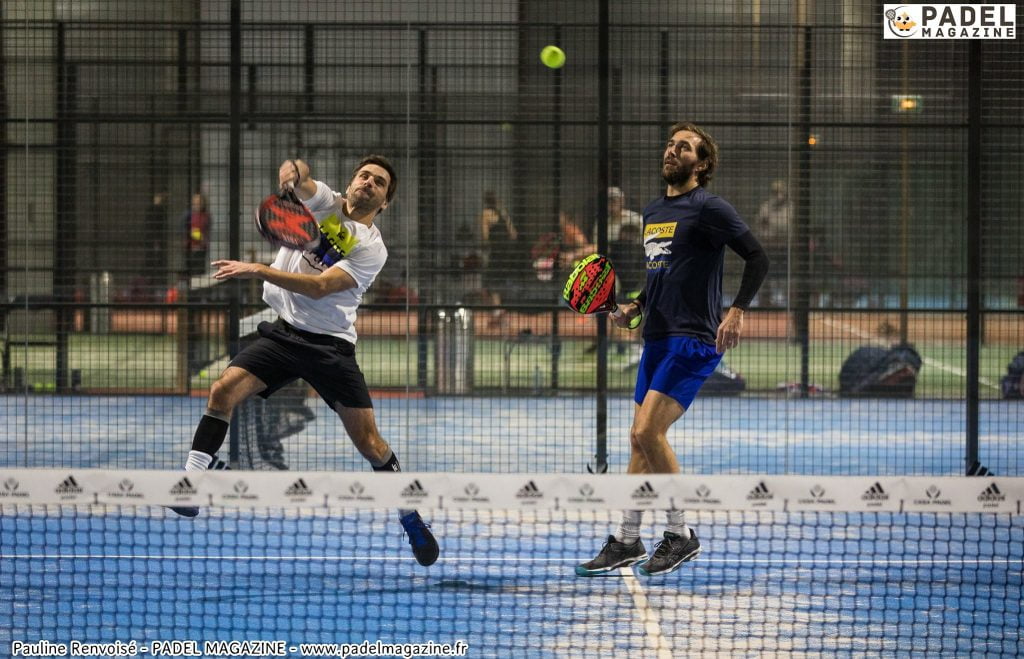 MS: Today we have the impression that the FFT is trying to structure itself from the top, ie through competition, and it is not very logical. When we know that the FFT Padel Tour cost € 500, we tell ourselves that it could have better used this money in the media and social networks to advertise massively and show that this sport exists. is not for private clubs to do this job…
The federation could also intervene by asking professional tennis players to play against World Padel Tour players. To see them get laminated by padel players, when we know how good they are with a racket it could really make a buzz.
AC: This lack of commitment on the part of the FFT is almost paradoxical given that padel is a fun and accessible sport in full swing…
FV: Yes it's a shame especially since in children, we are not far from 100% membership for those who try padel is who find it top. In tennis clubs, if we proposed a mix by finding a partnership with tennis club presidents who would be open to the development of padel […] we could further develop padel.
PAQUITO AND SALAZAR: SENIORS RESIST
MK: I asked you both to introduce us to a World Padel Tour player. We know their results, but we often don't know who they are or how they play.
MS: I chose Alejandra Salazar. She is a player that I particularly like. She plays on the right and has an exceptional hand. She is turning 35 this year, so she is no longer a young player, but I just like the state of mind on the World Padel Tour where now the "old" players start playing with the young players arriving. There is a lot of teams where this is happening and this is the case of Salazar who plays with Ariana Sánchez who is 23 years old. She won the Masters four times, I think it's a record, by the way. It is still 2nd in the world. Especially in 2017 she did the cruciate ligaments. So getting back to this level is strong. She also made Ariana Sánchez the youngest to have won the Masters.
MK: I think these associations are superb, because you have on the one hand the youth, the passion and the physical explosiveness of the young people who can be associated with the experience of the players and a little older players. It often makes very good duets.
MS: Downright, it makes better duets than when you put two young people together in my opinion. I have my little opinion on the Galan-Lebron pair. I'm not sure it really works. I think the two are going to want to impose themselves, are going to want to do incredible things and in the end they are going to step on it. This is what happened a little with Paquito and Lebron. They were incredible, but they stepped on them.
AC: Exactly, how does the padel pair work? Do they tend to stay together or are there ego wars?
MS: I think there are a lot of ego wars. Apparently, there are a lot of arguments among the players. This was a bit the case with Salazar and Marrero who no longer agreed on the end.
PAQUITO CHAMPAGNE PADEL
MK: To follow up on your pro player Fab, could you introduce Navarro Paquito to us?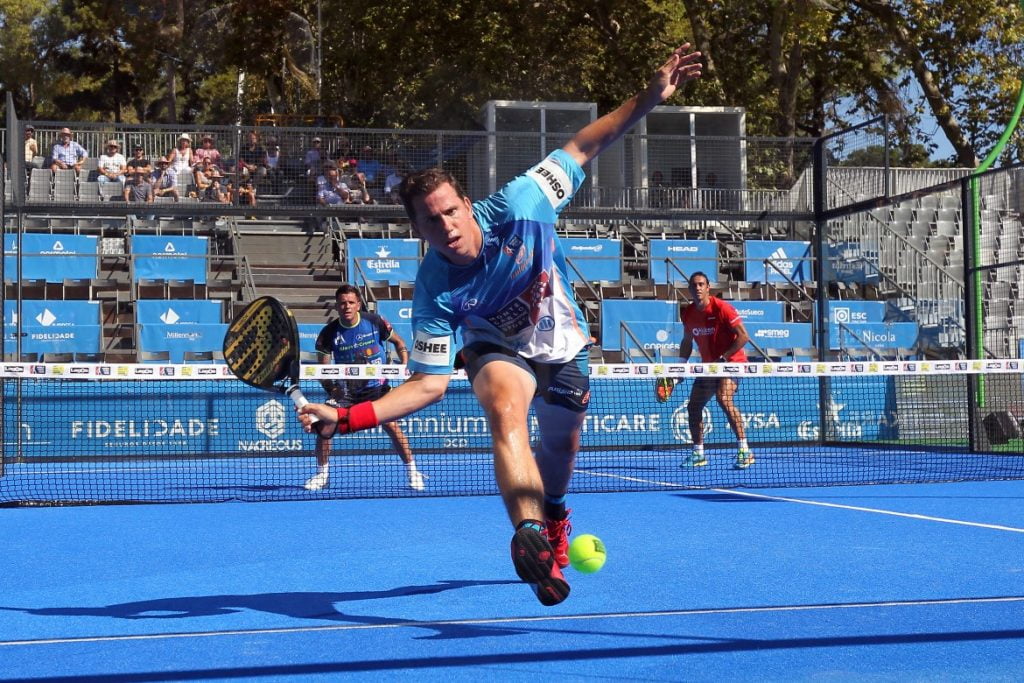 FV: Four, five years ago when I started watching videos from the World Padel Tour, I found that Paquito was already one of those who did the most "show", and what I also imposed a little on my Padel Horizon club is to let the whimsical blows express. A blow between the legs, a blow in the back, a retral, rooming is part of the padel because it is a fun game.
I have always quoted Paquito who arrives in the final of a Master to defend in the back, to make a back window between the legs, and precisely the fact of playing wins, of having a killer look while making shots that come from nowhere, for that I love it. It shows that we can play the win, have the temper that characterizes it, but always keeping in mind that if the opponent has made a good point you have the right to make him smile or to pat him on the back .
MS: I had the chance to play with him during the exhibition at Riviera Padel in Mougins organized by BullPadel. I played with [Navarro] Paquito and [Federico] Chingoto, and it was just great. At one point the guy makes me go out nicely, and I obviously put a mine by the door to try to show him a little what I am worth, ie nothing at all ...
What he made me understand on the following two points where he sends me two forehand volley where I need a golf club to deliver it. Once the ball had hit the ground there was nothing to do. I understood that I no longer had to be clever. And we ended up watching the soccer world cup final together at the club bar. It was great.
AC: According to you where is the difference in level between the French players and the best players of the World Padel Tour?
MS: It has nothing to do. We have the impression of playing well in France, but on the world level, we don't make the weight. The best French players just flirt with the top 100 and more ...
AC: What are the big differences in play at this level?
MS: The effects are incredible, the ball does not necessarily go faster, it is rather the areas which are incredible, the effect is incredible, physically they are monstrous.
FV: What is surprising is that we have the impression that it goes two hours an hour, that it puts the ball in the ground and that it defends steel, but it does not go two hours per hour at all, it goes to two thousand. Everything they do they do it better. It is said that our best [French] players defend everything, no, they [the Spanish players] they really defend everything, and at the slightest opportunity you take a scud. It's just another world.
By cons the beauty of this sport and that's why we are all addicted is that against the best you play, while if you put a lambda player against Roger [Federer] he does not play. There you can play against monstrous guys. You play with the impression that you were "at that" of being able to win, even if you take yourself 6-1 6-1, but you could play with them and have fun.
MS: And defeat or victory is not the same [as in tennis]. Once we have won or lost we all leave the field and we all find ourselves together around a table to eat and drink shots.
Thanks to Fabien Veber (Padel Horizon) https://www.padel-horizon.com/ and to Mathieu Squarta (Riviera Padel) http://www.padel-riviera.com/
Discover the collection of eco-responsible clothing and accessories Twenty by Ten: https://twentybyten.com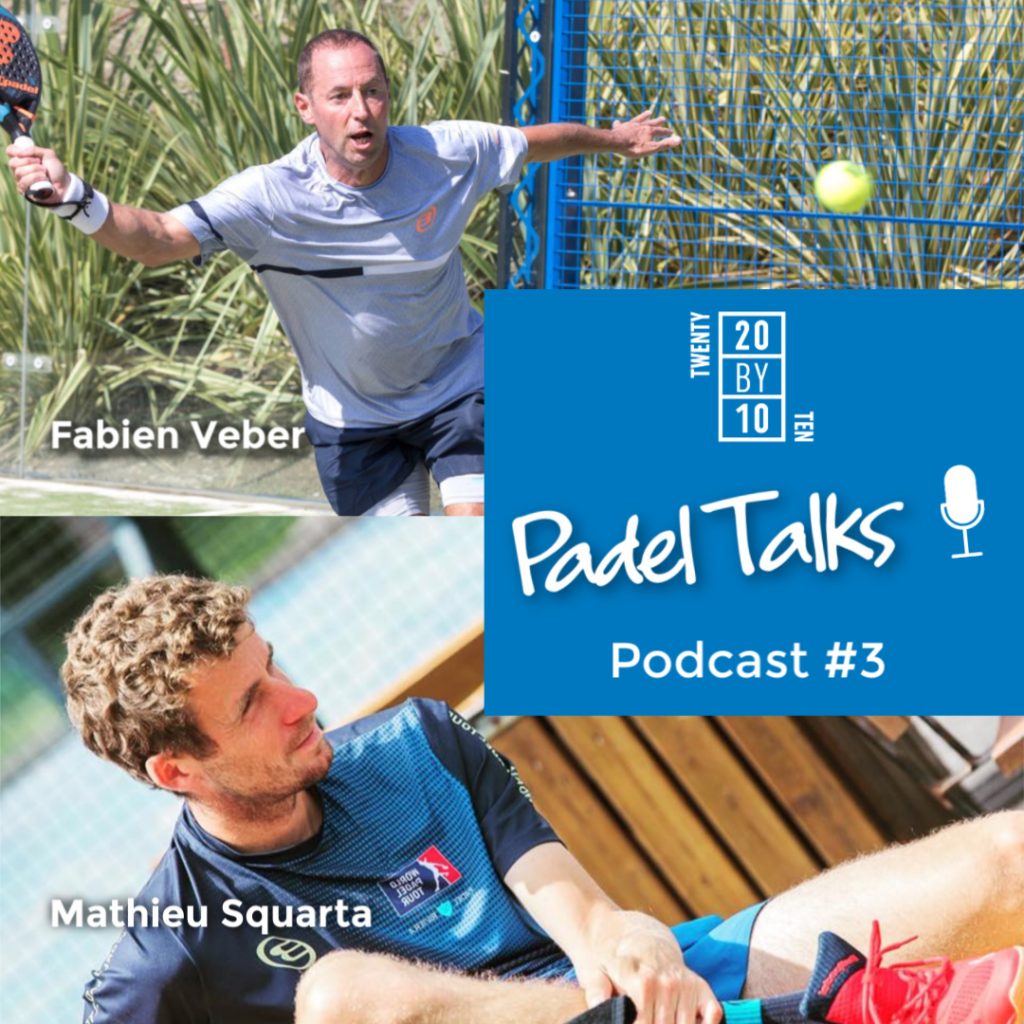 Franck Binisti discovers the padel at the Pyramid Club in 2009 in the Paris region. Since then padel is part of his life. You often see him touring France by going to cover the big French paddle events.