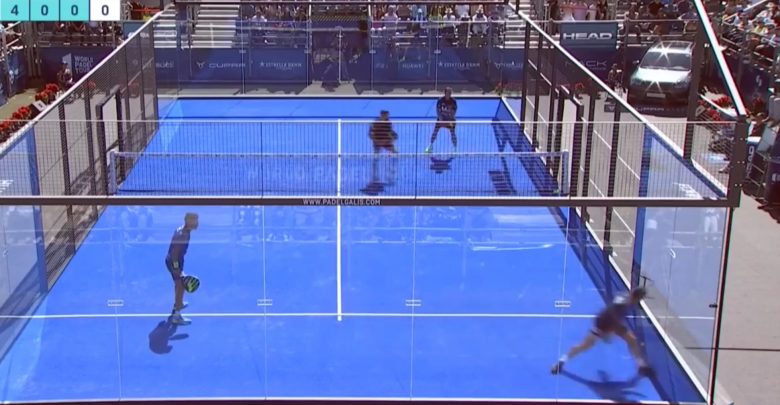 The most beautiful point in the world?
The most beautiful padel tweener in the world was made in the finals of the World Padel Tour de Mexico stage, the last leg of the 2019 professional padel circuit.
Sanyo Guttierez is the author of this incredible blow where he realizes a tweener on a unframed lapel side window of Lebron, the world number one ...
But that's not all, by realizing this tweener, he will first tap on his side window to give the ball an effect and a trajectory that totally surprises Lebron and Paquito. Opponents can only applaud at the blow from elsewhere.
A point winner in the final stage of the World Padel Tour, Sanyo does.
For the record, Sanyo and Maxi (Sanchez) win the Mexico City final.
🎖️ El punto del partido. Del torneo. Del año. From the vida. 🎩 Señoras and señores: Sanyo Gutiérrez # WPTMéxicoOpen🇲🇽

Published by World Padel Tour on Sunday 1 December 2019
On the same subject: