Bullpadel offers two small jewels of palas. Carlos Cano presents these two "super" limited edition palas. The Hack and the Vertex.
These are two superb palas from Bullpadel. For the end of the 2019 season and early 2020, Bullpadel launched 2 palas which are out of the ordinary both in terms of aesthetics and their qualities on the track.
Hack Limited Edition
This pala in black color receives the Hesacore at the level of the handle. Taking the same shape as the Hack series, diamond, the difference is made in terms of the carbon used, the 1K, which are 1000 carbon filaments used per braid.
As Carlos Cano explains, the Hack is sold with weights to adapt the paddle to your game but also to the weather conditions during the year. In summer more weight at the level of the handle, and in winter more weight in mind to gain power.
This Hack Limited is sold with its cover, black like la pala, at a price of 399 €.
Vertex Limited Edition
This is Maxi Sanchez's pala. Its logo, "El tiburon" (the shark) is modeled on the surface of the pala. It is a very aesthetic palace. Black with bright red edges thanks to NanoPaint paint. Same services as the Hack, the Vertex offers 1K, technology appearing only on these 2 limited editions. This Vertex comes in a special cover in which you will find the same weights as on the Hack Limited.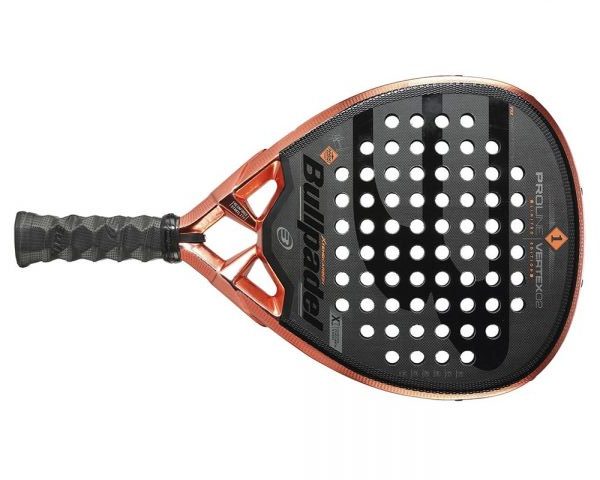 This pala is very efficient and powerful. Price: 399 €

Julien Bondia is a teacher of padel in Tenerife. He is the founder of AvantagePadel.net, a software very popular with clubs and players of padel. Columnist and advisor, he helps you to play better through his many tutorials padel.