It is in Loire-Atlantique and more precisely in Carquefou which UrbanVillage is about to open its 10th "village" in France. Two other cities will also very soon have the right to their large leisure area: Clermont-Ferrand and Le Mans.
A concept that is all the rage
As a reminder, the "UrbanVillage" concept has been designed for all leisure players. Its aim is to design "villages" dedicated to sport and other activities in order to create a real synergy.
Several large French cities such as Toulouse, Montpellier, Nantes, Rennes, Marne La Vallée, Angers, to name a few, have already adopted this brilliant idea which allows locals to try out new activities.
Among all the leisure activities on offer, we find the mythical 5-a-side football, but also rock climbing, laser tag and of course... padel.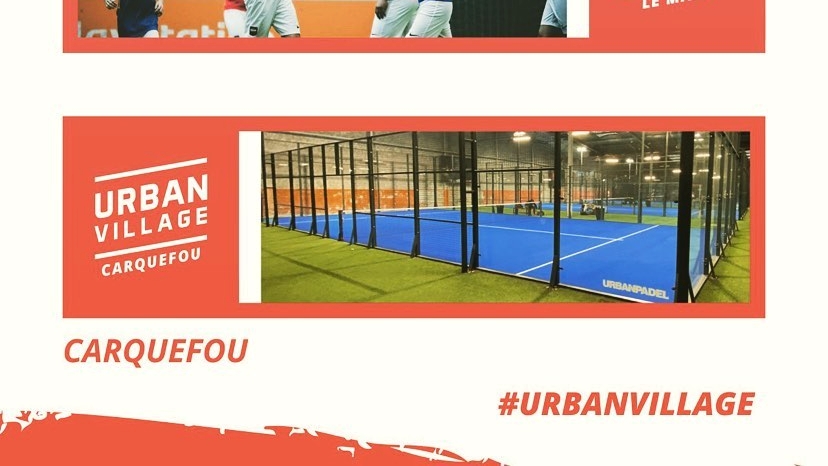 6 tracks of padel additional in the Nantes region
Not long ago it was in Saint-Sébastien-sur-Loire, on the outskirts of Nantes, that the region's first UrbanVillage was set up. The complex offering no less than 10 sports and fun activities has been a great success with local residents. Escape Game, football, laser game, padel, gym, restaurants and much more come to delight young and old.
It was in this positive dynamic that it was natural to reinforce the offer in the area. The development of padel having escaped no one in recent years, the promoters have decided to create 6 new tracks of padel indoor in Carquefou, which is located a few minutes from Nantes.
This village will be located within a former logistics zone, which will be brought up to date with six 5-a-side football pitches, six padel and a gym. The UrbanVillage complex will be part of a larger development program of 11 hectares, with the creation of more than 700 housing units, 6000 m² of tertiary sector, a cinema, a medical centre, etc.
For players from the south of Paris, we remind you that a very nice Urban Padel opened its doors a little over a month ago in Evry-Courcouronnes, in Essonne.

Fan of padel and of Spanish origin, the padel runs through my veins. Very happy to share with you my passion through the world reference of padel : Padel Magazine.