Leader in the 5-a-side football world thanks to UrbanSoccer, the company has created UrbanPadel with the ambition to open more than 100 courts by the end of 2023. As part of the opening of its new Urban centersPadel looking now for those responsible for the activity padel.
If you are looking for a permanent contract and you live in Clermont-Ferrand, Rennes, Evry-Courcouronnes, Lille and Montpellier, jump at the chance!
Main missions :
During padel individual and collective (adults / children)
Organization of tournaments, leagues, internships, children's / company events...
Management of the pro shop in conjunction with the head office: orders for the center, stock management, sales, etc.
Commercial approaches for customer development, animation of social networks, partnerships with local clubs
Ensure the proper maintenance and presentation of spaces dedicated to padel (changing rooms, club house, play area, proshop)
Opening and reception of Urban customersPadel registration / collection of customers according to schedule, versatility possible with the UrbanSoccer team
skills :
STAPS or studies in the field of sport or TFP / DFMP, compulsory up-to-date professional card allowing you to supervise sports courses padel / tennis.
Mastery of the pack Office
Dynamism, pronounced taste for the challenge
Excellent interpersonal skills
Passion and good level / classification for tennis / padel
Rigor
For more information or to submit your application, do not hesitate to contact the academy via the email address: alexandre.ressot@urbansoccer.fr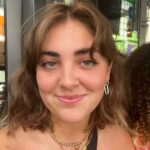 Became a fan of padel, I intend to keep you up to date with all the news padel ! See you soon on the slopes!