This is not the name of a new reality show, it is the potential of padel French who will be represented by 3 players at the Miami Open. Two in the women's draw, and one in the male draw.
Collombon and Godallier, a performance over time
Alix Collombon et Léa Godallier are regulars on the main tables of the World Padel Tour. Their rankings, achieved during the 2020 and 2021 seasons, allowed them to become one of the best players in the world.
Alix Collombon signed a dream season alongside Jessica Castello, and is now in the TOP 20 global. In Miami, the Franco-Spanish pair will be opposed to a pair from the previas, Araceli Martinez / Claudia Fernandéz, in the round of XNUMX.
Léa Godallier also had a very good season which allowed her to enter the Top 40. With the young Ari Cañellas, the player from Papeete reached the 38e place in the world ranking.
For this Miami Open, Léa will pass on the left and will play alongside Lucia Martinez. This pair formed for the occasion will have to face another acting pair, that formed by Delfi Brea and Julieta Bidahorria. Following the injury of Tamara Icardo, Brea set her sights on her compatriot Julieta, who could not refuse the invitation. Surprisingly, the two usual partners, Martinez and Bidahorria, will be opposed this time.
Another coincidence draw, if our two French women win their sixteenth, they will meet for the eighth, thus ensuring a French presence in the quarter-finals!
Tison, a second painting
Benjamin Tison does not have the same ranking as her two compatriots in the women's table. To the 74e place of the WPT ranking, the Frenchman must always fight in the hard test of the previas.
In Alcorcon (Madrid) for the qualifications of the Miami Open, the Frenchman and his teammate Teo Zapata beat Jo Bergeron and Simon Vasquez in the previa final.
This victory gives him a ticket to Miami, where he will appear for the second time of his career in the main draw of a WPT Open. Zapata/Tison will have to face the formidable Lucas Campagnolo and Javi Garrido if they want to give themselves the opportunity to face the n°1; Lebron and Galan, in eighths.
The good news for this season is that we will be able to see all these round of XNUMX and round of XNUMX via the new streaming platform of the World Padel Tour !
Meeting next week !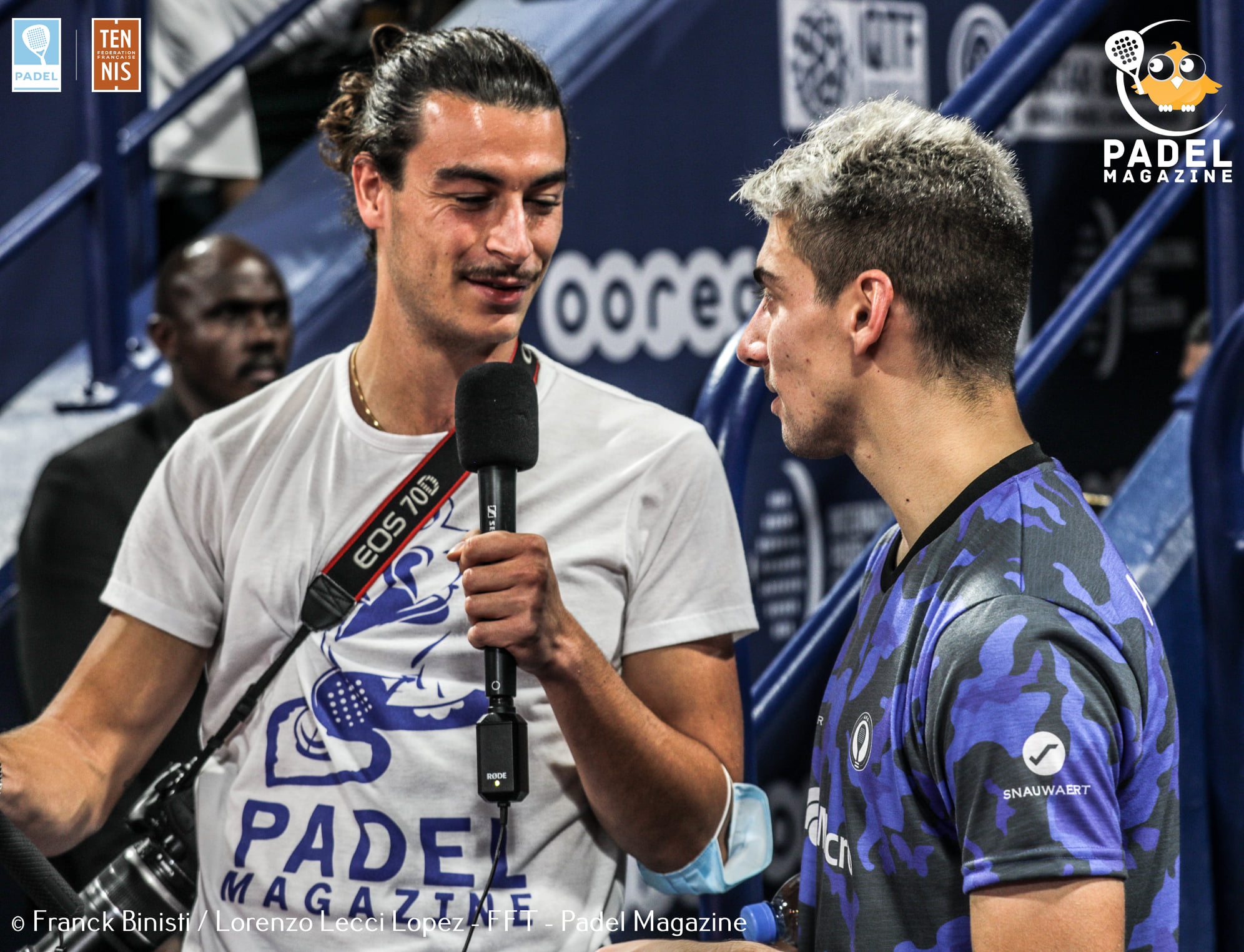 From his names, we can guess his Spanish and Italian origins. Lorenzo is a multilingual passionate about sports: journalism by vocation and events by worship are his two legs. He is the international gentleman of Padel Magazine. You will often see it on the various international competitions, but also on the major French events. @eyeofpadel on Instagram to see his best photos of padel !