Franco Stupaczuk and Pablo Lima qualified for the final of Brussels Open, beating Coello/Bela 7/5 6/3. Tomorrow they will seek a first title for their first tournament together.
tactical warfare
Franco Stupaczuk and Pablo Lima are probably the two players who have benefited the most from the change of pairings. Stupa is completely liberated by the consistency given to him by Pablo Lima, and we can see him again a bit more aggressive and having fun on the track. We missed his suspended smashes! Facing Bela/Coello, the new pair again showed that they are very promising and can beat everyone on the World Padel Tour.
The first set is a sumptuous tactical battle. Both pairs have their chances, but it's finally in the twelfth game that Stupa / Lima pulls out the little extra magic. Stupa performs an impossible 3-way exit, then Pablo Lima concludes the set with a perfect dormilona. 7/5
Stupa/Lima on fire
This last game of the first set hurts Fernando Belasteguin and Arturo Coello. The Argentinian and the Spaniard come out of the frenetic pace of the match and miss their start to the round. Lima/Stupa takes the first 3 games authoritatively.
Despite a comeback attempt from Bela/Coello, Stupa and Lima are now on another level. The Argentinian and the Brazilian conclude with a 6/3 this second set.
Pablo Lima :"If someone had told me that we would play the final, I would have told him that he is completely crazy. But we did it! I love playing with Franco."
Franco Stupaczuk:"In three weeks of training we gave everything. We play very good matches. I am so happy ! Thank you to all the Belgians who travel to see us."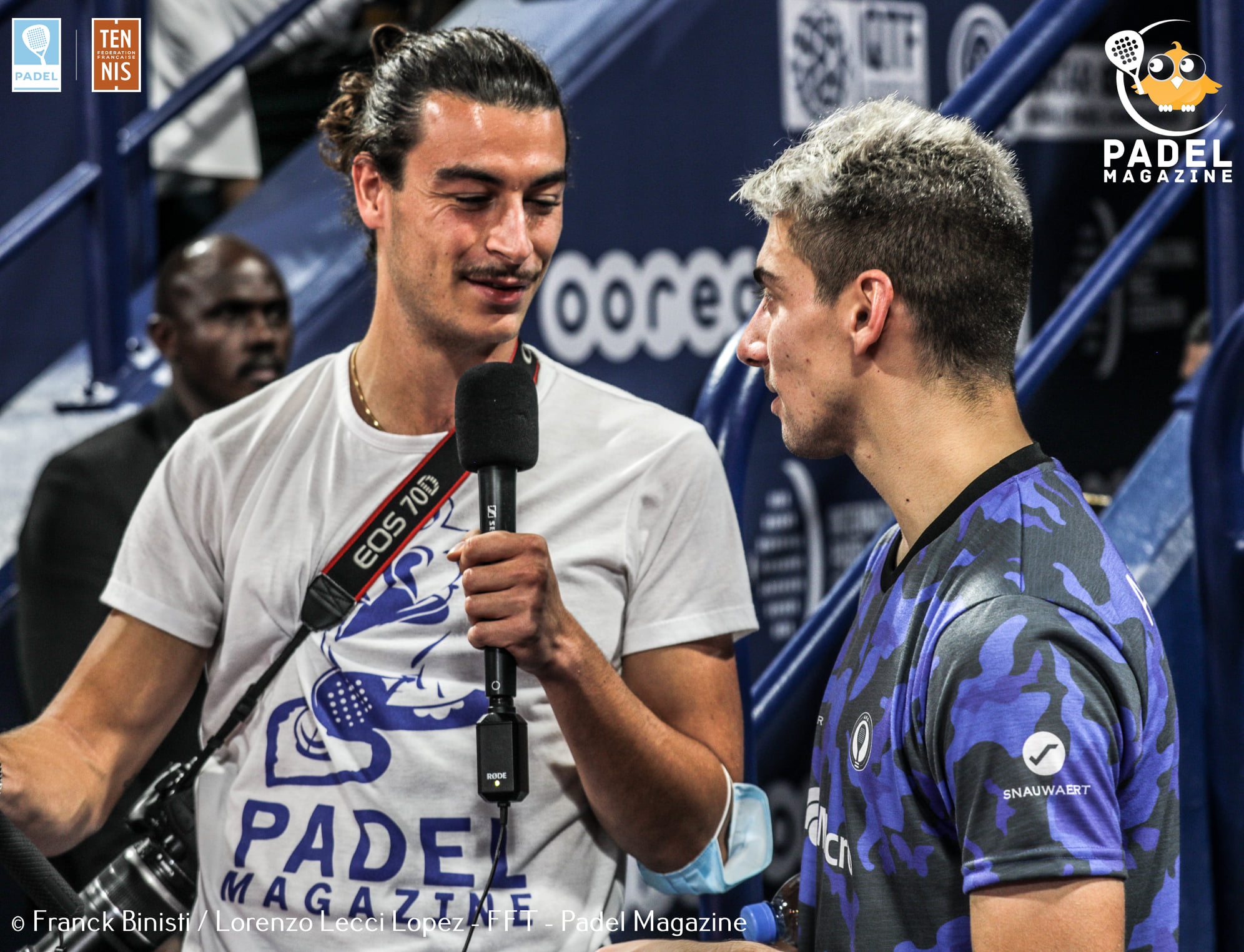 From his names, we can guess his Spanish and Italian origins. Lorenzo is a multilingual passionate about sports: journalism by vocation and events by worship are his two legs. He is the international gentleman of Padel Magazine. You will often see it on the various international competitions, but also on the major French events. @eyeofpadel on Instagram to see his best photos of padel !