Babolat reveals the " Babolat Padel Studio": its first investment in Spain in a center dedicated to R&D and the production of limited series of snowshoes. padel.
After more than 20 years of development in the industry padel, Babolat, the world's leading racquet sports brand, announced an investment in its first racquet studio padel in Spain, near Barcelona (Sant Fruitós de Bages).
The first premium rackets will be tested and produced in limited series and introduced to the European market in 2024. The announcement was made today in Madrid in the presence of Eric BabolatCEO Babolat, and the world champion of padel Juan Lebron. The Spanish player plays with Babolat since 2017 and he is the first athlete to have a shoe and clothing line Babolat entirely dedicated (launched in 2023).
As part of a constant process of evolution, Babolat has become one of the biggest brands in the increasingly popular world of padel, by being active and innovative for more than 20 years in this sport. Babolat has now decided to invest in a studio padel near Barcelona, ​​Spain,
with the intention of using it to test and develop his own rackets padel.
Le Babolat Padel Studio was designed as a pilot project that will allow Babolat to explore new manufacturing methods. For Babolat, this is a step towards local production for local markets.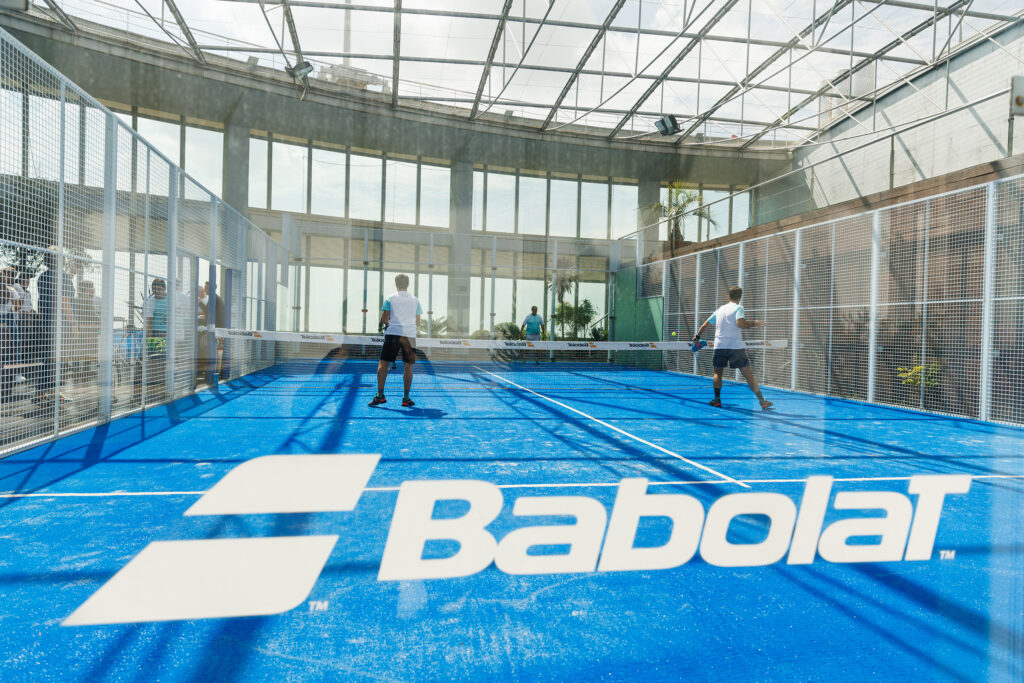 Eric Babolat, CEO of the company, said: " The studio Babolat is a true place of innovation, with several key objectives: testing innovative ideas for gamers padel, by focusing on the practice of the game and the needs of players, serve as a model for more responsible racket production and the invention of new manufacturing methods and finally, manufacture high-end and high-performance rackets in limited quantities. Together, we are determined to shape the future of padel and to offer players exceptional equipment. »
Le Babolat Padel Studio will have 4 missions:
Innovation : the creation of this unit is accompanied by the acquisition of unique technological and industrial know-how (including 4 patents) which will allow us to create products very different from what is offered today on the market which will include also a sustainable approach;
Player Services : this studio will also allow us to better meet the needs of our players (champions and club players) and to stay at the forefront of the evolution of racket sports. padel ;
Custom Made : the objective of this studio is to be able to produce rackets in small quantities, tailor-made, in limited series, in a flexible and agile manner;
Made in Spain : being located in Spain means being at the heart of the culture of padel, understand the DNA of sport and help detect and sense its future development.