Discover the new palas Bullpadel 2022: Hack 03, Vertex 03, Vertex 03 W and Flow!
03 Hack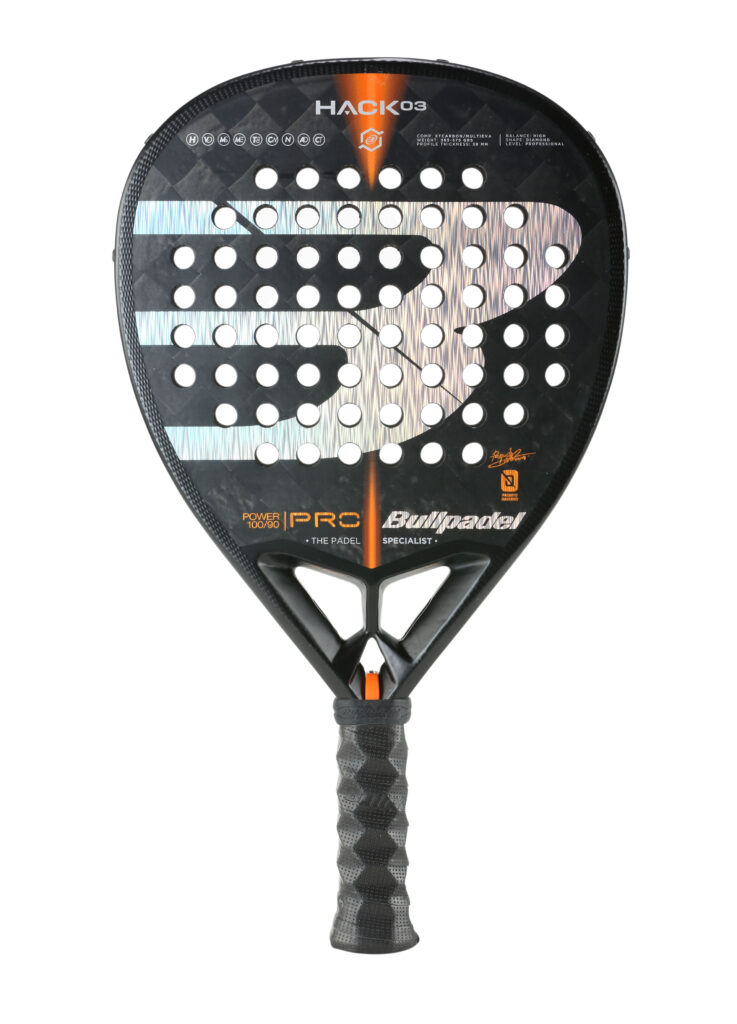 The new Hack 03 is a diamond-shaped pala, very powerful, but not lacking in control. Used by Paquito Navarro, it is designed for professional or advanced level players.
The frame is made of CarbonTube, while on the sides we find the new Tricarbon. Inside, it is the MultiEva rubber which will provide power in attack and control in defense. What appeals to this new racquet is this brand new bridge. We also find the brand's advanced technologies such as the Vibradrive and the Hesacore grip to ensure very good absorption of vibrations. There is also the Metalshield frame allowing you to choose the balance of your pala thanks to the CustomWeight plates.
Once again, the Hack should be one of the most popular palas on the market!
Vertex 03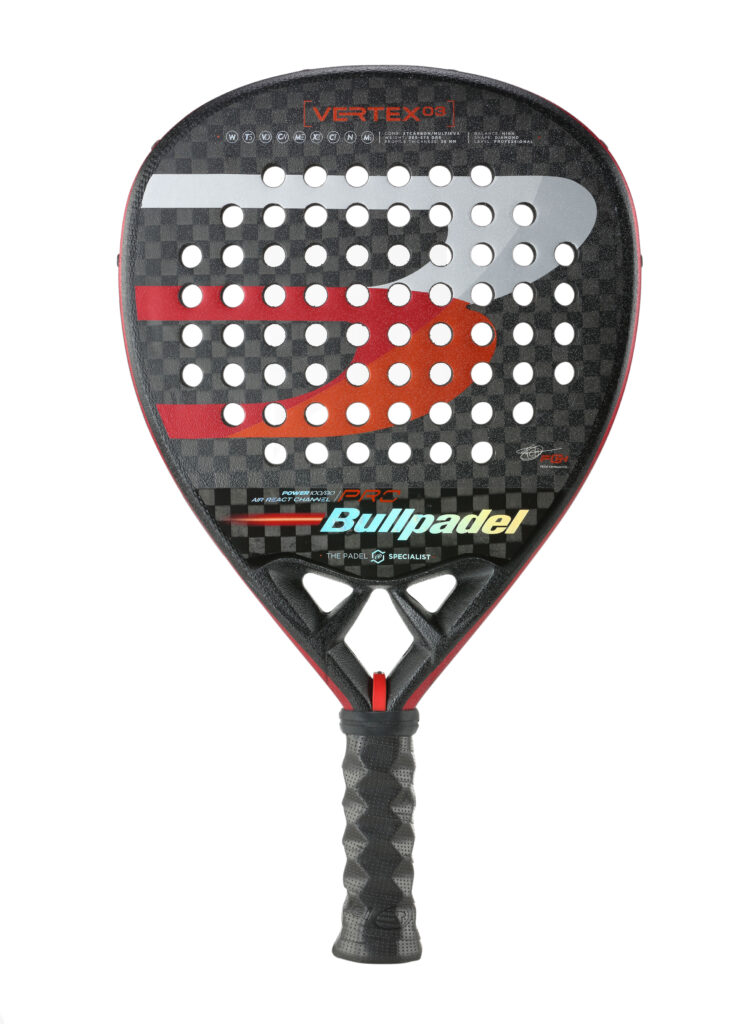 Signed by Federico Chingotto, the new Bullpadel Vertex 03 promises to be both powerful and light, in particular thanks to its system Air React Channel and the lateral Nerve channels. As on the Hack, we find the brand's key technologies: Nerve, Metalshield, CustomWeight, CarbonTube and MultiEva gum.
On the sides, Xtend Carbon 12K carbon, topped with the rough Topspin surface that will allow you to combine ball speed and spin.
Vertex 03 W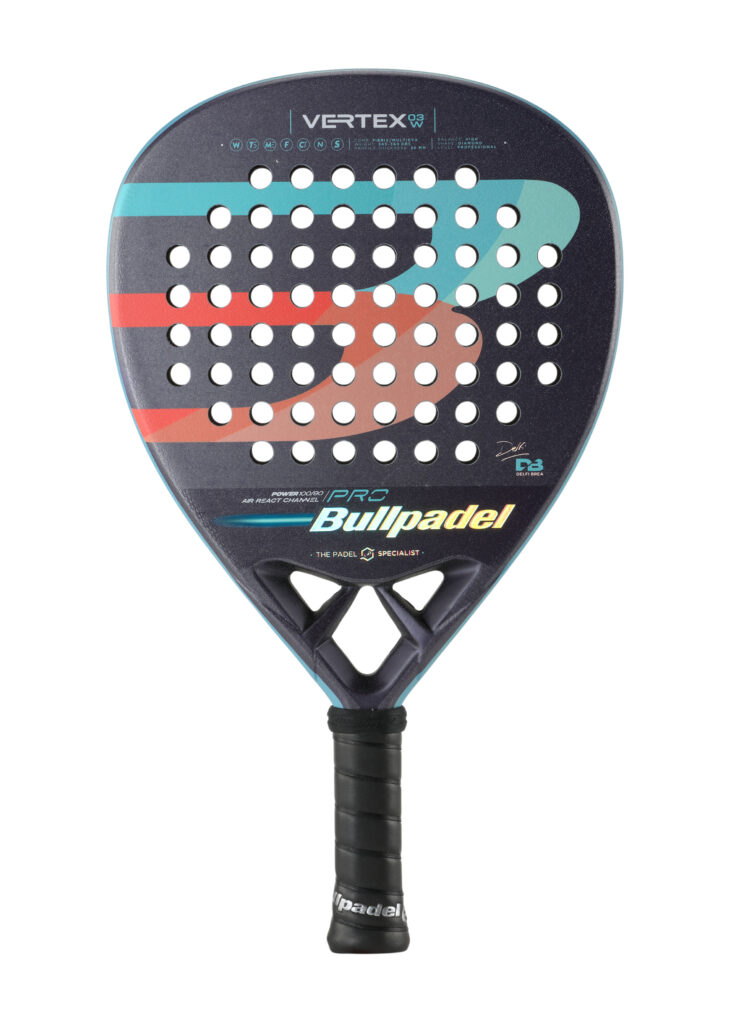 As always, we don't forget the girls at Bullpadel, and Delfi Brea's Vertex 03 W should appeal to those who like the attacking game. With its diamond shape, it is power oriented but will offer more comfort thanks to its MultiEva / Fibrix foam combination on the faces.
Here again the brand's technologies are present, we find the Vibradrive for vibration absorption, the Nerve channels and the Air React Channel for more maneuverability and speed and the CarbonTube frame. The rough Topspin surface will give you more efficiency in your shots with effect.
Process from application to course commencement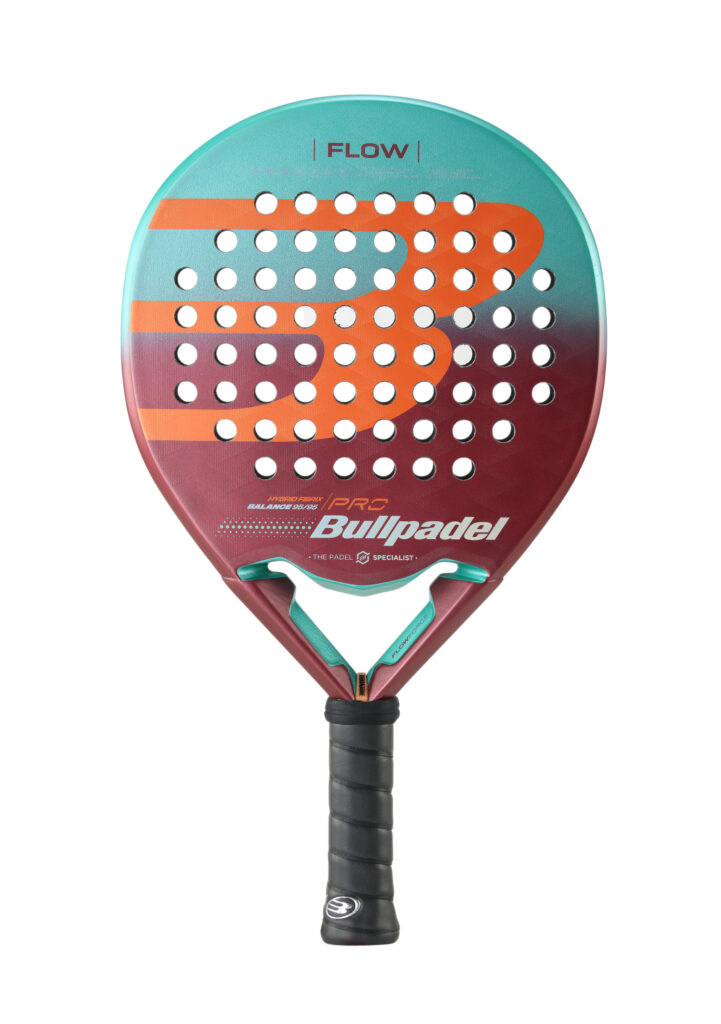 We end with the 2022 version of the Flow, a hybrid pala that offers a perfect compromise between power and control. It will delight advanced or professional level players who want maximum versatility.
Like the Vertex 03 W, it is equipped with the MultiEva / Fibrix combination, which guarantees power, comfort and control. The new Flow Force bridge is present, as is the rough 3D Grain surface to maximize spin. There are also Vibradrive and CarbonTube technologies.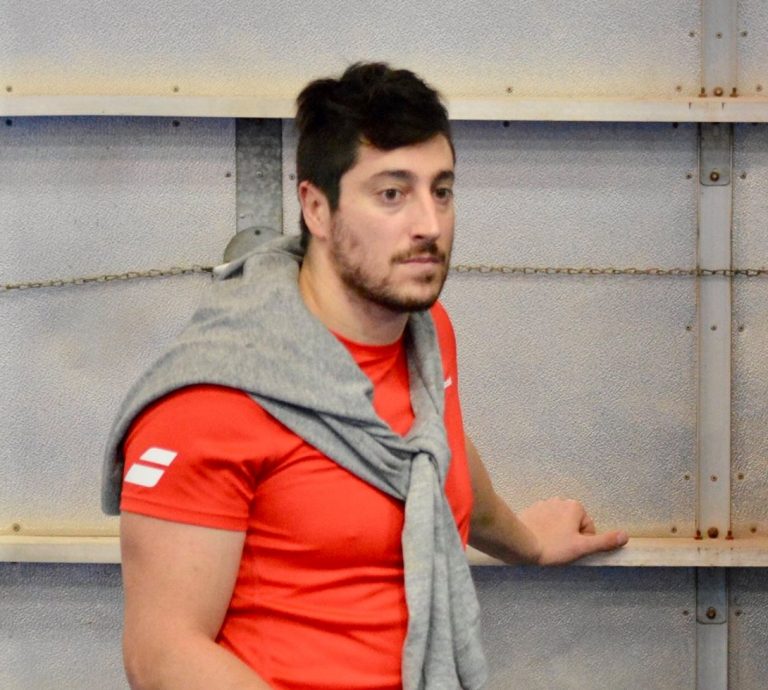 Xan is a fan of padel. But also rugby! And his posts are just as punchy. Physical trainer of several padel, he unearths atypical posts or deals with topical subjects. It also gives you some tips to develop your physique for the padel. Clearly, he imposes his offensive style as on the field of padel !