In July, the Tennis Club Luzien organizes courses for children (from 9 to 18 years old), under the leadership of coach Morgan Mannarino!
Four sessions are on the program:
From 4 to 8
From 11 to 15
From 18 to 22
From 25 to 29
The courses will take place from 9:30 a.m. to 12:00 p.m.
This is a unique experience to allow your child to discover this sport with a great professional.
To register, contact Morgan Mannarino on 06 69 03 16 06.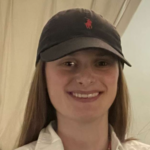 Initially attracted by tennis, I want to take an interest in padel to discover the different hidden sides of this sport. This is why I decided to join the team of Padel Magazine. See you soon on the grounds!