To end the year, Tennis Padel Soleil organizes for the first time a P250 Mixed.
Thanks to the volunteer support of the Monegasque padel association and the Monegasque padel association, Tennis Padel Soleil awaits you on the weekend of the 14 and 15 December.
The whole Padel Soleil Tennis team is waiting for you. The club is preparing lots of new things for the start of the year.
Note that the club remains open during the holidays so do not hesitate to come and have a family party: 04 97 78 06 41.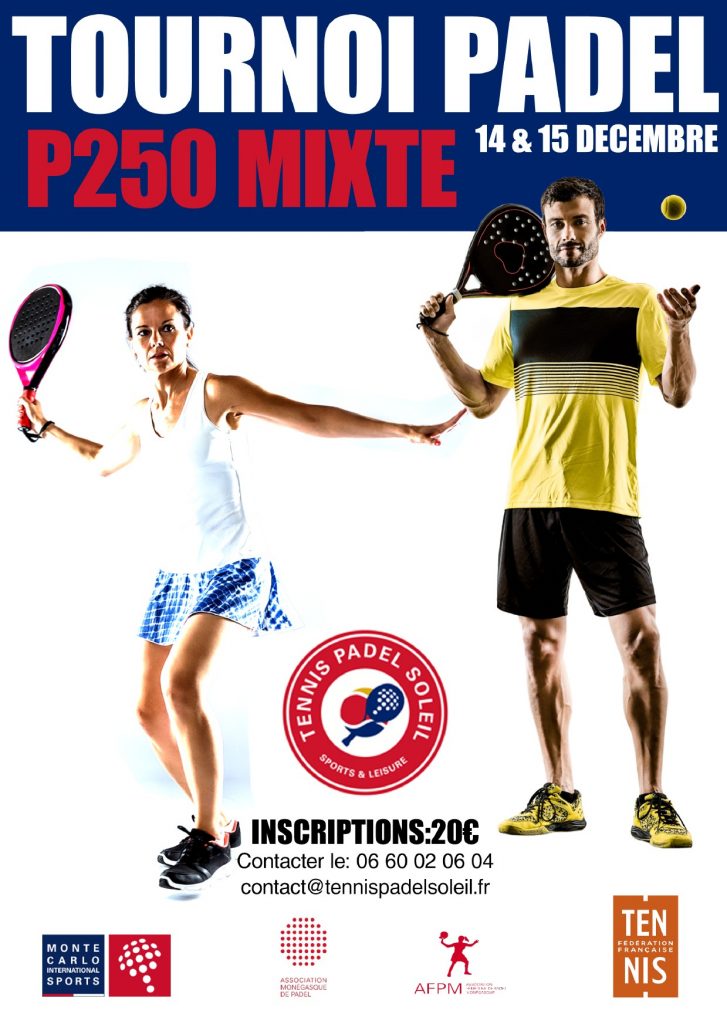 Franck Binisti discovers the padel at the Pyramid Club in 2009 in the Paris region. Since then padel is part of his life. You often see him touring France by going to cover the big French paddle events.