Le Premier Padel Madrid P1 will take place from August 1 to 6 in the beautiful Spanish capital. This is only the 2nd P1 tournament announced by the new official circuit of the FIP, after that of Argentina. What could be better than Spain, emblematic land of padel, to host this competition?
The matches will take place in the magnificent WiZink Center, a very high level, air-conditioned room, where the 2020 Spanish championships took place. An event like this is unmissable for the fans, who will have the opportunity to see the best players in the world.
For those who would not like to miss such an appointment, we invite you to go to the online ticket office to reserve your places as soon as possible. This is HERE !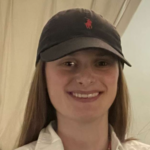 Initially attracted by tennis, I want to take an interest in padel to discover the different hidden sides of this sport. This is why I decided to join the team of Padel Magazine. See you soon on the grounds!