Are you looking for a racquet padel to offer at Christmas? Here are the best offers offered by our partner sites. As often, there is something for all tastes and all budgets!
StarVie Aquila Pro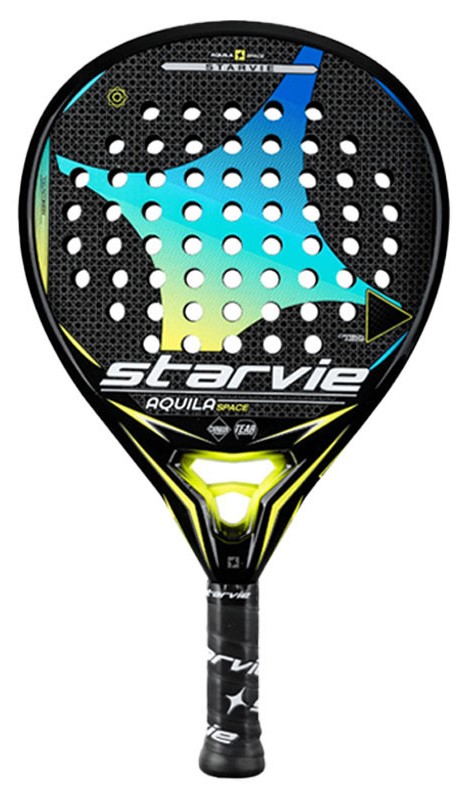 The StarVie Aquila Pro is a racquet used by several WPT players, including Christian Fuster. A versatile pala with its teardrop shape, which will provide you with great power on all attack shots. Indeed, thanks to its high density Pro foam and its carbon frame and faces, it will offer you compact, precise strikes. A high quality pala, made in Spain, which is available at French Padel Shop for 183,90 €.
Babolat Technical Viper 2021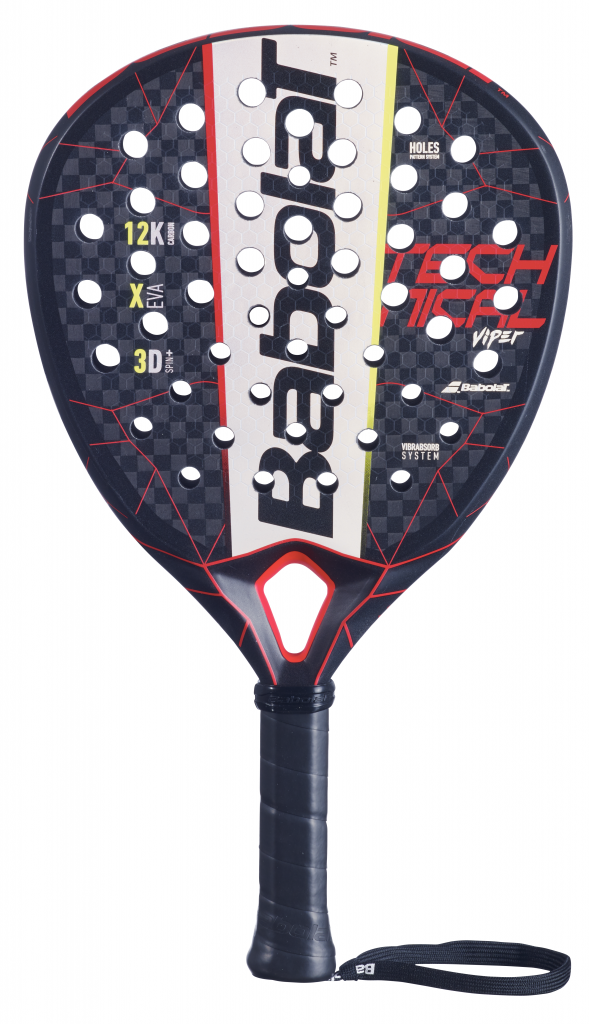 Used by Bastien Blanqué, this Babolat Technical Viper is one of the most powerful palas on the market. With its specific diamond shape, it is, as the name suggests, perfect for technical offensive players who want to express their full offensive palette. With its 12k carbon on the sides and its 3D Spin + coating it will guarantee you powerful strikes and sharp effects! You will find it in Padel Reference at the price of 251,90 €.
Nox AT10 Genius Arena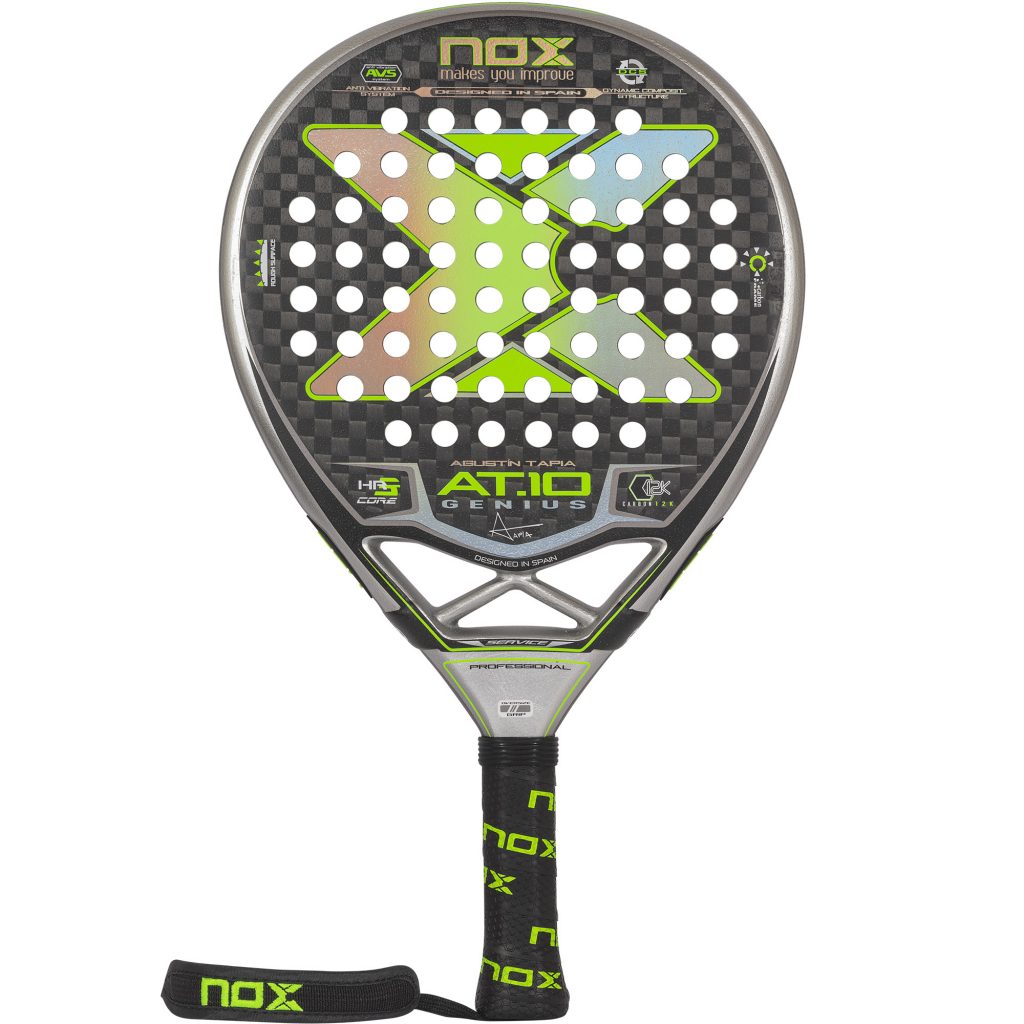 The AT10 Luxury Genius Arena is one of the rackets used by the Argentinian prodigy Agustín Tapia in 2021. A versatile paddle, in the shape of an inverted drop of water, which incorporates the HR3 EVA foam, used on all the brand's professional rackets. and which offers a good compromise between precision and comfort. Rough 12k carbon with a sand finish on the sides provides power and maximizes spin. This pala to do everything is to be found in PadelXP for 239,95 €.
Cartri wolf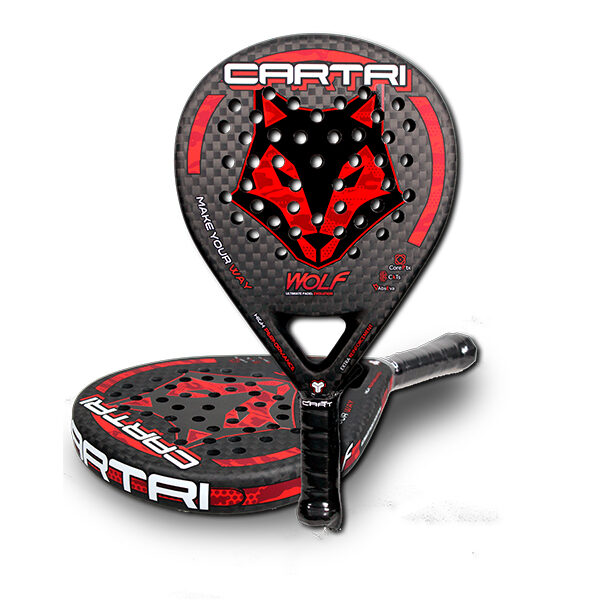 The Cartri Wolf is a very versatile racquet that will give you a mix of comfort and power. The EvaSoft White 4 foam will give you a flawless touch and excellent ball output. The faces covered with 12k carbon will allow you to play your attacks with edge. The kevlar present in the frame, and the 5 layers covering the foam will ensure maximum durability. A top-of-the-range model, made in Spain, that you will find at the price of € 297 at Racket Padel !
Bullpadel K2 Power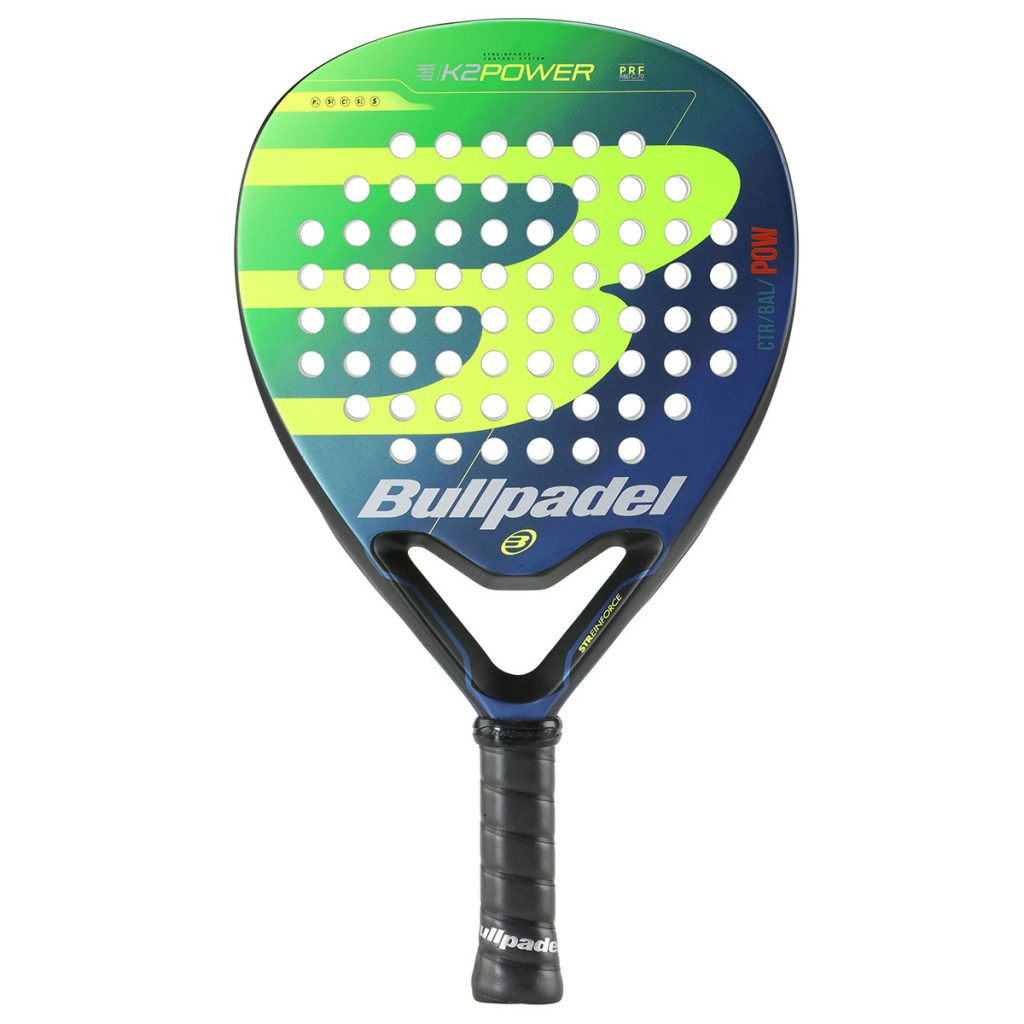 Intermediate level player looking for a pala that provides power and comfort, this Bullpadel K2 Power should tick all the boxes for you. Its diamond shape, combined with Soft Eva foam and Polyglass fiberglass will give you unparalleled ball output. Enough to generate maximum power without having to force too much! This very good value for money pala is available at € 79,90 at Mind Padel Shop.
Starvie Titania Kepler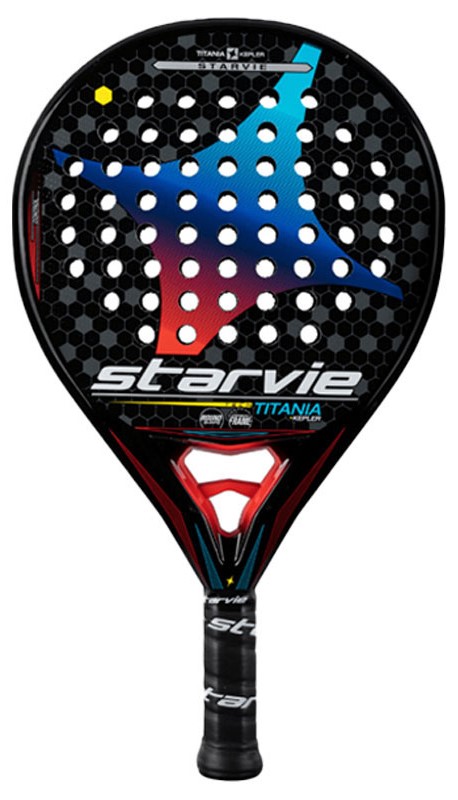 Used by Momo Gonzalez on the World Padel Tour, the StarVie Titania Kepler is a versatile racquet focused primarily on control. Thanks to its round format and its EVA Soft foam, it is both handy and comfortable. With its frame and sides in carbon and fiberglass on the sides, you will benefit from a very good ball output. A professional quality pala, made in Spain, available at € 139,95 at PadelXP.
Head Graphene 360 ​​Zephyr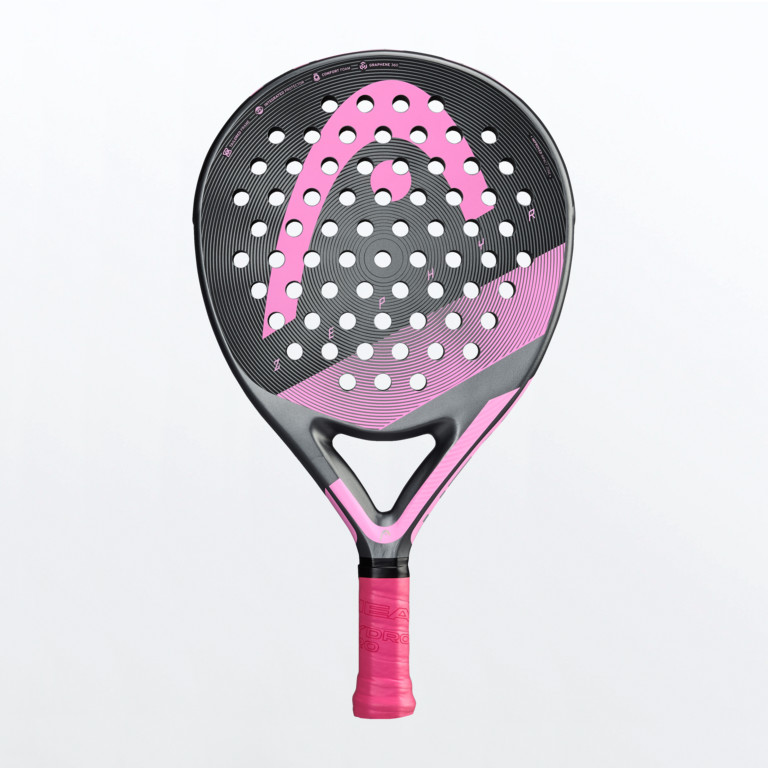 La Head Zephyr, equipped with Comfort Foam is intended for players looking for maximum comfort, with a little extra power, thanks to the presence of Graphene360 on the sides. Very light (345g) and round in shape, it is an extremely manoeuvrable pala. It will delight players looking for control, whatever their level. You will find it in Padel Reference at the price of 134,90 €.
Babolat Air Viper 2022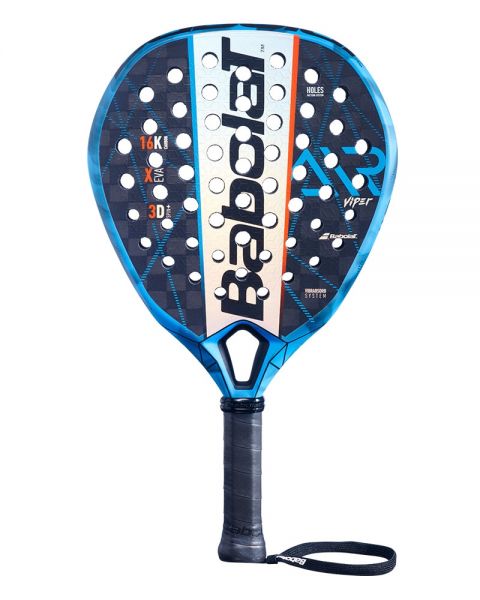 It is one of the last born at Babolat : the Air Viper 2022. A very light pala in an offensive format, which will ensure you shine in attack while benefiting from very good maneuverability. The X EVA foam will allow you to be as comfortable in attack as in defense, while the 16k carbon on the faces will guarantee you a good dose of power in your volleys and smashes! You will find her at € 280 at Mind Padel Shop.
Black Crown Piton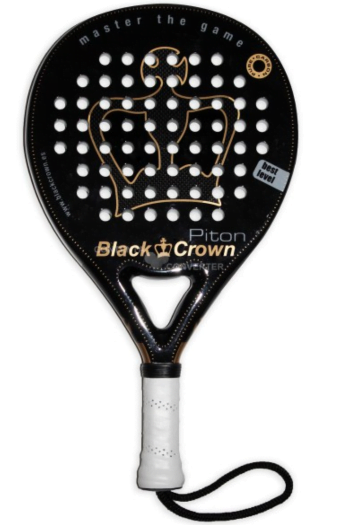 La Black Crown Piton is quite simply the emblematic model of the brand. A very manoeuvrable pala thanks to its round shape and which offers you a perfect mix of power and control thanks to its mid EVA foam. On the sides, there are two layers of fiberglass and a layer of carbon for improved touch and flawless durability. In short, it is a pala that will allow you to do everything well on the track. They are available at € 153 at Racket Padel !
Starvie Triton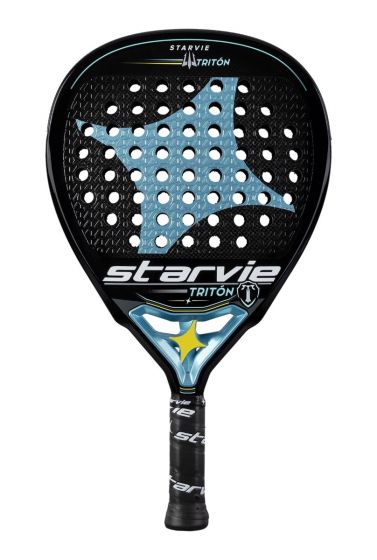 Javi Garrido's pala immediately announces the color. With its offensive format, it will delight fans of definitive attacks thanks to its 100% carbon frame and sides. However, the EVA Soft foam will provide you with the necessary ball exit in defense and more comfort. On the faces, the rough surface will guarantee you maximum efficiency on balls with effect. Made in Spain, it is part of the top of the range of the brand, and is available at French Padel Shop at 279,90 €.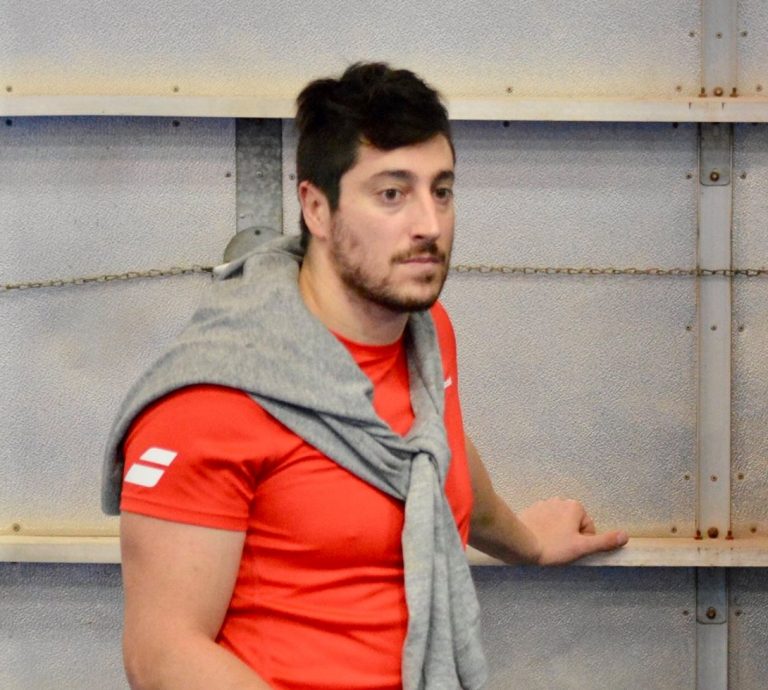 Xan is a fan of padel. But also rugby! And his posts are just as punchy. Physical trainer of several padel, he unearths atypical posts or deals with topical subjects. It also gives you some tips to develop your physique for the padel. Clearly, he imposes his offensive style as on the field of padel !