Adidas padel and its new type of paletero for 2020. The Multigame 2.0 is a "very" elegant version of what the German brand offers.
We are not talking about technological innovations in this paletero made by Adidas, but pure elegance. Made of waterproof fabric, it is white with black seams and racks. The model presented is the one used by Marta Ortega, with the letters of Adidas padel written in sky blue. A really well finished model.
Also available in black and red with the letters written in white.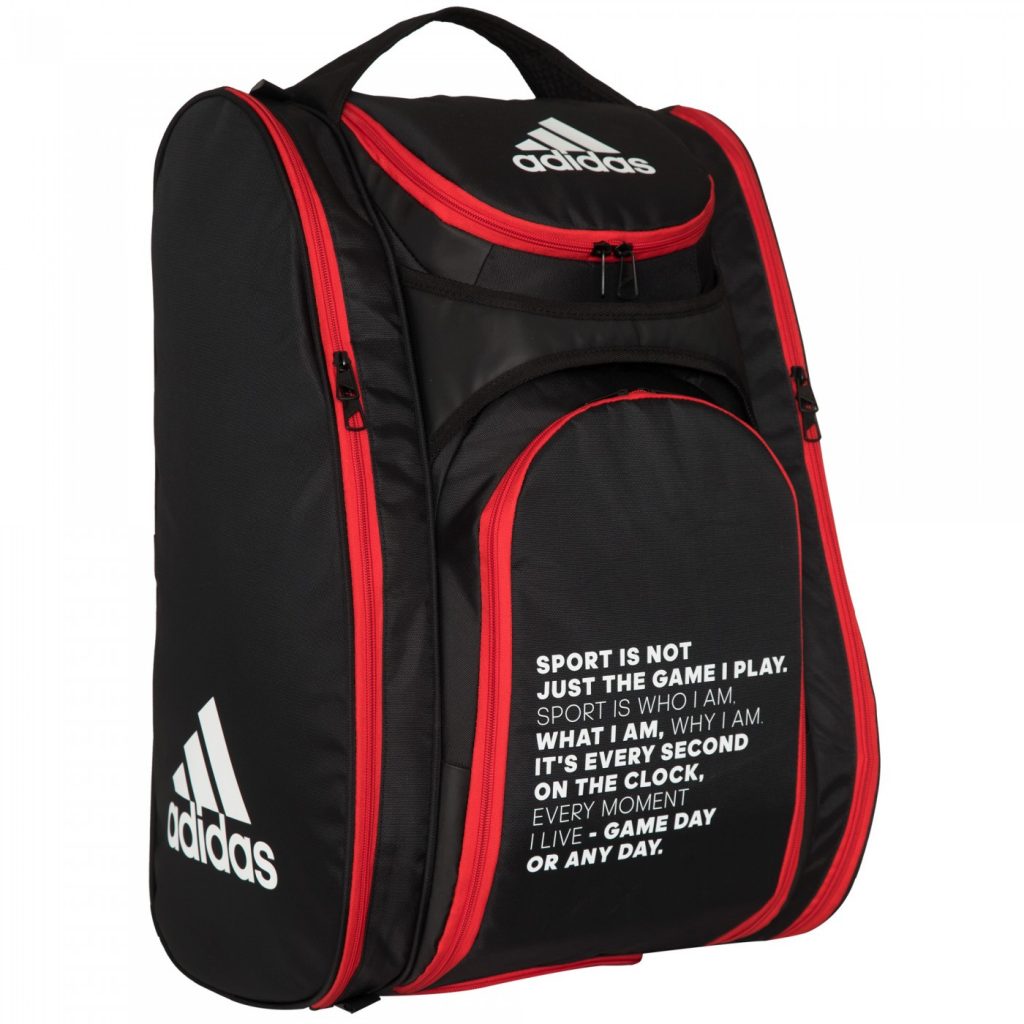 Adidas delivers a message
On this new paletero, Adidas carries a message to all padel players:
"Sport is not just the game I play. Sport is who I am, what I am. It´s every second on the clock, every moment I live. Game day or any day. "

"Sport is not just about the game. It is a state of mind, what I am. Every second that passes, every moment of my life. It doesn't matter the day, whether I'm in the field or not. "
What does Multigame 2.0 offer?
It is one of the palets with the most capacity of the brand. Nothing new inside. Two side pockets to store your palas and your small equipment, a "huge" pocket in the center, small storage for keys, wallet, mobile, and a "dirty linen" housing in which you can put your shoes.
The transport system uses the wide straps to carry the Multigame on the back. Finally, a handle on the top of the bag allows small movements.
Orientation price: 69.95 €

Julien Bondia is a padel teacher in Tenerife. He is the founder of AvantagePadel.net, a software very appreciated by clubs and padel players. Columnist and advisor, he helps you play better through his many padel tutorials.