Tony Parker, Bruno Cheyrou, Didier Deschamps, Cyril Hanouna, Laure Boulleau and Matt Pokora perform at the Padel Club of Èze !
Le padel is an increasingly popular sport and it has gained a new fan: Matt Pokora. The singer has indeed made his official debut in Èze. For the coach of padel Clement Legrain, "he must continue because his debut is really successful".
The Borfiga team is used to receiving many personalities. Michel and John promise us other very celebrity days at the club.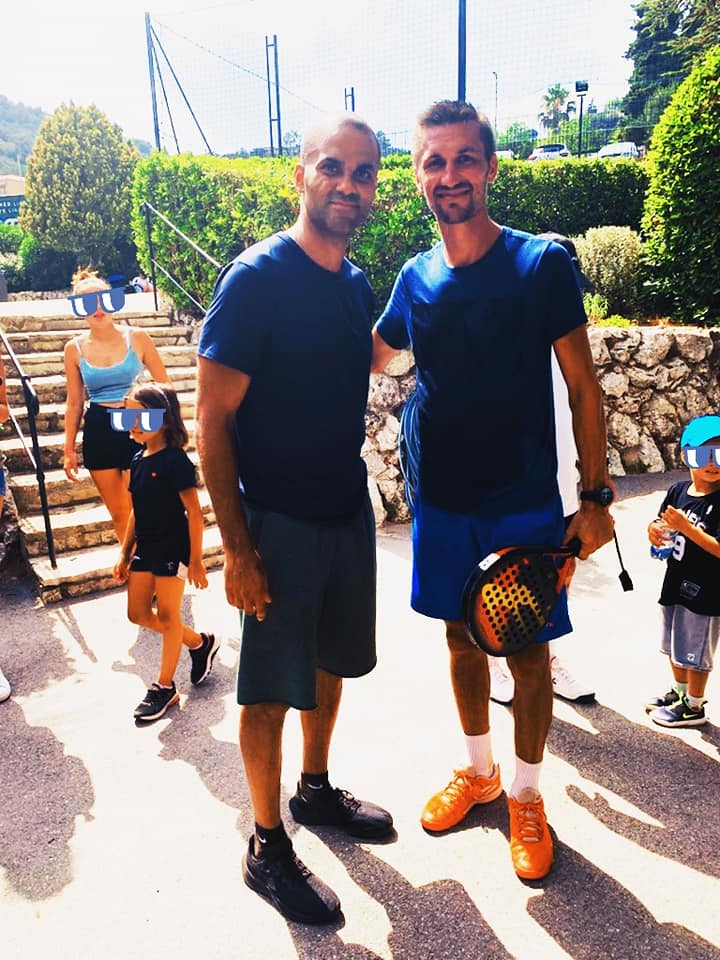 Tony Parker also continues to be talked about in the field of padel. After Roland-Garros, here it is again on the grounds of Padel of Èze. And we understand that he could invest more and more professionally in the coming weeks / months. Case to follow.
Clement continues:
"It's a good visibility for the padel. Last Saturday, we had a rally organized by Tony Parker who made a stopover with his boat on the shores of the Mediterranean coast. He was accompanied by his friends Matt Pokora, Laure Boulleau and Bruno Cheyrou "
"Then small matches with Bruno Cheyrou, Didier Deschamps, Cyril Hanouna, Laure Boulleau and Matt Pokora for his big debut at the padel. "
Matt Pokora, as for him already found his new sport!
"For the little anecdote, Cyril Hanouna don't like to stay on a parity score. With a set everywhere, he (with Didier) absolutely wanted to make a great tie-break… a match that will end with a score of 10/8 in our favor. We were hot !" (laugh)
Source: Thanks to Clément Legrain and the Borfiga team!

Franck Binisti discovers the padel at the Club des Pyramides in 2009 in the Paris region. Since padel is part of his life. You often see him touring France going to cover the major events of padel French.