Raúl Marcos and Javier Garcia win the FIP Star O West 2022. The Spaniards were solid all weekend and won the final without shaking. 6/3 6/3
On fire in the Egyptian cold
Juanlu Esbri and Javier Barahona make the entry break and show that even if they are not favorites, they intend to win this FIP Star. Raúl Marcos and Javier Garcia come back instantly, and start racing in the lead.
The points are very long, and the games often go as far as "punto de oro", but the Marcos/Garcia pair know how to be very decisive in important moments.
The visual sensation is that the match is very tight, but the games go by until 5/1 for Marcos/Garcia. The favorites finally conclude the first round 6/3 and are closer to the title.
Marcos and Garcia too strong
On a very bad game from Juanlu Esbri and Javier Barahona who chained the faults, Raúl Marcos and Javier Garcia took the opportunity to make the break in the second. With a set and a break in their pocket, it is hard to see how the Madrilenian and the Murcian could let this meeting slip away.
Yet Juanlu Esbri and Javier Barahona shout "Estamos vivos" -we are still alive-. Indeed, for a short time they will have returned by taking the break, but on the next game, Marcos / Garcia drives the point home.
Raul Marcos and Javier Garcia remain solid at the time of conclusion and win the FIP Star O West Cairo!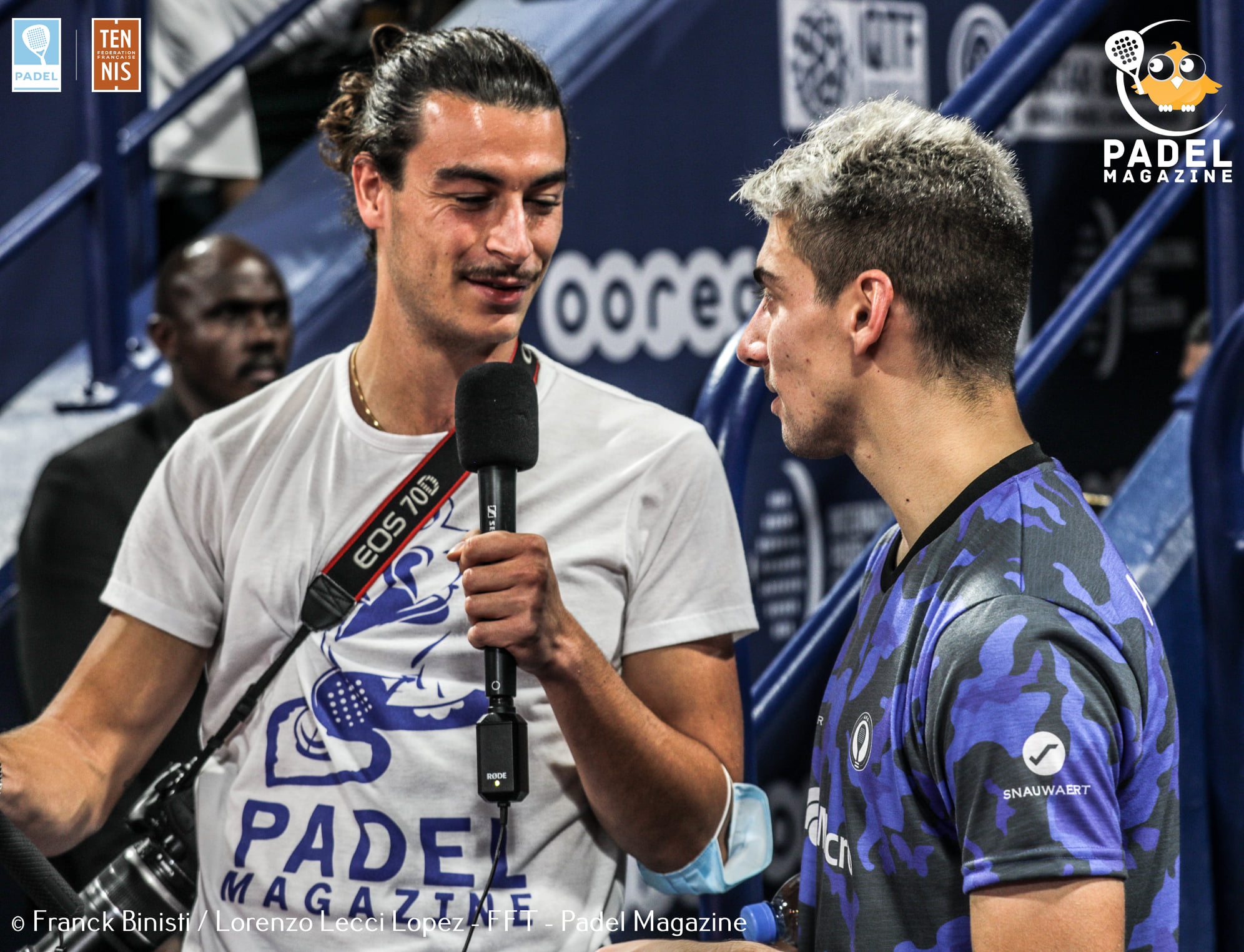 From his names, we can guess his Spanish and Italian origins. Lorenzo is a multilingual passionate about sports: journalism by vocation and events by worship are his two legs. He is the international gentleman of Padel Magazine. You will often see it on the various international competitions, but also on the major French events. @eyeofpadel on Instagram to see his best photos of padel !