Focus on the three flagship rackets in the Black Crown range for 2020. One for each of their stars: Marta Marrero, Adrian Allemandi, and Eli Amatriain.
For 2020, Black Crown equips its three stars under contract with three rackets made for them: the Piton Nakano 3k, the Piton Air, and the Piton 8.0. Once again, great work.
Piton Nakano 3k
This is Marta Marrero's racket for the 2020 season. Equipped with the same mold as the previous Nakano, it differs from the latter by the fact that it has a additional 3k carbon layer, for more power. The foam stays flexible, which makes this pala very comfortable. In addition, its enlarged sweet-spot makes it particularly handy and controllable. In short, a versatile racket, within everyone's reach, with in addition a neat aesthetic.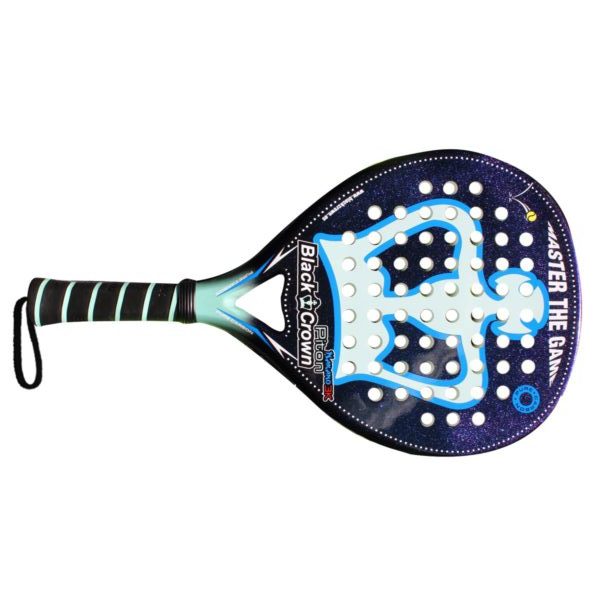 Piton Air
It is the palace ofAdrian Allemandi. This is a great novelty since it incorporates an "Air" system, supposed to reduce vibrations tremendously. In terms of sensations, the foam Medium density EVA, perfect compromise between precision and "salida de bola", add to that an enlarged sweet-spot and you have a particularly controllable racket. On the faces, two layers of fiberglass and one layer of 3k carbon, we remain in versatility. It is a racket cut for "Tito", a very skilful player on the right who likes to maneuver the point, and finish it if necessary.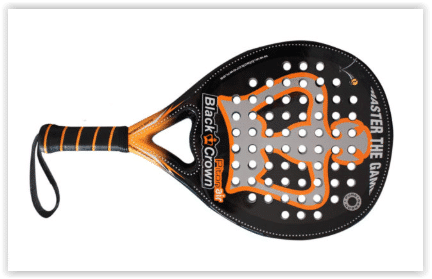 Piton 8.0
Piton 8.0 is the racket of Eli Amatriain, but also of Jose Antonio Garcia Diestro. It is the most powerful and stiffest racket in the range. It incorporates a foam Medium density EVA, and 15k carbon mixed with fiberglass on the faces. The advantage of this mixture is to offer a rigid material like carbon but with more elasticity. As on the other models of the brand, the sweet-spot is widened, for more control. We are therefore dealing with a racket ideal for attackers, rather rigid, which retains a good "salida de bola" and good handling. Once again, the brand emphasizes versatility.