If your elbow tends to hurt when you play padel, here are some palas that could help you avoid problems with your arm.
When we play a lot padel, one can suffer from epicondylitis, a tendonitis in the forearm which usually takes a long time to pass. If you feel that your forearm is very tight after practicing padel, the problem may be with your hardware.
Indeed, a racket that is too heavy, or that will not sufficiently absorb vibrations the ball will put a strain on your muscles, which can eventually lead to epicondylitis. The vibration absorbers present in the new palas may be a solution but there are basic principles to be observed in the choice of its material to avoid problems as much as possible.
Change racket when yours is worn out : a pala at the end of its life will no longer sufficiently absorb the vibrations of the ball, which will put more stress on your forearm
Favor round shapes and light palas : a pala that is too heavy for you and with a lot of weight in mind will require more work on your arm muscles
Choose a flexible foam : especially in winter, where the gum tends to harden, which makes the racket harder and therefore less absorbent
Prefer a flexible material on the faces : the less rigid the material that makes up the sides of the pala, the more it will absorb vibrations
here is a selection of high-end palas that might suit you!
Black Crown Piton Air
For the Black Crown, a model is perfect for players with elbow pain, it is the Piton Air, used by Adrian "Tito" Allemandi on the World Padel Tour. The air present in the handle allows optimal vibration absorption. Round in shape, it is a light and easy to handle pala.
Inside we find a mid Eva foam and a carbon / fiberglass mixture on the sides, which makes it one of the most powerful palas (and therefore the least flexible) those recommended for players who want to take care of their joints.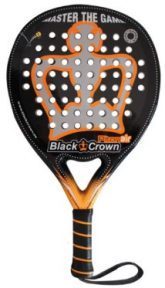 Cartri Cannon 720
At Cartri, a model that we tested, is particularly appreciated for its incredible comfort and its great absorption of vibrations. Lightweight, the Cannon 720, has FOAM foam, and a 6k carbon / fiberglass mixture on the sides, a perfect cocktail to prevent epicondylitis while having a great ball output.
If you want a premium pala handcrafted in Spain, this model is for you!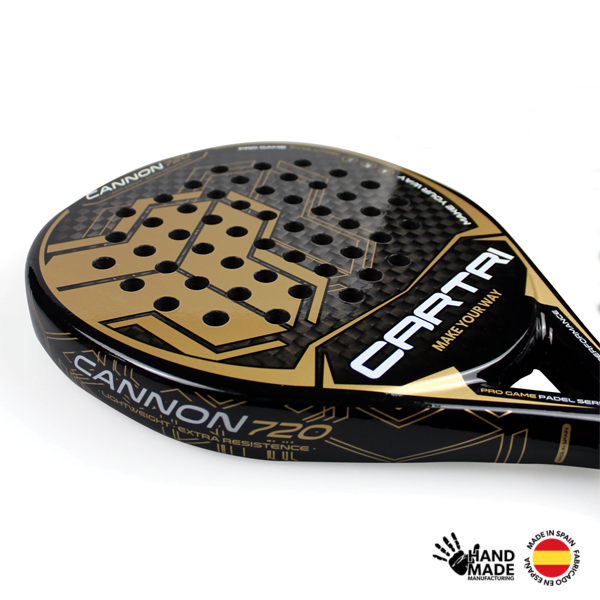 Kelme Falcon
With its almost round mold and its highly elastic compressed Black EVA foam, this pala is a rather powerful all-round racquet, which will allow you to feel comfortable in attack while leaving your elbow alone!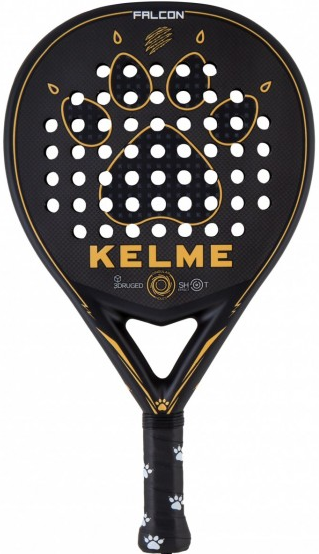 Kuikma Precision Soft
Palas for experts offered by Kuikma, the Precision Soft will be the most gentle on your joints. SoftEva foam, round shape, light weight, it is a racquet that provides comfort and that should not overload your forearm, despite the presence of 12k carbon on the sides, which provides more power.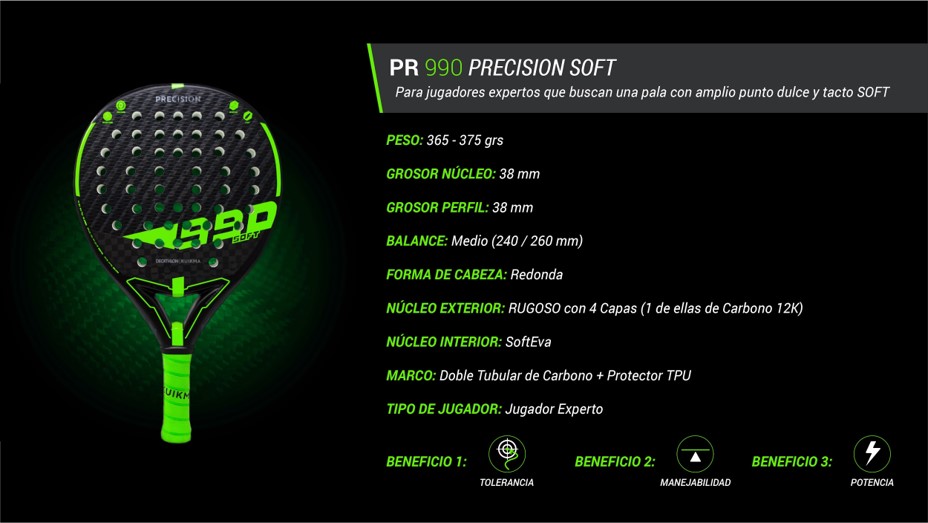 Varlion LW Summum Sevenrhombus
A top level racquet, round shape, which features Eva Hypersoft foam. For more flexibility and therefore even better vibration absorption, we advise you to choose the winter version (W). At Varlion, we also let you choose the weight of your pala, so you can take 350-360 grams for a very light pala.
The carbon on the faces is not the most absorbent material but it brings power, and the lengthened handle, combined with the ultra light protector at the head of the racquet allows to have less weight in the head and therefore less strain on the forearm.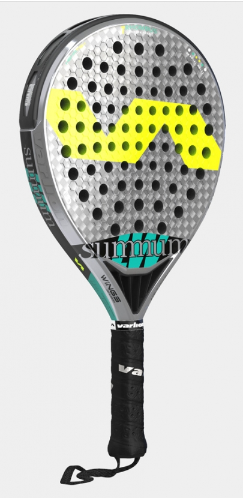 Bullpadel
Lightweight and round in shape, the Bullpadel K3 Avant has a special silicone part in its heart to reduce vibrations. The presence of Black Eva foam and fiberglass on the faces ensures great flexibility, and therefore maximum comfort and protection for your elbow!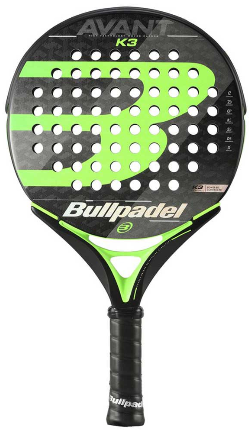 Nox Nexo WPT
Despite the presence of a rigid material on its faces, 12k carbon, this Nox Nexo WPT, round shape, and with its Multilayer BlackEva foam very comfortable, is a very interesting pala for a player wanting to protect his joints. AVS anti-vibrators add a good dose of protection for your elbow!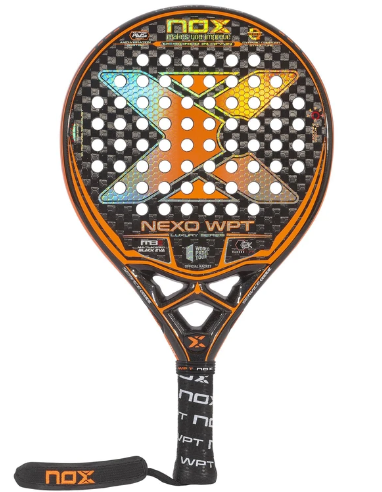 Wilson Pro Staff
Round in shape, this Wilson Pro Staff has a foam Power Foam, flexible and comfortable. Light and handy, this pala will bring you a lot of comfort and will not put too much pressure on your forearm.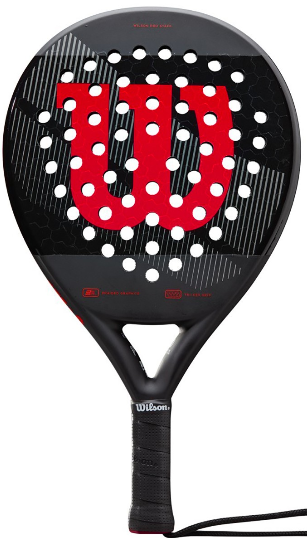 Head Gamma
La Head Gamma pro, model used by Arturo Coello on the WPT, is a very versatile pala which thanks to its Power Foam and its weight distribution rather towards the handle, will bring you comfort, absorption of vibrations and relief for your elbow. If necessary, you can even turn to the Gamma Motion, even lighter!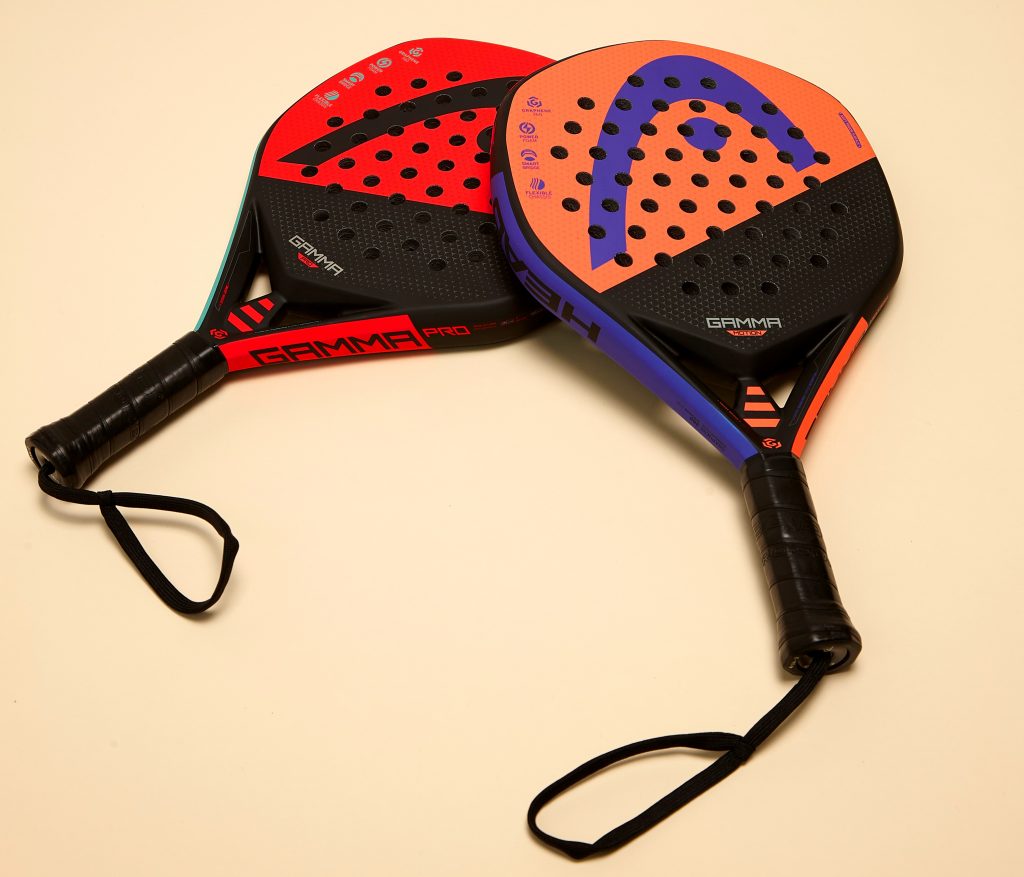 Royal Padel Supercross
This is a pala designed for those who suffer particularly from the elbow : soft polyethylene foam, fiberglass frame, aluminum fiberglass on the sides, great comfort and optimal absorption of vibrations are waiting for you!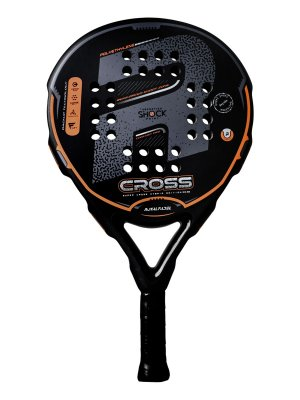 Dunlop Galactica Light
Round in shape and very light, the pala used by Patty Llaguno on the World Padel Tour features Ultra Soft foam, known for its comfort and vibration absorption. The Tri-Max bridge also helps in this area. The 6k carbon on the sides is not too stiff, so you don't over-traumatize your forearm on powerful hits!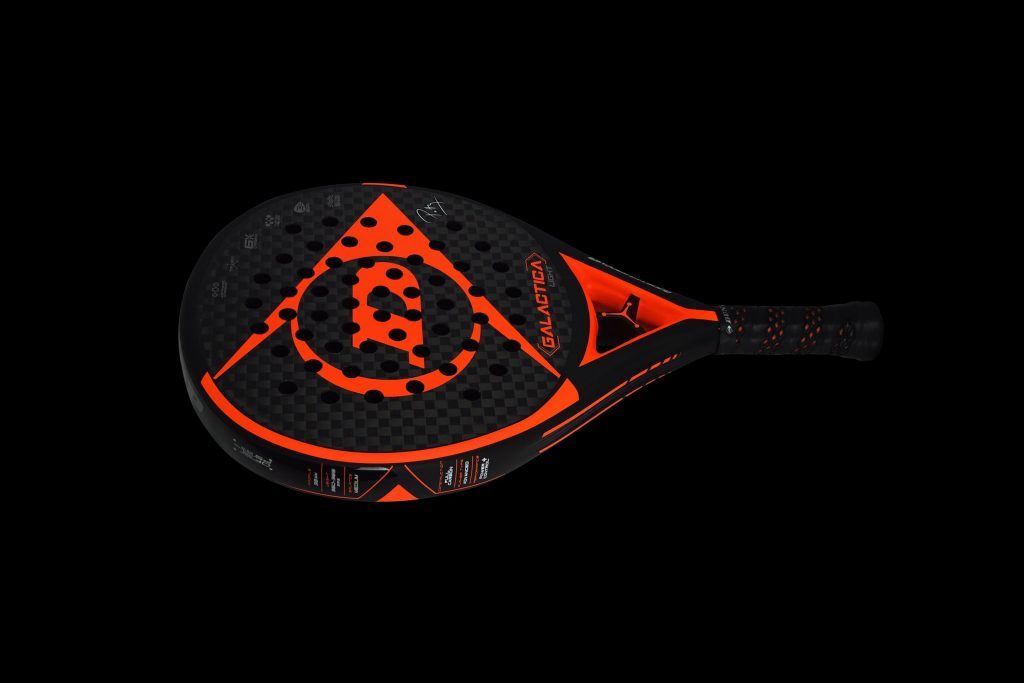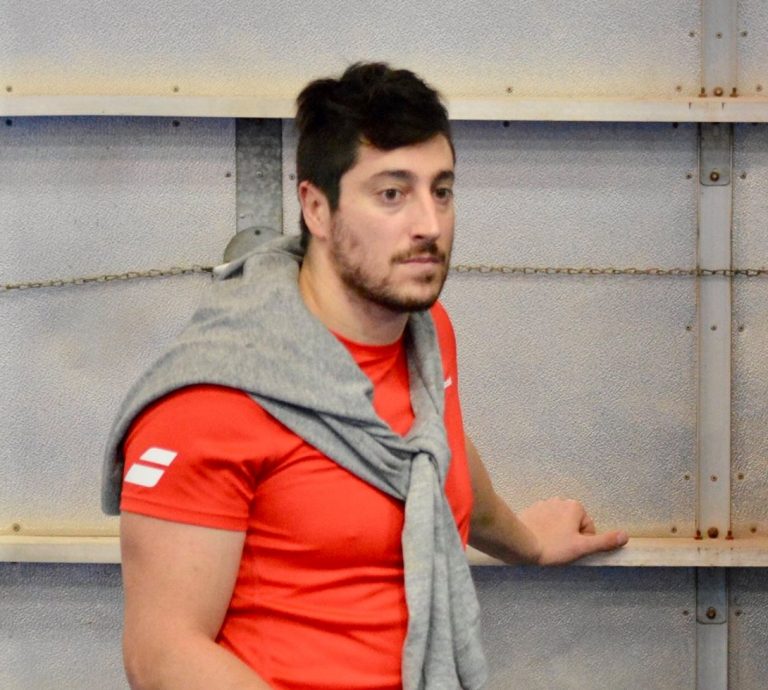 Xan is a fan of padel. But also rugby! And his posts are just as punchy. Physical trainer of several padel, he unearths atypical posts or deals with topical subjects. It also gives you some tips to develop your physique for the padel. Clearly, he imposes his offensive style as on the field of padel !