When we start padel, we never really know how to grab our pala. While taking lessons, we are told about snowshoeing. But which catch is the best?
In padel as in tennis, there are several types of racket grip, the continental grip or hammer being the most basic and the most used.
But it is not on the type of grip that I would like to focus on but on the height of the racket grip. We don't necessarily talk about it, but you will quickly realize that depending on the height of your grip, your game may be quite different.
Flexibility
The first point is the flexibility of the wrist. If you are a person who has a lot of possibilities to bend your wrist, it will be interesting to grab the pala lower in order to give a little more speed when typing. This flexibility will also allow you to save bullets in complicated areas, such as angles or close to the ground.
Do you have a rather rigid wrist? Take your pala a little higher and you will gain control.
Power or control?
Depending on the height at which you will grab your pala, you will gain either power or control. We will see the padel trainers grab the pala relatively high for more control. The players that we will call powerful, will tend to grab their pala very low, to have the tip of the pala as far as possible from their body and thus add a bigger boost during the impact.
Today, on the professional circuit, we can see players changing their grip on the racket during the game, but also the height of the grip following the stroke to be made.
And you ? How high do you grab your pala?
Juan Lebron uses a low grip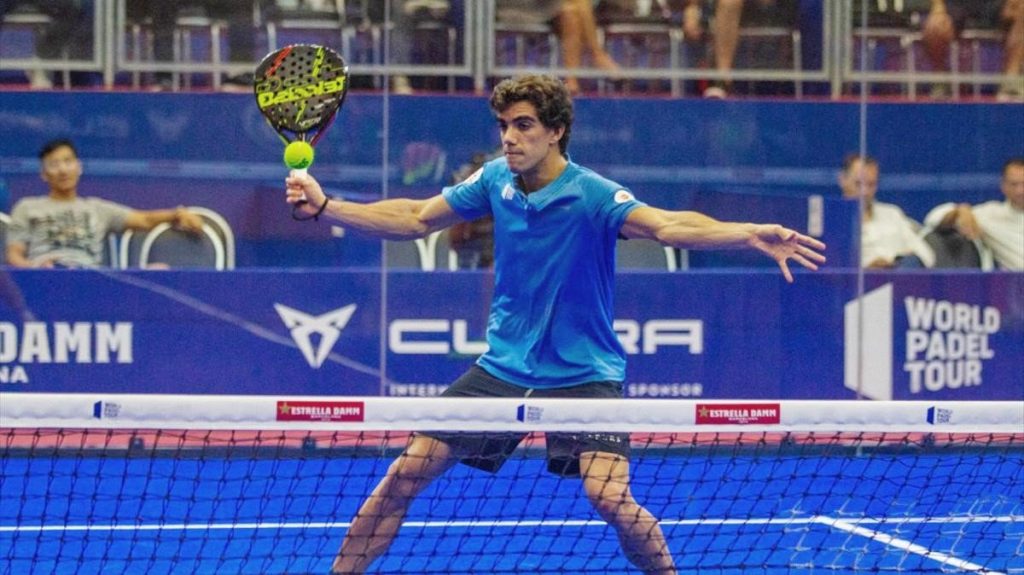 Ale Galan also uses a low grip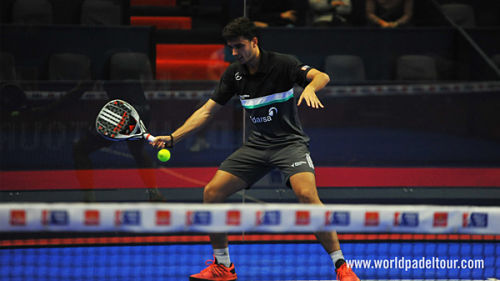 Marcella Ferrari, coach, grabs the pala high during the lessons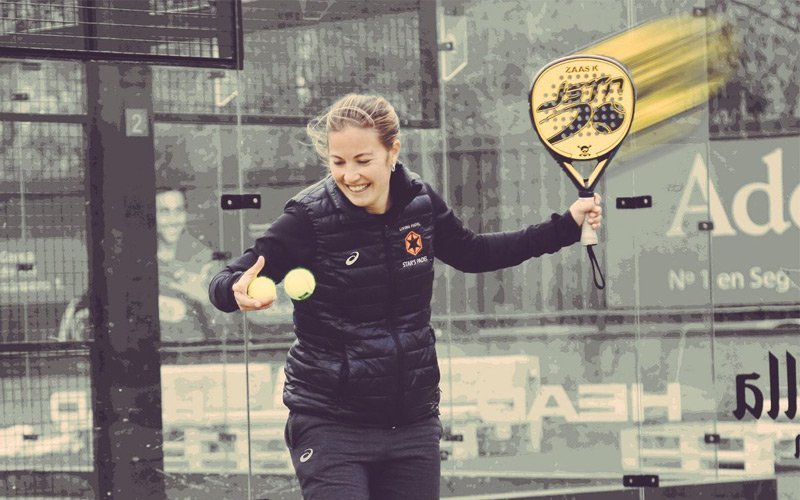 Alex Ruiz also grabs his pala high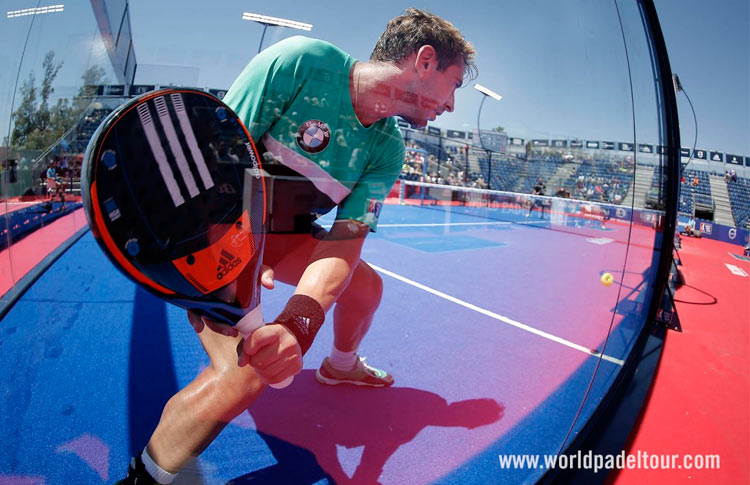 Maxi Grabiel stays with an average or "normal" height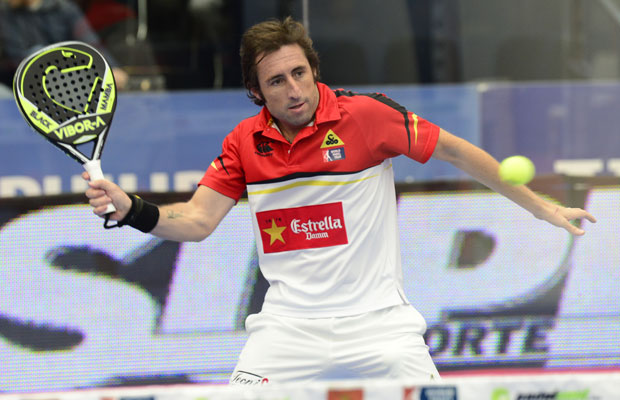 Like Kings Bela and Juan Martin Diaz
Marta Marrero has a longer handle. She grabs her pala in a "classic" way but wins in whiplash thanks to a longer handle (which is also used for her backhand with 2 hands).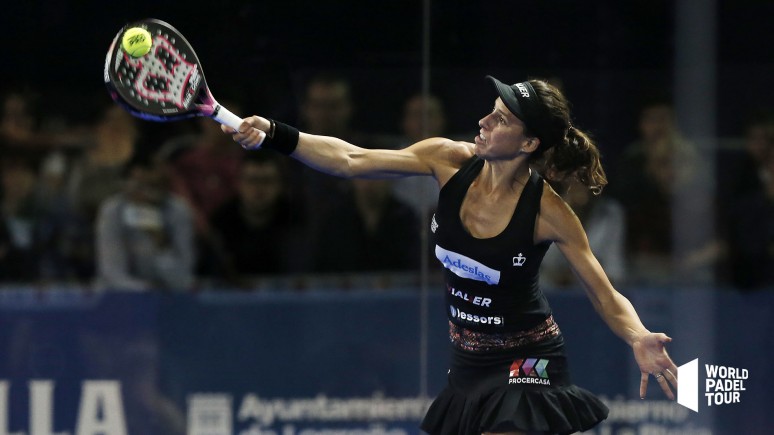 Julien Bondia is a padel teacher in Tenerife. He is the founder of AvantagePadel.net, a software very appreciated by clubs and padel players. Columnist and advisor, he helps you play better through his many padel tutorials.