Several sources indicate a association between Fernando Belasteguin and Sanyo Gutierrez on the World Padel Tour 2021 , will this new pair see the light of day?
For some time, rumors have been rife about the World Padel Tour, and it is sometimes better not to pay attention to it as some stories seem far-fetched. But when our colleagues fromPadel Analistas announce a new association, we can no longer ignore it.
Although it is cheated for Juan Martin Diaz and Franco Stupaczuk, Enric Bayon, from Radio Marca Barcelona, ​​is a specialist in pair switching and he seems convinced that Fernando Belasteguin and Sanyo Gutierrez will join forces next season.
- changes are all the rage on the WPT, so let's see what could happen in 2021.
The end of Bela / Tapia?
First, it would mean that Bela and Tapia would separate, what Bela did not seem to indicate at all during her visit to the Pyramids. We know players who are adept at the language of wood and several times pairs have acted as if everything was going well on social networks to separate a few days later ...
The other specialist in scoops in the padel world, Emilio Forcher, indicated recently that Tapia was tired of playing on the right and that he wanted to separate from Bela next year, to play with Pablo Lima or… Sanyo Gutierrez!
The end of Stupa / Sanyo too?
Sanyo Gutierrez who performs a very good end of the season with Franco Stupaczuk, but who does not always seem very happy with the choices of his partner on the field and who does not hesitate to show it. Alongside Sanyo, Stupa, who has regained its best level in recent weeks, seems a little effaced and does not necessarily give the impression of being very fulfilled.
A separation would therefore not be not really surprising, especially when you see the difficulties encountered by this pair against Lebron and Galan, the best current team on the World Padel Tour.
Bela and Sanyo, compatible?
Fernando Belasteguin and Sanyo Gutierrez are two of the most experienced players in the World Padel Tour, they have rubbed shoulders for years on the professional circuit. Yet they have never teamed up together ! When the Lima / Bela pair started to decline, some thought that the two Argentines were going to team up, especially since they were both sponsored by Head at the time, but it did not happen ...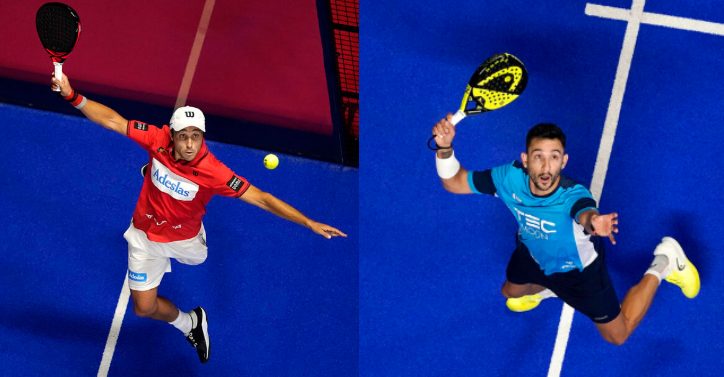 Even though it is obviously not as dominant as it once was, Fernando Belasteguin remains one of the best players on the left. He lacks firepower at the top compared to youngsters like Galan, Tapia or Lebron, but he excels at building points and has a foolproof mind. Not to mention his permanent rage to win in the field.
Sanyo is with Juan Lebron (and Pablo Lima possibly) the best player right now. Like Bela, he has a strong temper and tends to put a lot of pressure on his partner. In the end, he certainly seemed more comfortable with a strong character like Paquito Navarro than with an introverted player like Stupa.
Bela, the best choice for Sanyo?
If the Tapia / Bela pair split, Sanyo obviously seems the best choice for Bela, given his hierarchy in the right-wing players today. Moreover, with a true right-wing player, Fernando would no longer need to turn in attack and could fully devote himself to his role as a left-hand player. On the other hand, wouldn't Sanyo have interest in playing with a very explosive and finisher player, like Agustin Tapia ?
Currently, Gutierrez, with his baseline smash, often takes the responsibility to finish the points to compensate for Franco Stupaczuk's relative lack of power. If he decides to play with Belasteguin, it is because this role of finisher suits him, because he will have to continue to occupy it with him.
It remains to be seen whether Sanyo is satisfied with this configuration. If so, then he could very well take advantage of Bela's aggressiveness and thus compose a pair with great willpower and exceptional experience. Between them, the two Argentines, aged 41 and 36 respectively, compile more than 1000 professional matches, including many victories!
Any other changes to come?
If the Belasteguin / Gutierrez pair were to be confirmed, it is hard to imagine Stupaczuk and Tapia getting together. Indeed, if Tapia leaves Bela, it is to play on the left; and although he has a profile that may be suitable on the right, it is difficult to see Stupa changing sides next season ...
Emilio Forcher was talking about Tapia / Lima. An association that could work very well! The big loser would then be Paquito Navarro, and here again, it's hard to imagine him alongside Franco Stupaczuk ...
Paquito remains one of the best players in the WPT, he will necessarily look for a first-choice teammate to share the track with him. If the Bela / Sanyo association were to take place, there would certainly be big upheavals in the Top 15 pairs !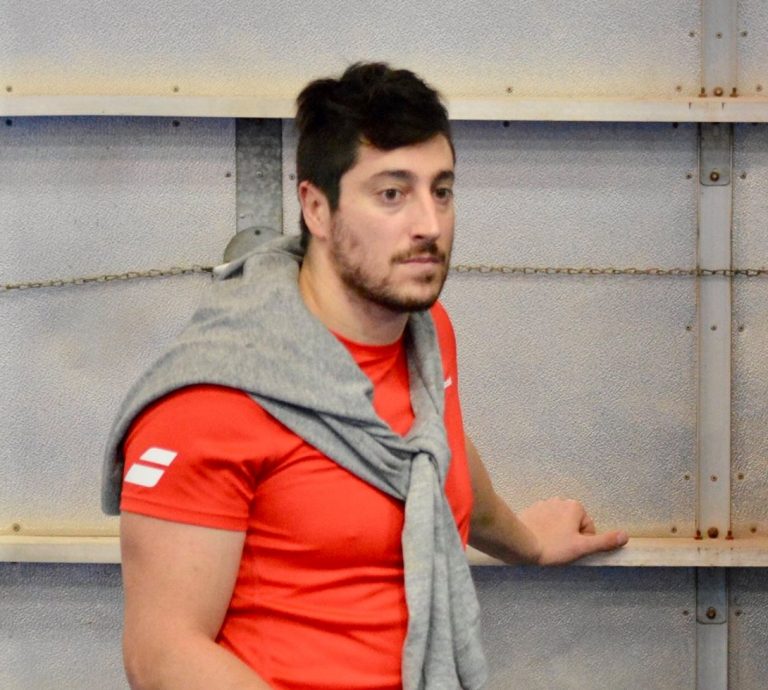 Xan is a fan of padel. But also rugby! And his posts are just as punchy. Physical trainer of several padel, he unearths atypical posts or deals with topical subjects. It also gives you some tips to develop your physique for the padel. Clearly, he imposes his offensive style as on the field of padel !