Here is how the top 16 pairs for both men and women should be ranked at the start of the 2021 season on the World Padel Tour.
Remember that the World Padel Tour a blocked the ranking on March 30, 2020, at the time of the first confinement. Then she set up a Breed, a ranking taking into account only the results of the year 2020, in order to determine the eight pairs that could participate in the Menorca Master Final.
As we told you previously les World Padel Tour will set up a unlocking the ranking, taking into account for each player during the first tournament of the year, the points of Race 2020, the 5 best results of 2019, as well as for those who took part, the points of two Challenger tournaments (Paris and San Janvier ), as well as those of the 2020 FIP tournaments.
Here's what it should look like for the top 16 men's and women's pairs at the start of fiscal 2021.
The top 16 pairs for men
Galan / Lebron: 32 240 points
Belasteguin / Gutierrez: 20 945 points
Lima / Tapia: 19 955 points
Navarro / Di Nenno: 15 170 points
Chingotto / Tello: 13 460 points
Germani / Sanchez: 12 101 points
Ruiz / Stupaczuk: 11 810 points
Botello / Ruiz: 10 470 points
Silingo / Diaz: 9 835 points
Mieres / Cepero: 5 799 points
Javi Rico / Momo Gonzalez: 5 310 points
JM Diaz / Nieto: 4 425 points
Capra / Lijo: 4 217 points
Piñeiro / Barahona: 4 174 points
Bergamini / Campagnolo: 4 109 points
Belluati / Garrido: 4 072 points
Unsurprisingly, Ale Galan and Juan Lebron, great dominators this season, have a fairly clear lead over their pursuers. To note that number 1 when starting the year will be Galan, who, with 16 points, exceeds his teammate Lebron (360 points).
Behind, we find the three new pairs Bela / Sanyo, Lima / Tapia and Di Nenno / Navarro, followed by Chingotto / Tello, a little penalized by the results of 2019. Behind it is logical, with the little surprise Cepero / Mieres in 10th position, which benefits from the vouchers Juani's results in 2019.
Then, from the 12th place, the pairs stand in a pocket square !
The first 16 pairs for women
Salazar / Triay: 24055 point
Marrero / Ortega: 22 190 points
Josemaria / Sanchez: 21 275 points
Gonzalez / Sainz: 17 710 points
Alayeto / Alayeto: 15 800 points
Amatriain / Araujo: 8 850 points
Llaguno / Riera: 8 850 points
Nogueira / Tenorio : 6 points
Brea / Icardo: 5 120 points
Carolina Navarro / Reiter: 4 905 points
Iglesias / Osoro: 4 853 points
Galan / Villalba: 4 393 points
Lucia Martinez / Virseda: 3 601 points
Teresa Navarro / Carnicero : 2 points
Rufo / Talavan: 2761 point
Brito / Traviesa: 2 650 points
Among the girls, three pairs are very close at the top of the ranking, with the brand new association in the lead: Salazar / Triay. Note that there is two tied world number 1: Ale Salazar and Ari Sanchez, who, with 12 points each, are ahead of Triay and Sainz (390 points)!
The two pairs who "switched" Araujo / Amatriain and Llaguno / Riera, are tied for sixth position, with 8 points each!
A bit like Mieres / Cepero for the men, the pair of veterans Nogueira / Tenorio is a bit of a surprise in the standings. This pair takes advantage of the Portuguese's good results in 2019 to start the year as seed number 8!
Behind, it's like with men, several pairs stand in very few points!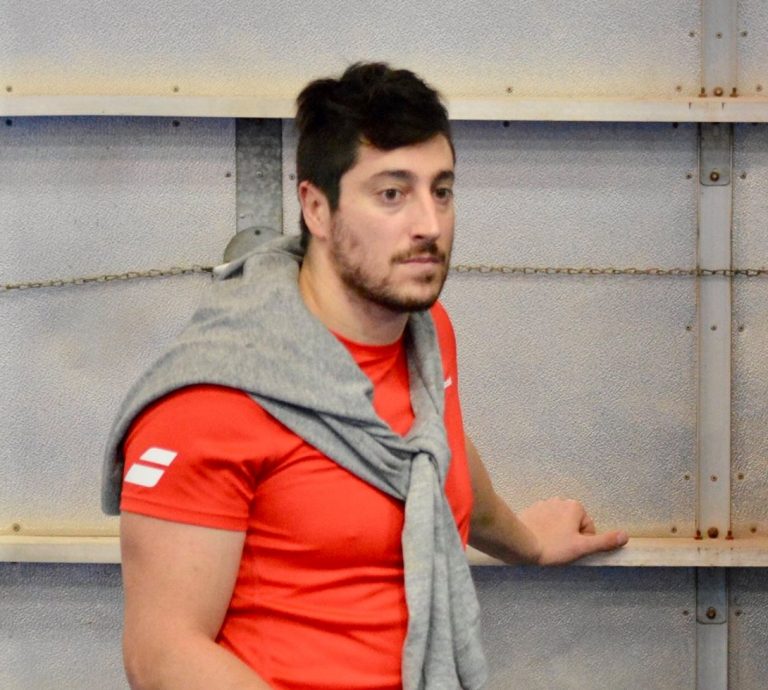 Xan is a fan of padel. But also rugby! And his posts are just as punchy. Physical trainer of several padel, he unearths atypical posts or deals with topical subjects. It also gives you some tips to develop your physique for the padel. Clearly, he imposes his offensive style as on the field of padel !