Geoffrey Demeerlaere, the co-owner of the padel center in Senegal, La Palmeraie Sporting Club describes his wonderful padel club in Saly.
Can you describe the center?
Located on the "small side" of Saly, seaside resort, 80 km from Dakar,
The Palmeraie Sporting Club is a multisports complex located in a palm grove comprising 2 courts of Padel panoramic, pétanque courts, 5-a-side football on synthetic grass, fitness room, capoeira, zumba, aqua-bike, massage room, aesthetics, endermology (LPG system), beach tennis, beach volleyball, a kids area, pro shop and a snack bar restaurant.
Padel in Senegal, why?
Since the opening of the motorway linking Dakar to Saly and the imminent opening of the future airport located at 20 minutes, real estate as well as tourism is growing again in Saly.
Builder by profession, I wanted to create a sports center within a palm grove to meet an ever increasing demand of residents in terms of sports activities.
With the explosion of padel in Europe, it seemed to me wise to replace the tennis courts initially planned for the project by Padel.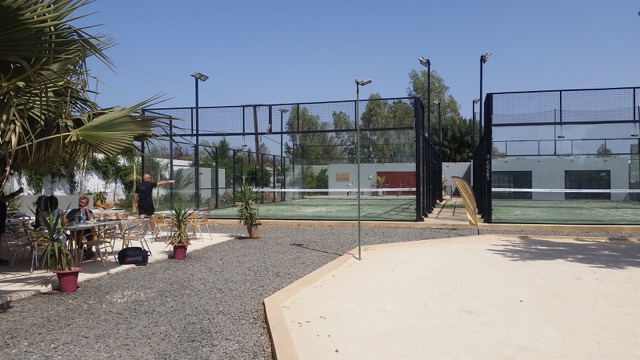 What is the balance sheet since the opening?
After 8 months of opening, the results are very encouraging. Residents easily become "addicted" to Padel.
The only "catch" if there is one is the lack of training. To remedy this we bring qualified people from Europe such as Pierre Lamoure founder of Upadel.net or even Max Moreau n ° 3 french. Private or group lessons, entertainment and exhibitions are at the rendezvous.
The creation of other padel fields is planned for 2017 as well as an extension of the structure
The club is getting closer to Mougins ...
In more detail, We work in partnership with our exclusive representative on Padel Riviera Mougins, Frédéric Gardet, Julien Chardon and their network Padel International in Europe to organize stays combining tourism and internship Padel in a country where it is sunny all year round.
An exhibition with international players is preparing for 2017.
Find out more
+ information on the facebook page "La Palmeraie Sporting Club" or in France at "Padel Riviera Mougins ".
Equipment partners Padel : Padelpoint / Shark Padel
Our team :

Caroline Peretti Figueira Demeerlaere owner and director of the club. (Franco / Brazil).
Geoffrey Demeerlaere owner of the Club (Franco / Brazilian).
Jean-François Marti responsible for the padel part. (French)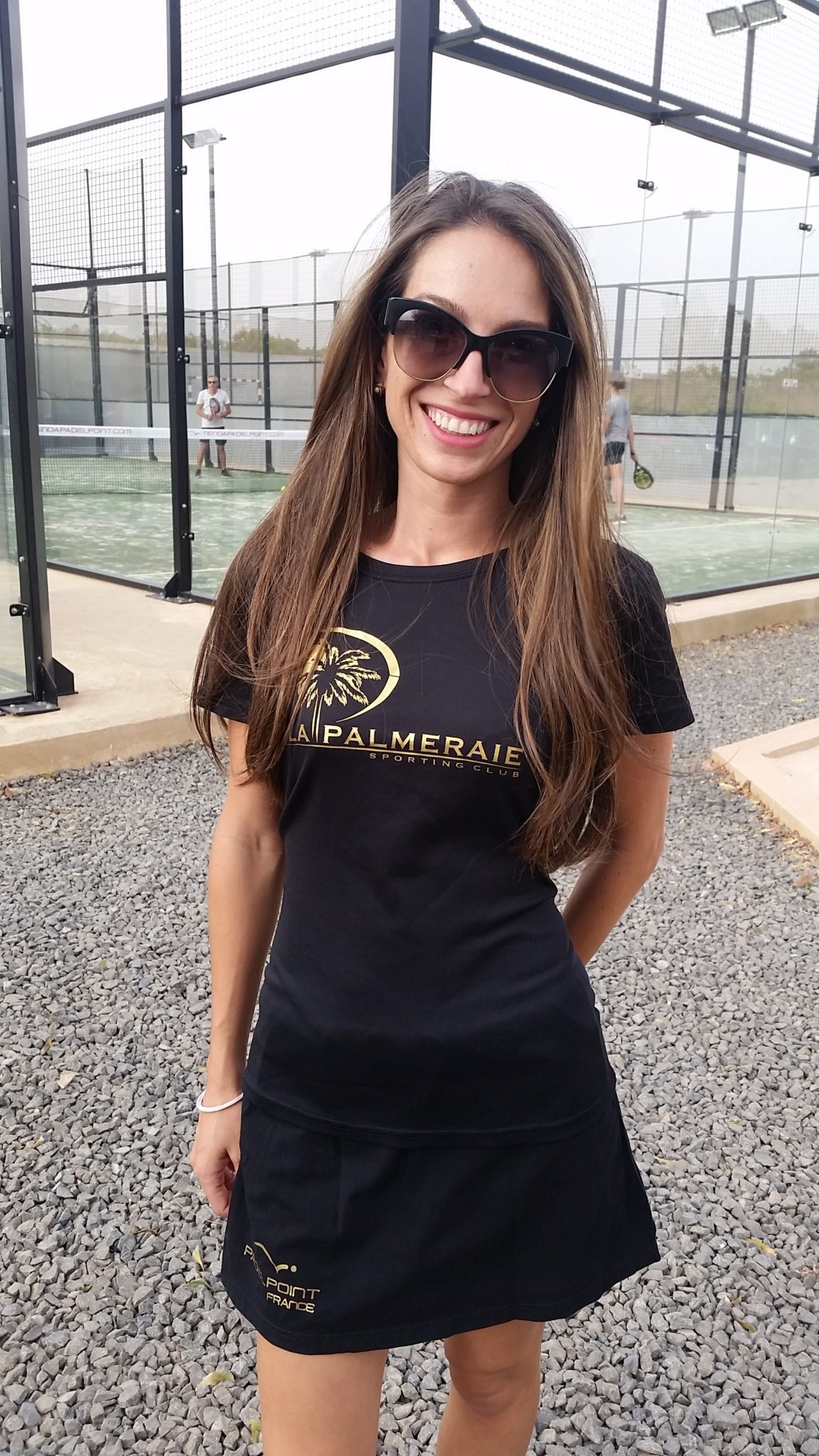 Franck Binisti discovers the padel at the Pyramid Club in 2009 in the Paris region. Since then padel is part of his life. You often see him touring France by going to cover the big French paddle events.