Gianluca Rosso (professor at the University of Turin), Luca Malfatti (founder of Quant4sport) and Christian Perone (Italian player) offer us an investigation into the expansion of the padel in Italy.
A pandemic to grow
There is no doubt that the padel is enjoying a moment of great success, even exceeding expectations in some respects. The pandemic period and the sedentary nature of the confinements have led to a rediscovery of the pleasure of sport in general, but in particular of those which allow a good expenditure of energy and which limit contact between practitioners.
Tennis is definitely one of those sports, as it is semi-individual in nature, allows for distance, and can often be played on outdoor courts. the padel somewhat follows this pattern, although it is played in pairs and the field is smaller and surrounded by walls. Still, the upward trend seemed even more obvious and rapid than in tennis. This short article focuses on the padel in Italy thanks to the results of an exclusive survey carried out within the University of Turin.
A scientific quiz
In view of this exponential growth, it was decided to conduct a field survey, using a questionnaire created for the occasion. This questionnaire, consisting of multiple-choice questions, was sent to tennis clubs throughout Italy: both those equipped with padel than those who are not equipped, in order to compare the responses obtained from these different sports centres.
The first questions aimed to categorize the club, using as parameters the region of origin, the number of tennis members and the number of tennis courts. padel available. Clubs which did not have tracks were then asked to padel if they plan to build any in the near future. Clubs with courts, on the other hand, were asked whether the number of hours per week set aside for tennis and padel had increased following the addition of land padel, what was the average age range of players in padel, how the sport was progressing at their facility, and whether or not these courts had replaced a pre-existing activity, such as five-a-side football pitches.
Le padel to replace 5-a-side football
The first consideration to be made on the answers obtained, which number 120, is that we have a great heterogeneity at the level of the responding clubs. This applies both in terms of origin, number of members and number of playing fields. padel available. This fact reinforces the following results because they do not come from a specific type of sports center, but rather from a combination of different facilities.
The first result obtained by the research is that, the more one goes towards the South, plus the number of clubs with pitches of padel decreases. As for the clubs that do not have one (representing 49% of the clubs that responded to the questionnaire), half of them intend to have one built within the next three years at the latest, which shows a strong propensity to invest in this sport. This observation can be made for all categories of clubs, without distinction. If we consider the clubs equipped with tennis courts padel, we see that the number of hours booked per week has increased by almost 70%, which is a good sign for operators because it is one of their main sources of income.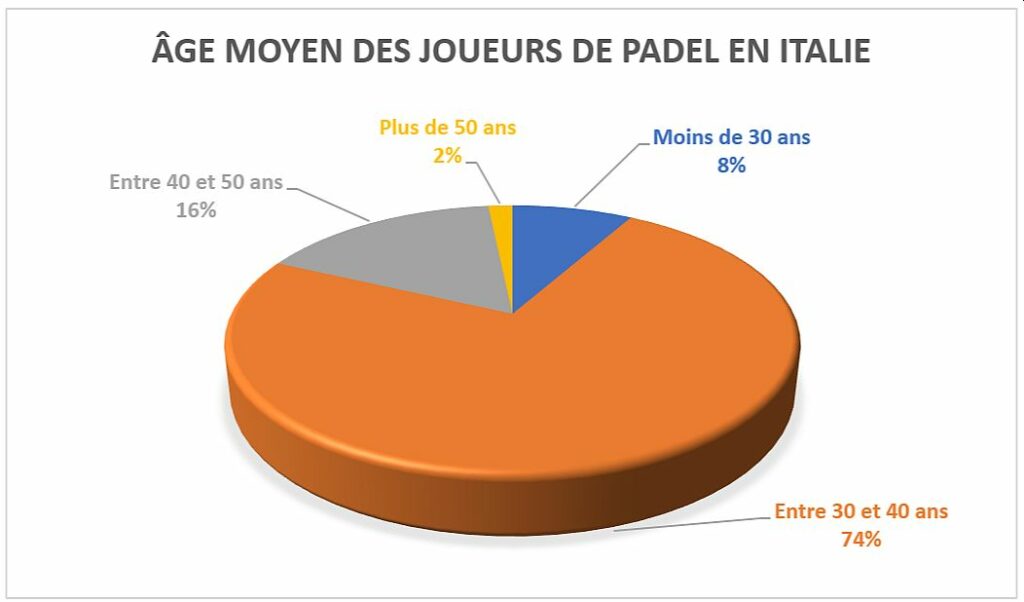 The age group most involved in this discipline is between 30 and 40 years, according to more than 70% of respondents. Regarding the development of this activity, 88% of respondents define their situation as being in strong or medium growth. Finally, in 60% of cases, the padel did not replace another activity, but came to be added to the already existing offers. In the remaining 40%, the most sacrificed activity is five-a-side football.
The same phenomenon in France?
Overall, research shows that the discipline of padel in Italy is growing at a significant pace, without distinguishing between types of clubs or regions.
The propensity to invest in it is also marked, because it is a profitable and rapidly growing activity. In fact, the padel has all the qualities required to be considered a true mass phenomenon. And it is very likely that the Italian situation could be very similar to that of other European countries, especially France.
You can find in images the phenomenon of Padel Mania in Italy, With l'episode Padel Investigation filmed in Catania by Padel Magazine.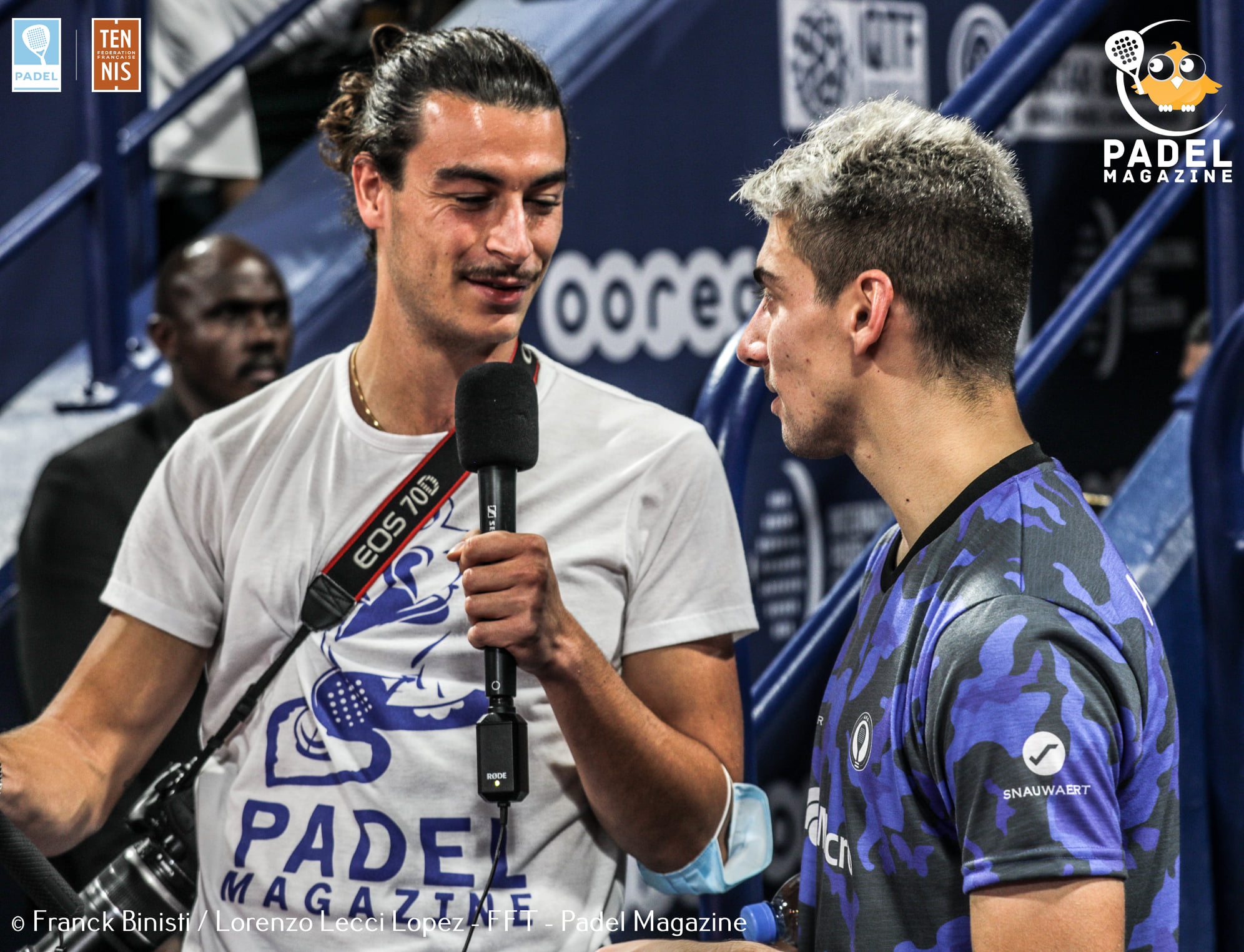 From his names, we can guess his Spanish and Italian origins. Lorenzo is a multilingual passionate about sports: journalism by vocation and events by worship are his two legs. He is the international gentleman of Padel Magazine. You will often see it on the various international competitions, but also on the major French events. @eyeofpadel on Instagram to see his best photos of padel !