What show ! What a crowd at the Club du Mas Perpignan for the second stage of the FFT Padel Tour.
Unquestionably, this elite event of the padel French will have marked by the level of play and the quality of the matches, illustrated to perfection during the semi-finals and finals ladies and gentlemen.
A tournament that was full!
Yes, top French players were absent, but in the end, we had unprecedented matches and exceptional opposition. Among the ladies, the absence of Alix Collombon and Léa Godallier allowed the other players to stand out and give us some very close matches.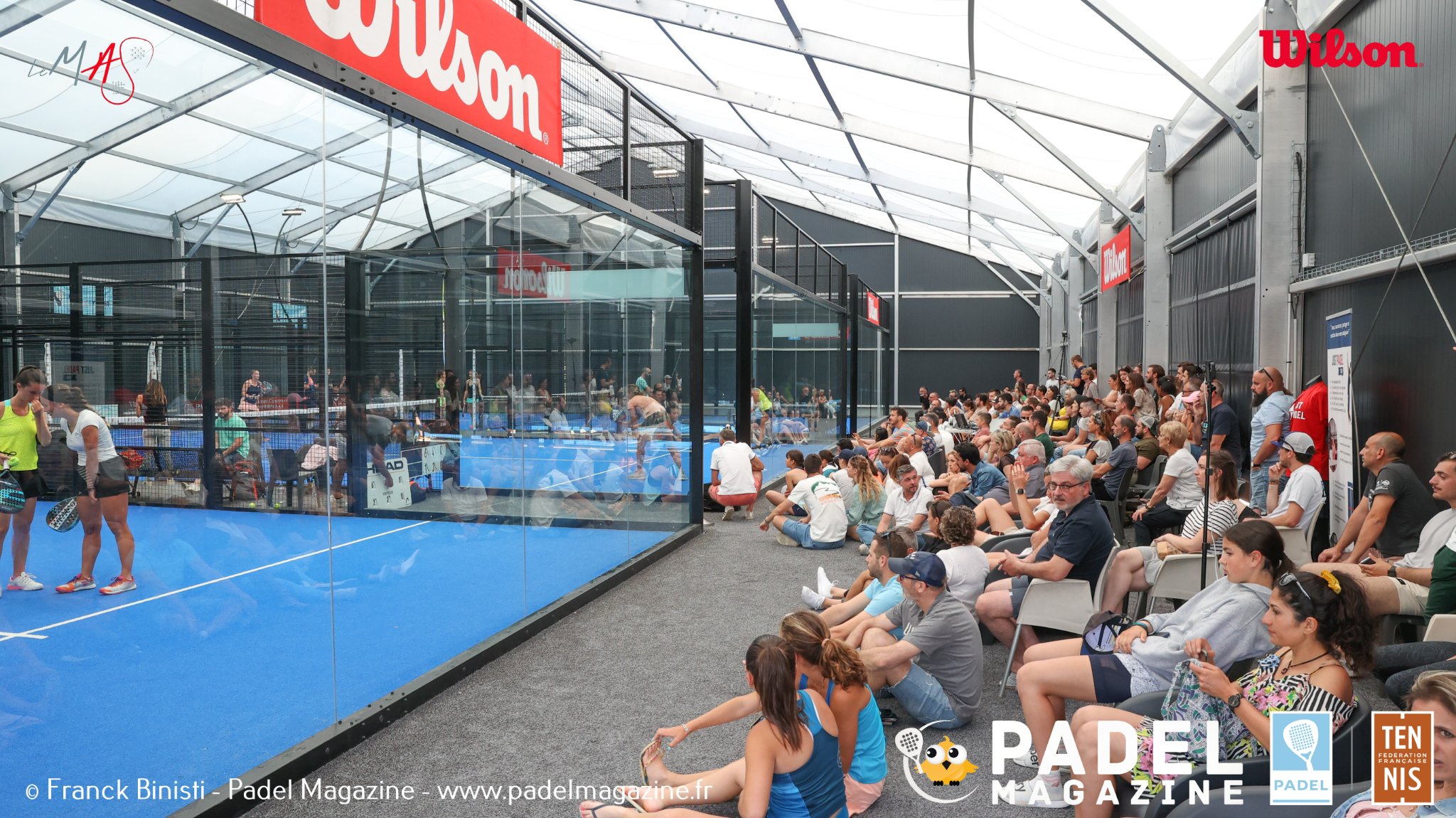 For the Club du Mas, we will have broken records with an audience that came in droves to see the best players but also, "it must be said one of the personalities who talk a lot about padel, Cyril Hanouna" explains Alain Henry, one of the managers of the Club du Mas.
The elected official in charge of padel, Eric Largeron, was also present all weekend. "The work of the club has been exceptional. We had great matches. And the crowd that there was throughout the weekend shows that the padel is on the right track" he enthuses.

New pairs that are already talking!
Among the gentlemen, there were a lot of first times, or almost. This was particularly the case for the Grué / Valsot pair who lost in the semi-final against Cancel / Guichard.
The captains will have a job...
Robin Haziza, captain of the girls' team and Alexis Salles' successor on the men's side, Spaniard Pablo Ayma, were also present to supervise the players.
Very nice winners
Mélissa Martin / Amélie Detrivière and Yann Auradou / Manuel Vives went all out to win this P2000.
More people around the slopes, but also more people in front of their screens to watch the elite of padel French. During the final, we reached at times, as in Padel Horizon, nearly 650 people simultaneously and nearly 10.000 views.
Like a Padel Horizon, the Club du Mas fulfills the contract with an exceptional finish.
For those who want to come back to the tournament news feed, this is happening HERE.

Franck Binisti discovers the padel at the Club des Pyramides in 2009 in the Paris region. Since padel is part of his life. You often see him touring France going to cover the major events of padel French.