Let's go for the first edition of Jean Mich Padel Tour with 4 dates. We start with Padel Horizon on January 25 with a P250. Then the Padel Club de Bois d'Arcy, February 29, the Spoon Center March 21 and 22 and finally Casa Padel, April 25.
We will finish with a Master - P500. We will come back to this event soon.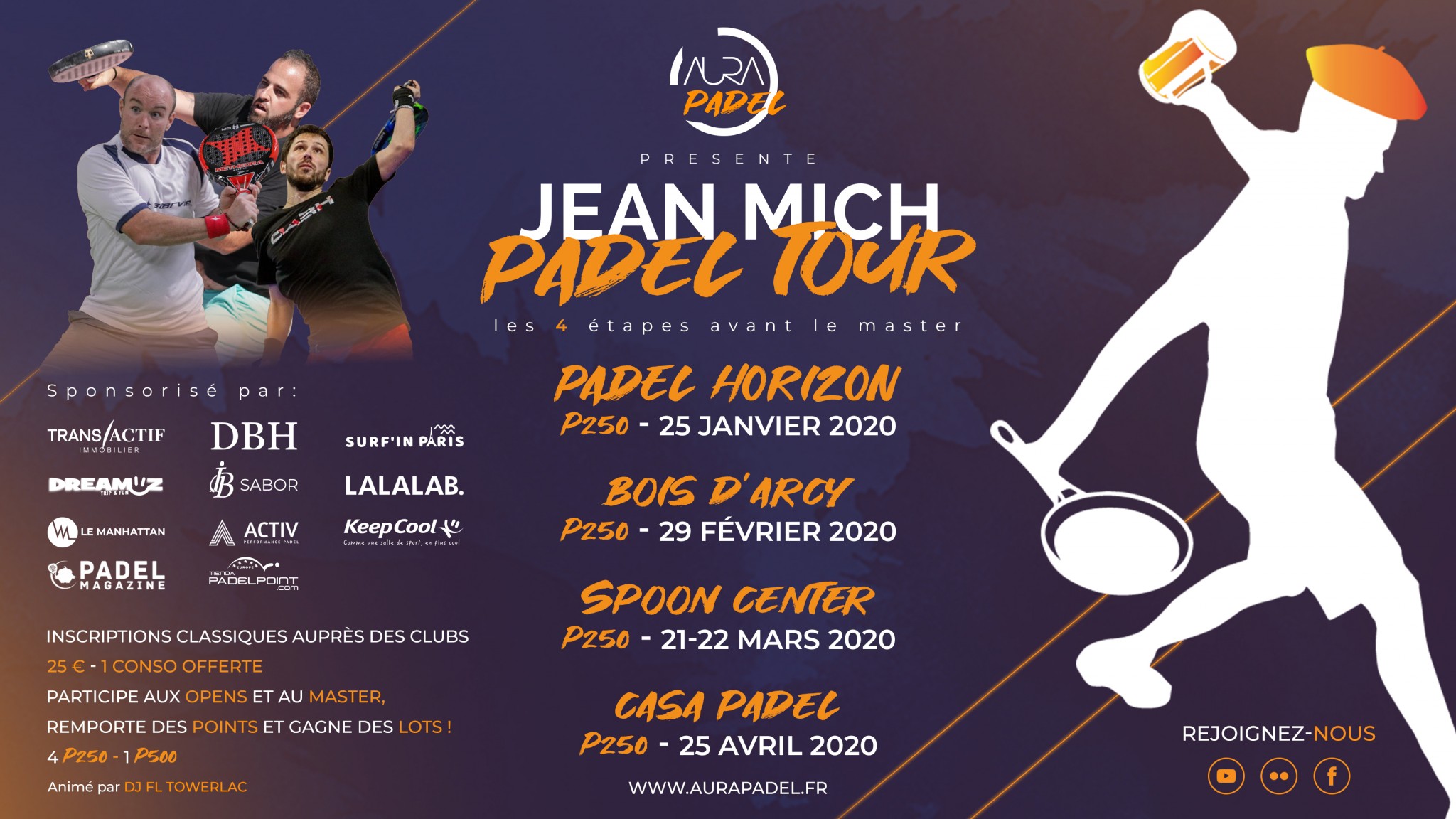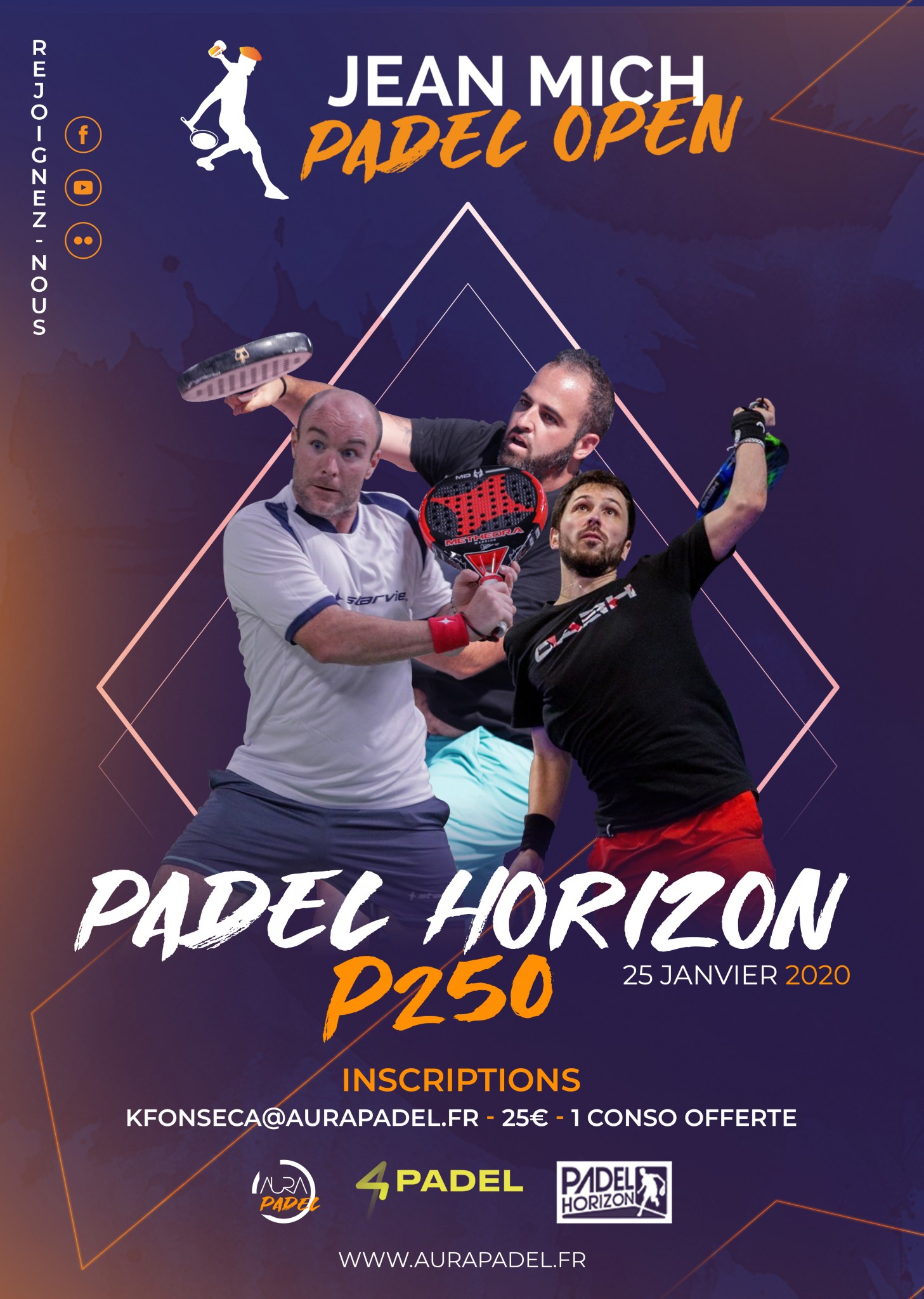 Franck Binisti discovers the padel at the Club des Pyramides in 2009 in the Paris region. Since padel is part of his life. You often see him touring France going to cover the major events of padel French.