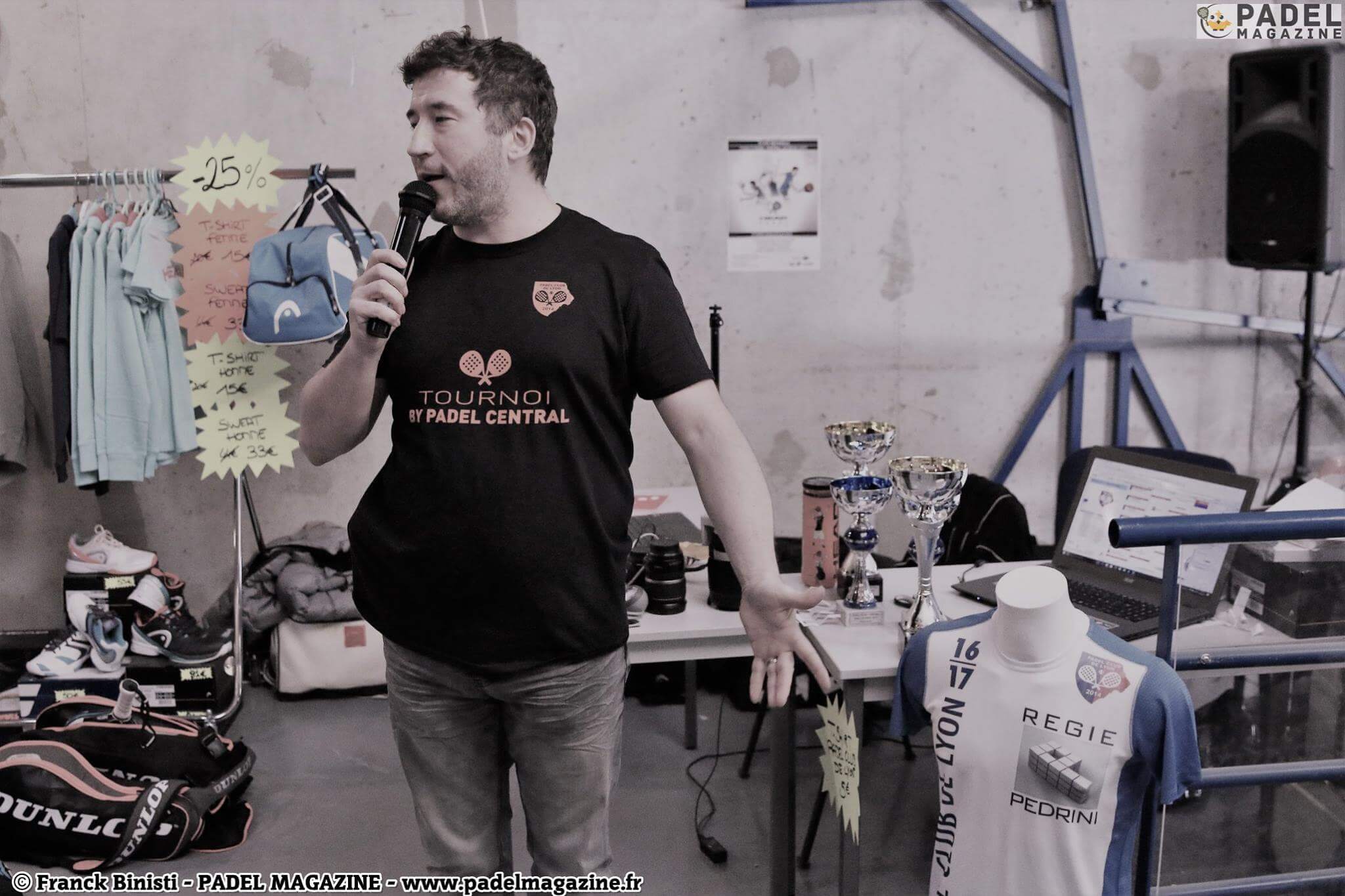 At the time of making an initial assessment of this exceptional open Central Padel, many emotions, all positive, mix and accumulated fatigue does not yet allow sorting ... .de forgiveness in advance for those or I would forget to thank on this message ...
But could ... what a kiff this tournament !!
In the first place, an obvious thought for Padel Central Laurent, without whom none of this would have been possible. There is 3 years and a half, you would have been told that more than 300 people, television and a dozen journalists would scramble to come see Gael Monfils play in your padel club, you might not have thought it yourself ....
Then again and again a huge congratulations to Thomas Maurand and Jean-Christophe Kimmerlé. Without you this club would always be a beautiful shell, but empty. You are essential, indispensable. Others could of course be there for you but the result would be light years away from what you manage to do. I am happy and proud to be part of my abilities to this great team.
Thanks to Line Padel perfect referee judge once again!
Our sponsors and partners on this tournament should also be thanked: HEAD Padel, perhaps the most active brand on the French padel market, ibis Lyon Nord, Orthopedie Charcot who trained a nice team of funny ladies with our regulars Nu Skin, Padelinternational Trading and Olivier Laurent for taking in his luggage this wonderful player that is Aitor Garcia Bassas, the LEAGUE OF LYONNAIS TENNIS always with us and this time again represented by its president Jean Wallach whose presence is always a pleasure among us finally Padel Magazine , Franck Binisti you are the mascot and the indispensable worker of the shadow of the French padel, a tournament without you it's not a real padel tournament!
A word especially for Sébastien Ruiz de Conejo and Robin Haziza who have each at their level helped and allowed the presence of Gael among us, it is even the padel in general that thank you!
Among the many media present, I would particularly highlight the investment of Adrien Pittore, present from beginning to end, he becomes the "Mr. Padel" for the Progress! special mention also for Quentin Moynet TEAM and Tristan Molineri for BFMTV, despite our amateurism, your work was excellent!
Finally, of course, thank you to all competitors, followers and spectators, if we are exhausted today but happy, it is above all thanks to your presence and your spirit padel omnipresent. Without you no tournament!
See you soon on our tracks!
PS: we put this in a month any battery for the female P1000!

Franck Binisti discovers the padel at the Pyramid Club in 2009 in the Paris region. Since then padel is part of his life. You often see him touring France by going to cover the big French paddle events.