Esprit Padel, the Lyon padel club offers 3 padel tournaments from July 31 to August 2.
Still several places available for the p250 men, p100 women and mixed this weekend
Program
✅ The men's table will take place from Saturday 13 p.m. until Sunday afternoon
✅ The women's table will take place on Sunday
✅ The mixed table will take place on Friday evening from 19 p.m.
Registrations are made by email: inscription@ espritpadel.com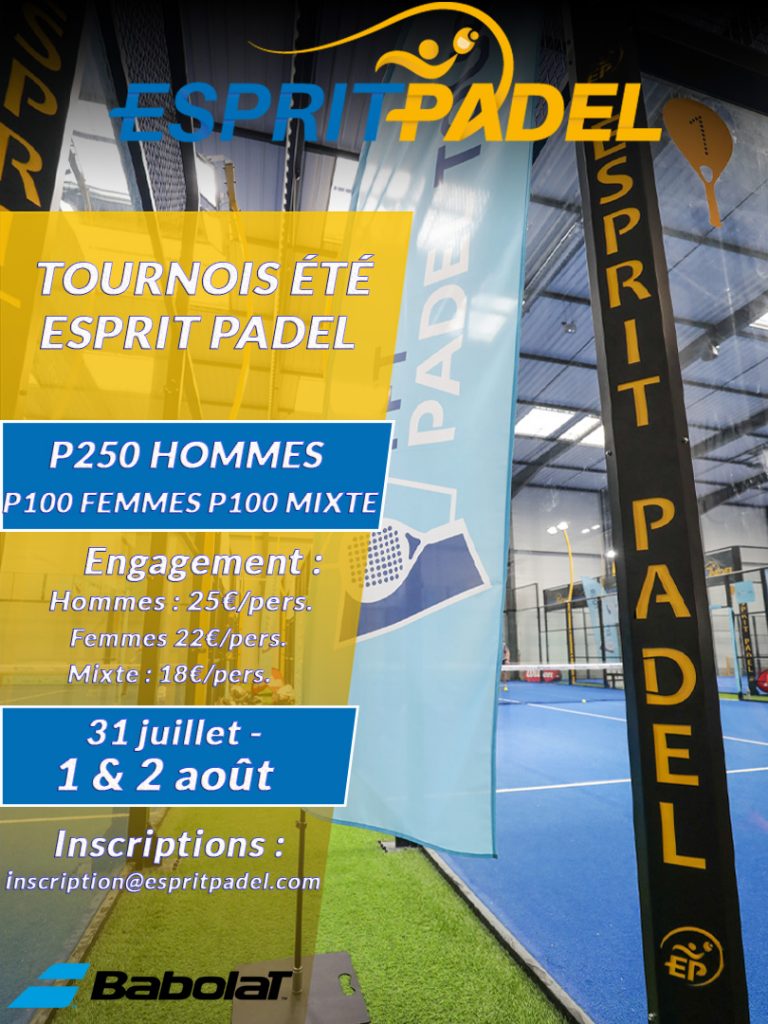 Franck Binisti discovers the padel at the Pyramid Club in 2009 in the Paris region. Since then padel is part of his life. You often see him touring France by going to cover the big French paddle events.