Are you looking for a new pala to resume in the best way on the slopes of padel ? Here are the best offers from our partner sites!
5 French sites, reliable and able to give you good advice, offer you their best back-to-school offers. In total there are 10 palas that we present to you today. There are for all tastes, and all levels !
Black Crown Peak Nakano 15K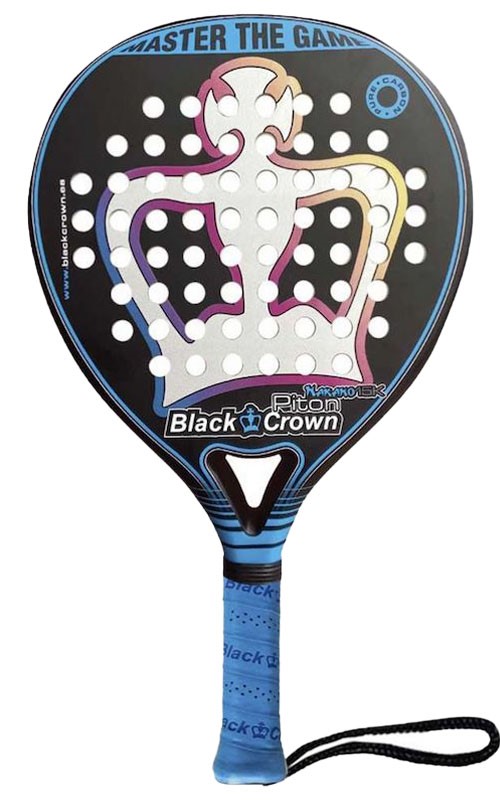 An advanced player in search of power, the Black Crown Piton Nakana 15K could be a serious option. Used by Marta Marrero on the WPT, this racket with an extended handle will give you a lot of leverage and ease on the backhands tomorrow. Thanks to its 15K carbon / Super Soft EVA foam combination, it will give you comfort and ball out in defense, and sharp in attack. She is sold € 198 at Raquette-Padel !
Adidas Match LTD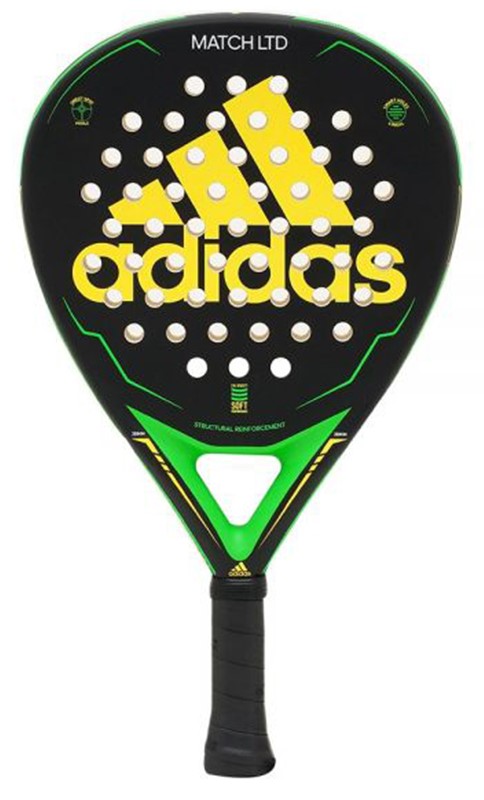 You are still a beginner and you are looking for a pala allowing you to have fun on the slopes of padel. The new Adidas Match LTD is surely made for you. With its soft rubber and its fiberglass on the faces, it will offer you flexibility and tolerance. The hybrid shape will help you on high balls. A pala with excellent value for money, which you will find in Padel XP priced at € 59,99 !
Bullpadel K2 Power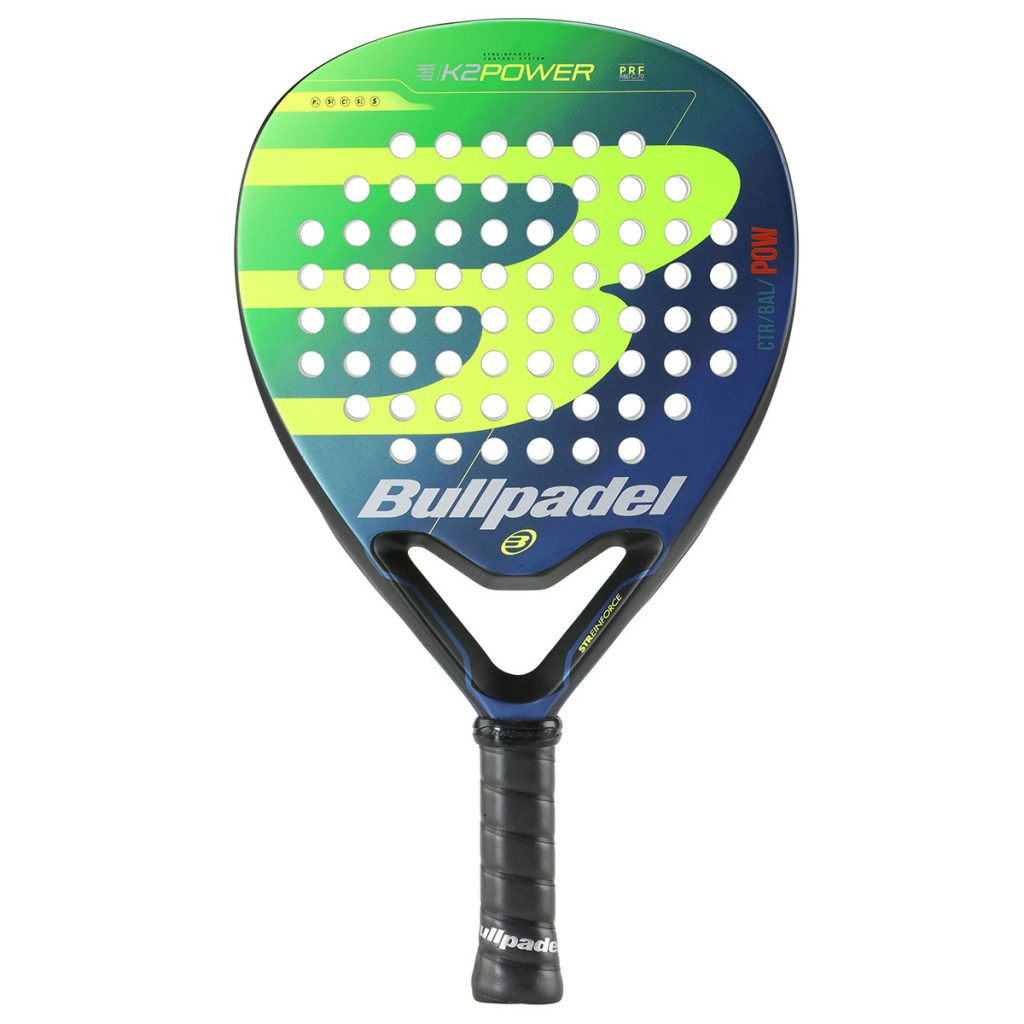 Intermediate level player looking for a pala that provides power and comfort, this Bullpadel K2 Power should tick all the boxes for you. Its diamond shape, combined with Soft Eva foam and Polyglass fiberglass will give you unparalleled ball output. Enough to generate maximum power without having to force too much! This pala is very good value for money and available in Padel Reference for € 79,95 !
Starvie Titania Kepler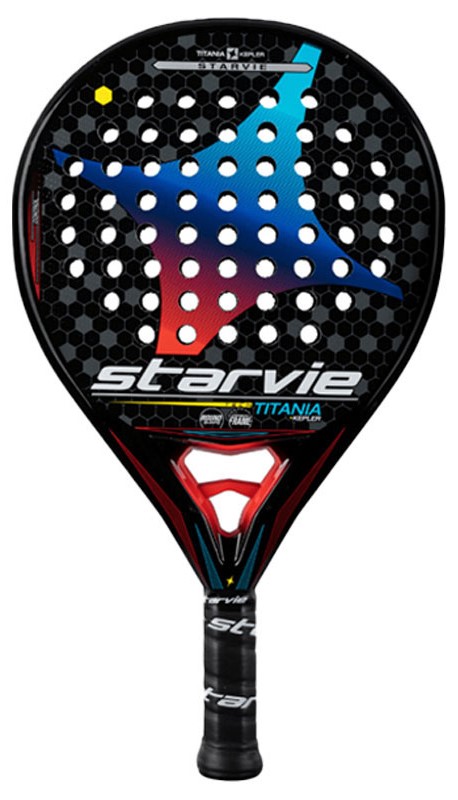 Are you an advanced player looking for maximum control? Then you should take a look at this StarVie Titania. Round in shape, this pala, which is both precise and easy to handle, will also offer you great comfort thanks to its EVA Soft foam. Handcrafted in Spain, with high quality materials, this Titania will never fail you. You will find it at the price of 169,90 € at French Padel Shop!
Bullpadel BP 10 EVO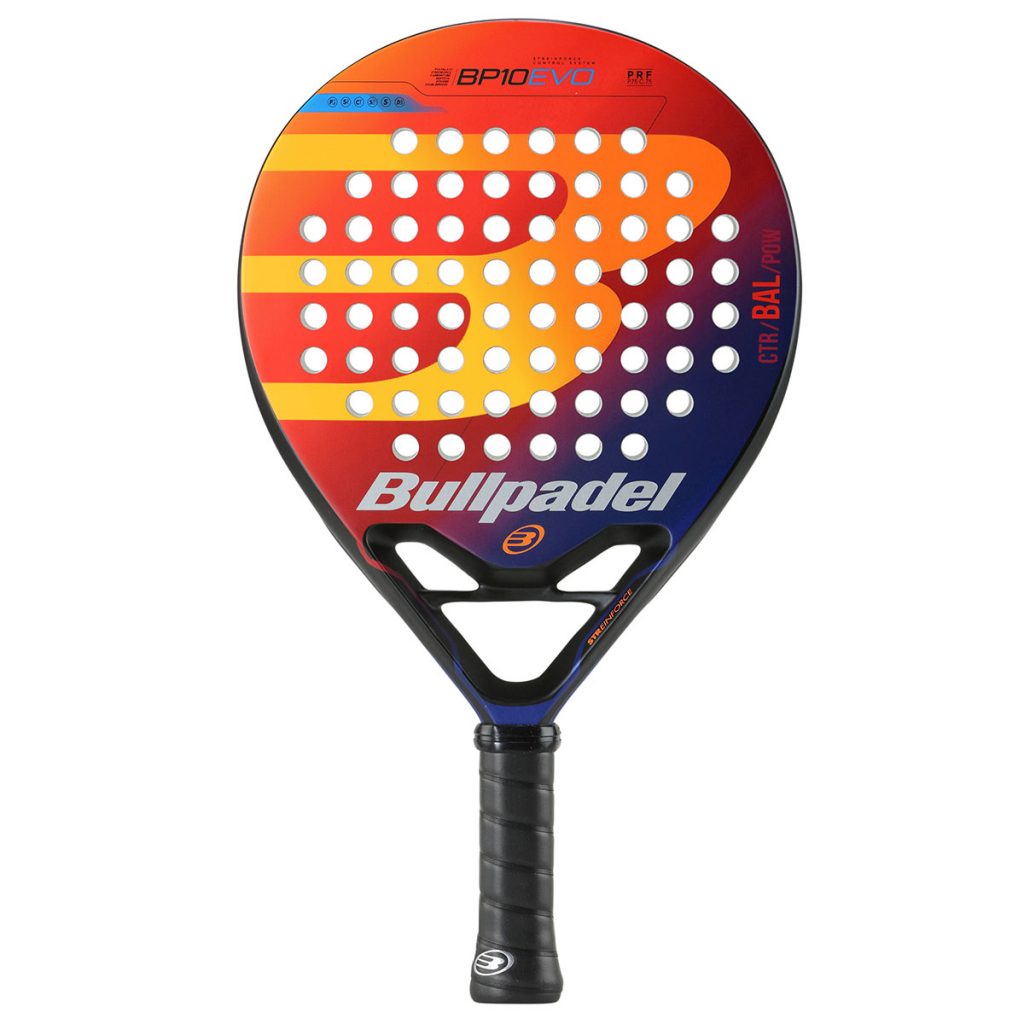 La Bullpadel BP 10 EVO is aimed at intermediate level players who prioritize control above all else. Thanks to its round shape, it is a pala that will offer you both maneuverability and precision. The combination of EVA Soft foam and Polyglass fiberglass on the sides will ensure comfort, optimal ball release and absorption of vibrations, as well as a good dose of tolerance. You will find it at the price of € 94,90 at Esprit Padel Shop !
Head Flash W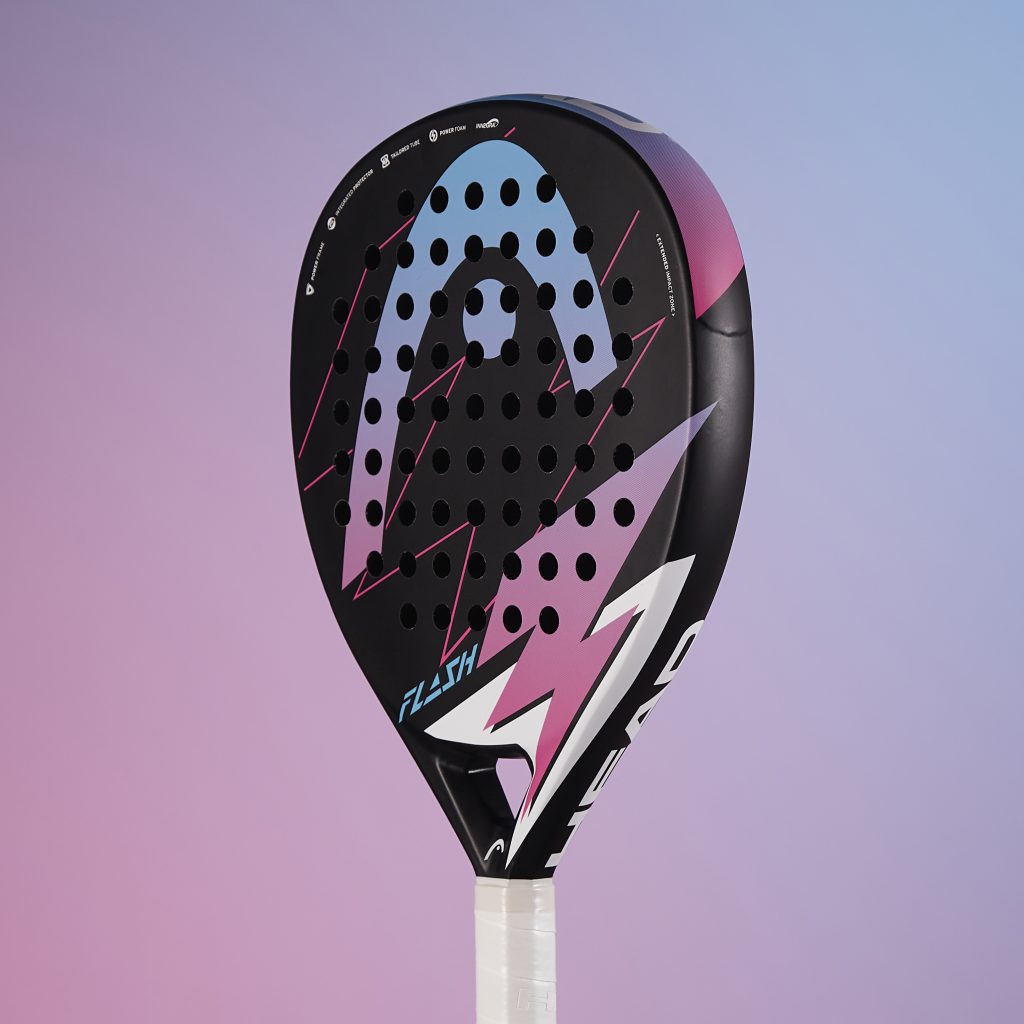 Intended for beginners who want a light and tolerant pala, the Head Flash W surprises with the comfort it generates. Indeed, the Power Foam / fiberglass mixture will give you maximum ball output and vibration absorption, in order to make your debut in the padel very soflty. Finally, its teardrop shape will give you a little boost on attack balls. She is sold € 68 at French Padel Shop!
Starvie Aquila Space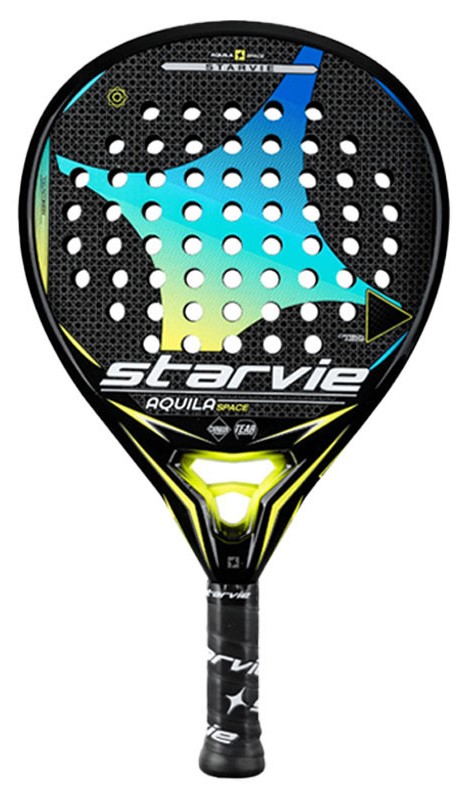 An advanced player looking for a versatile racquet, the new StarVie Aquila Space may be for you. In the shape of a drop of water, it will offer you a good dose of power in attack without hampering you in defense. With its blend of EVA Soft foam and carbon fiber on the faces, you will obtain a good compromise between comfort in defense and rigidity in attack. She is sold € 183,90 at Padel XP!
Starvie Aquila Space Pro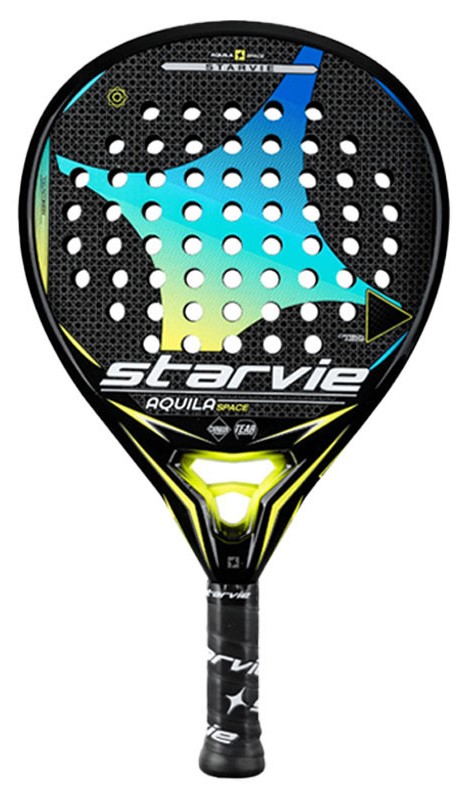 This is the Pro version of the pala shown just above. It is also handcrafted in Spain and benefits from the latest technologies of the brand.The only thing that changes is its stiffer foam which will give you more power and precision, but less comfort. If you are a technically comfortable player who wants maximum performance, then check out in Padel Reference where it is sold at a price of € 183,95
Babolat Air Vertuo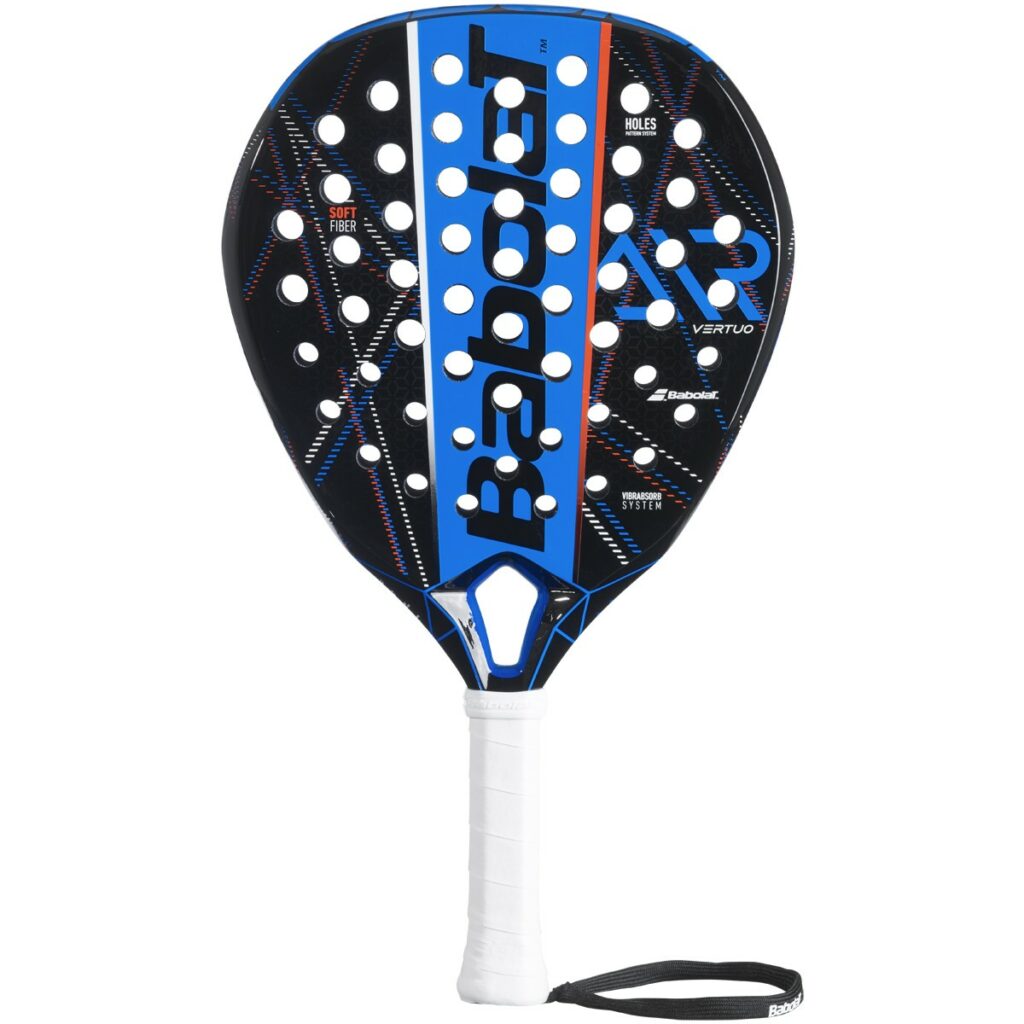 Are you an intermediate player looking for maximum dynamic power? So this Babolat Air Vertuo is surely made for you. Very manoeuvrable thanks to its light weight (345g + -10), this Vertuo will offer you a great ball output thanks to its elastic EVA foam and its fiberglass on the sides. To give yourself "easy power", all you need to do is go to Raquette-Padel where you will find it for 135 €!
Bullpadel Hack Air A / E Limited Edition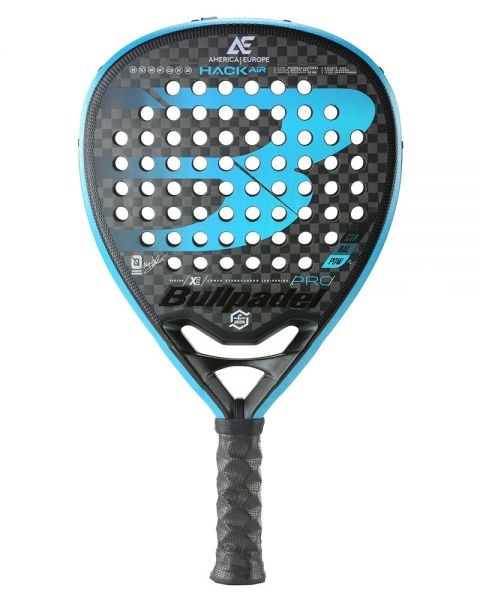 With this pala you will not go unnoticed! The new Limited Edition Paquito Navarro Hack Air from America VS Europe! A real gem of technology with the new Air React Channel system for maximum dynamism. It's simple, all the latest innovations from Bullpadel are present in this racket which will give you a definite advantage on the track. You will find it at € 349,90 at Esprit Padel Shop!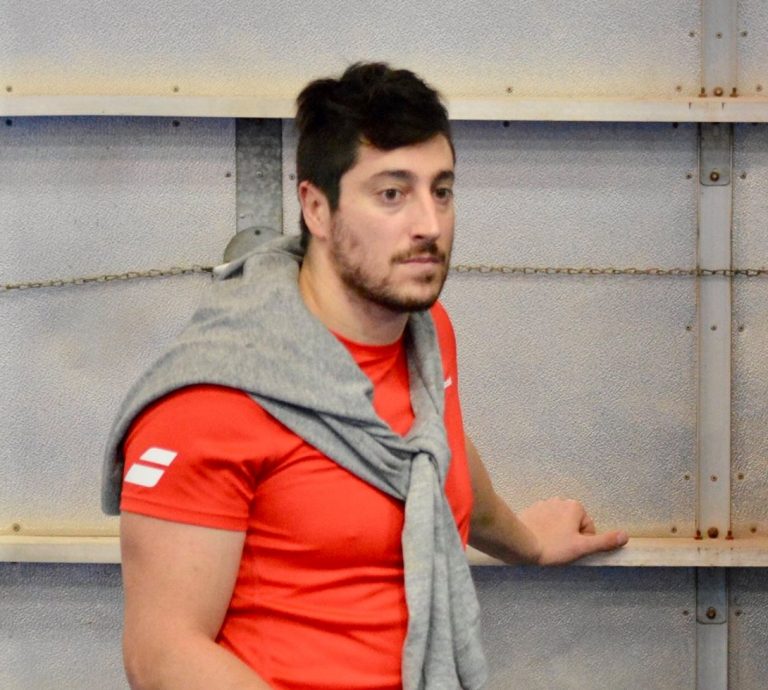 Xan is a fan of padel. But also rugby! And his posts are just as punchy. Physical trainer of several padel, he unearths atypical posts or deals with topical subjects. It also gives you some tips to develop your physique for the padel. Clearly, he imposes his offensive style as on the field of padel !