You are the manager of one or more centers padel and look for a management software efficient and complete?
Allowing you to have control over all your activity using a single tool?
---
The latest version of DOINSPORT can be found HERE
---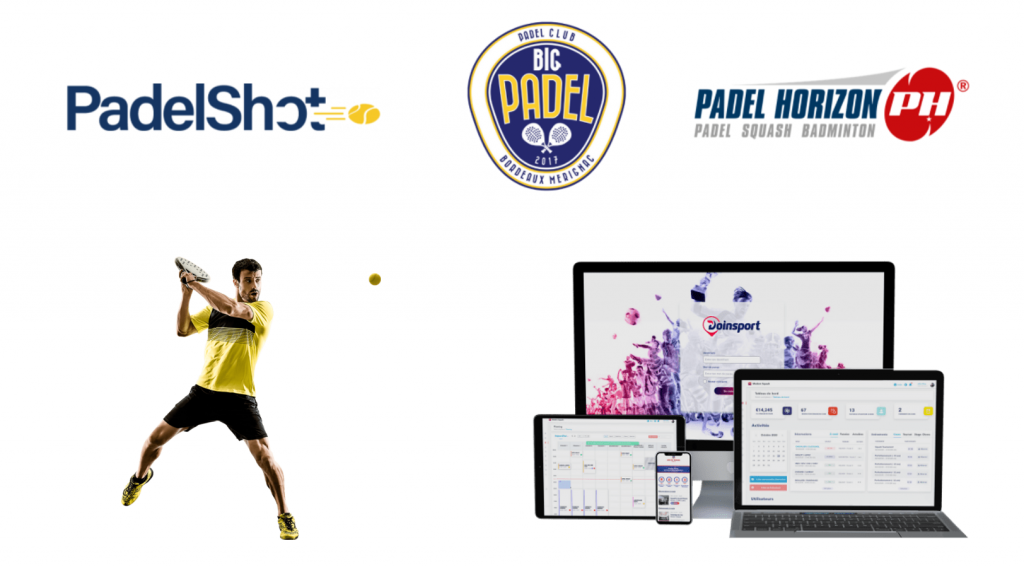 Doinsport software is used in more than 80 clubs throughout the country, thus becoming in 2020 the market leader ahead of TPC Matchpoint and Gestion Sport.
Doinsport, only company 100% Made in France, based in the heart of Marseille and created in 2016, has a team of 20 people whose only goal is to perfect their digital solution in order to facilitate the work complex managers padel.
Indeed, Doinsport is the most complete software thanks to its technical evolution which keeps getting ahead of its competitors. The release of its version 3.0 on February 23 2021 is definitely going to put her above the rest.
REFERENCE CLUBS
Big Padel? Padel Horizon? Padel Shot? Mind Padel or even All In Padel ?
If all these names speak to you, it's normal if you follow the padel from close. All these clubs have made the same observation on efficiency and ease of use of Doinsport solutions and adopted them because of a noticeable difference with their former claimant.
If you want more information on Doinsport solutions CLICK HERE
WHAT MAKES THE DIFFERENCE AT DOINSPORT
A fluid and easily usable interface, even for technophobes
A colorful, uncluttered home menu with simple and efficient integration into your work tool (PC, Mac, tablet, smartphone). Installation of your reservation gateway on your website and Facebook page is included and you don't have to do anything. Doinsport developers manage all of the necessary integrations.
Migration of your data and support
If you had a provider before, know that Doinsport takes care of the migration of all your data. Indeed, it is always stressful to have to change software for this reason. Doinsport clearly supports its new users on this crucial part, another point very much appreciated by the directors of padel.
You will find all the subscriptions, your specific schedules, your private lessons and all the financial part identical as if no change had been made, thank you the technical team!
A team of expert account managers and a source of proposals
Doinsport wants to be more than just software. Advice, expertise and promotion of good practices that work in other centers are offered to managers of complexes in order to optimize the complex and make it even more profitable.
As soon as you decide to work with Doinsport, you will be accompanied by a client manager who knows your file inside out and will be able to guide you if necessary. on optimizing your center. With more than 300 centers around the world to its credit, Doinsport knows its field better than anyone else and will provide you with cutting-edge management experience focused on the profitability of your complex and the development of your customers' experience.
Software that manages absolutely all management issues
Doinsport is a single management tool that manages over 35 different terrain issues.
Main advantages for managers :
Online Booking and multi-activity planning (Site, APP, Facebook)
Online payment (possibility of down payment, credit card imprint)
An online management tool accessible on PC, tablet and smartphone
Creation of a custom application dedicated to the image of your center
An online store to retain your customers (subscriptions, merchandising)
A module for Comitted fromEcompany
A standardized cash register bringing together all your activity (sports, catering, bar, Proshop, stock management, birthday quotes, etc.)
Automated invoicing and quotes (birthdays, works councils, additional activities)
A customer manager dedicated to your complex whose mission will be to develop your community and ensure the proper functioning of your various tools
Connecting players (level, availability, geolocation)
Organization of tournaments or events
Retention of your players (membership cards, subscription and credit management)
Marketing Tools: possibility to send SMS or Push e-mail campaigns
CRM and qualified database
THE BIG PLUS?
Doinsport is able to create you your own application on the Stores, your players just have to download it for free! Your graphic charter, your visuals, your logos will be integrated. A unique experience for your customers, so you can easily bring out the identity of your club padel.
Here is the example of the application
from the academy of Jo Wilfried Tsonga and Johan Bergeron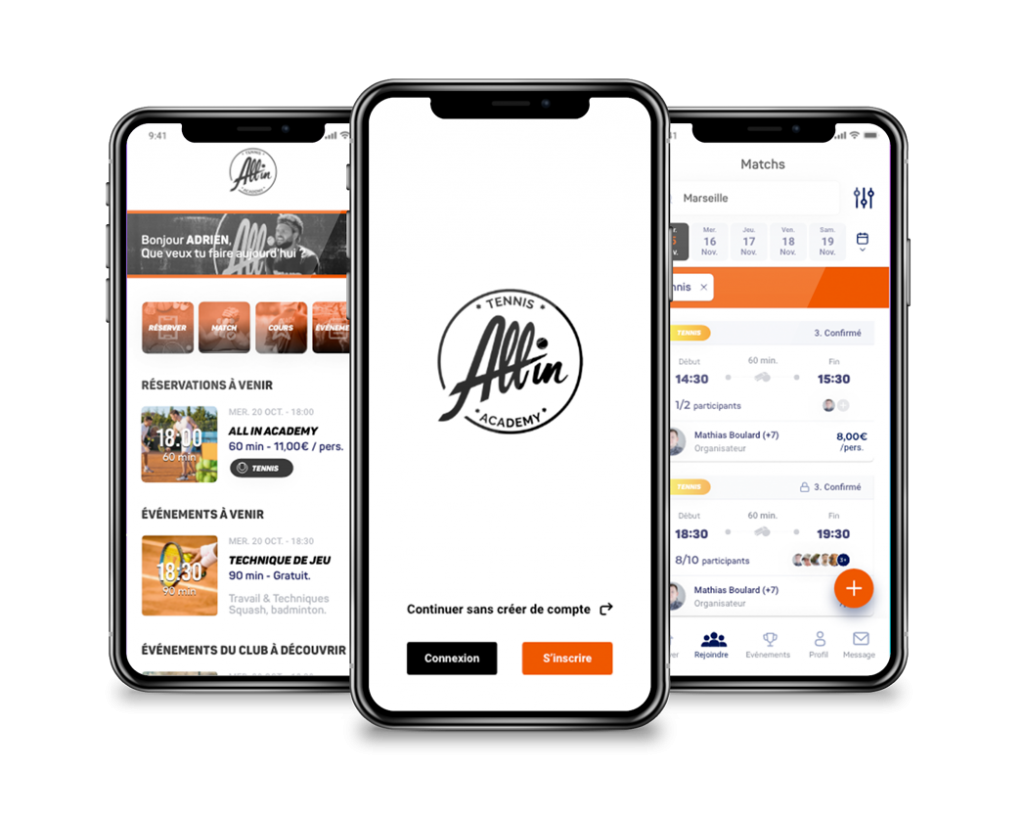 Main benefits for your players :
The reservation of your land in less than 8 seconds
Booking confirmation and reminder (sms, emails, notifications)
Connecting players having the same game preferences
The ability to create or join a match anywhere and anytime
Find players directly by launching a search
Possibility of instant chat directly via the app
Push notifications depending on game preferences
Inviting friends or players on all social networks (exclusive)
Possibility to pay your reservation online (deposit or prepayment)
Facilitates the organization and participation in tournaments
Do not hesitate to ask us questions to find out more.
Website :

Contacts:
Anthony Durand - 07.68.63.07.83
Nicolas Cassignol - 06.78.81.91.41

Franck Binisti discovers the padel at the Club des Pyramides in 2009 in the Paris region. Since padel is part of his life. You often see him touring France going to cover the major events of padel French.