Among the best players of padel French, there are still some questions about the pairs for 2021, including Haziza and Scatena.
Big changes in France in 2021
Much the same as on the World Padel Tour, we will attend big changes for men on the French circuit. The decision of Johan Bergeron to pass to the left turned everything upside down, so we will have brand new associations. Here are the pairs that have already been confirmed:
These four associations leave 4 players without a partner : Jérémy Scatena, Robin Haziza, Nicolas Trancart, and Morgan Mannarino. One left player and three right players, since Mannarino has decided to skip the "drive" side ! These 4 men will therefore not normally form two pairs between them, so we will have to add two players on the left in the equation ...
In the Top 20, it is very likely that Boissé / Le Panse, Authier / Lopes and Pequery / Ritz decide to bet on continuity. For others, it is more difficult to make predictions ...
Will we see Scatena / Haziza again on the French circuit?
For the moment it's a bit of a blur: we haven't seen Robin Haziza this year on the World Padel Tour and he recently separated from Adrien Maigret in France. The coach of the French women's team, whose new role prevents him from playing for his country, will he continue his playing career? Difficult to know.
In any case, it is certain that Robin is still one of the very best right-wing players in France and it would make more than one left-wing player happy ...
Jérémy Scatena has us recently entrusted that he had "Several tracks in 2021 in France. Some on the left, others on the right ". Maigret and Blanqué having found partners, we really can't imagine Scat on the right this year… What are his options for right-wing players? We obviously think first of Robin Haziza, with whom he would reform a duo which had in particular beat the Maigret / Tison pair at the Padel Pro Cup 2018...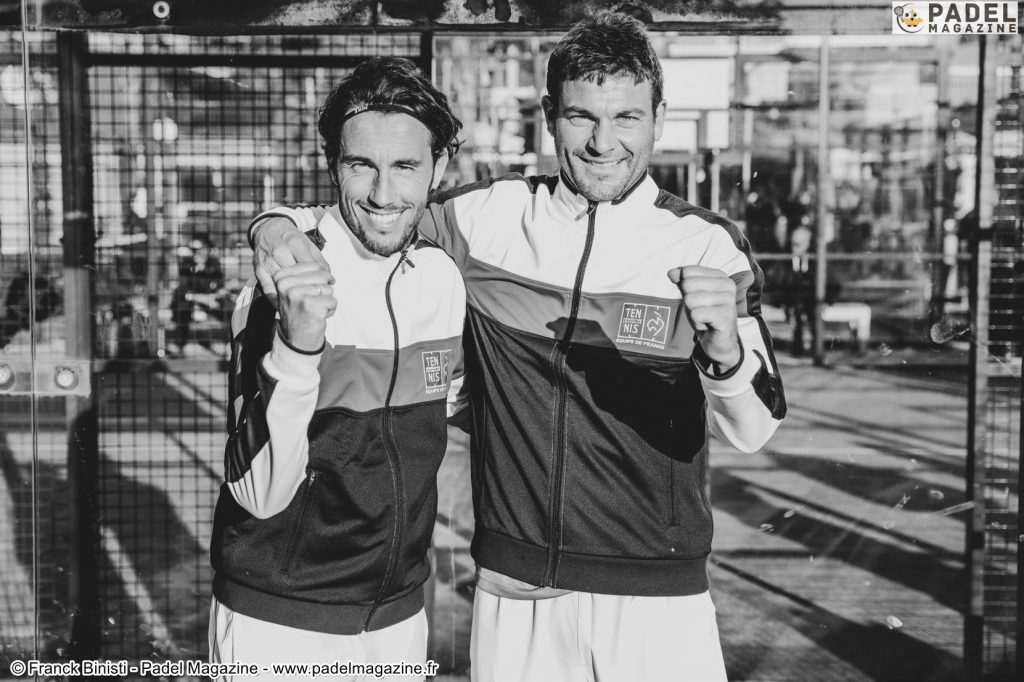 New ambitions for Inzerillo, what about Ferrandez
In their interview, JT Peyrou and Adrien Maigret mentioned the name of Jerome Inzerillo to evolve with the Scat. It must be said that the coach of the Pyramids recently told us to have new ambitions on the French circuit, since he especially hopes be part of the France team. This association seems possible, unless Inzerillo prefers to bet on continuity with a rising player, Florian Valsot, with whom he notably beat… Grinda / Scatena in Bouc-Bel-Air.
Grinda has also been seen several times to the right of the 103rd WPT player, but the fact that he lives in the United States necessarily complicates things. Nicolas trancart, back from a year in Spain, and without a partner since his separation from Leygue, of course seems an option for the Scat.
Another player who has resurfaced with 20 tournaments played in a year and an 18th place in the standings is Jérôme Ferrandez. Always very solid, we tell ourselves that he might want to redo a season thoroughly. Able to play on the left as well as on the right, he had played very well at the Pyramids alongside Rémy Gourre, with a victory in two sets against… Leygue / Trancart!
We will have to wait a bit to find out more, but places for the France team should be worth more than ever in 2021!

Team Padel Magazine tries to offer you since 2013 the best of padel, but also surveys, analyzes to try to understand the world of padel. From the game to the politics of our sport, Padel Magazine is at your service.